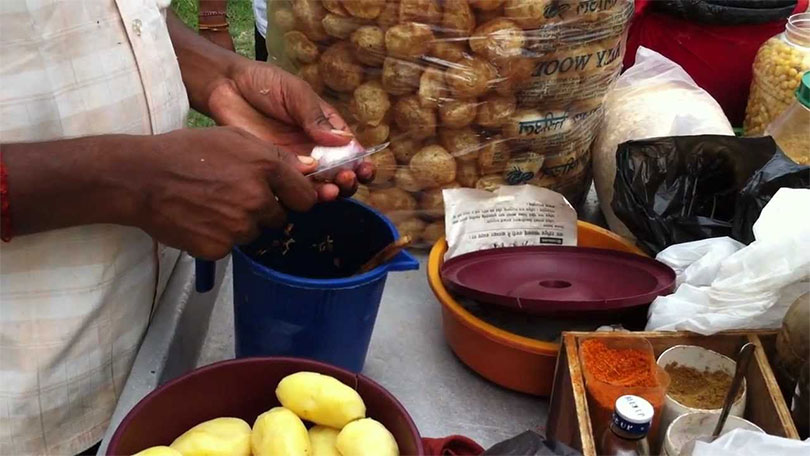 Kathmandu, August 13
Kathmandu metropolitan city is planning to ban the sale of panipuri, chatpate and other openly sold food items during the monsoon.
A meeting of the monitoring committee of the city on Sunday discussed the possibility of banning the sale of open sold food items during the monsoon, as there were risks of these food items spreading cholera. The city is also banning the sale of milk in plastic bags stating it is illegal to do so.
The cholera epidemic gripped Nepal in 2022.
"We are thinking of banning it for a certain time period to ensure everyone is safe," said Basanta Adhikari, the chief administrative officer of the metropolis.
Deputy mayor Sunita Dangol informed that monitoring will be tightened to prevent the spread of infectious diseases that spread with water during the monsoon. She said that the metropolis would immediately deploy a team to monitor the market.
Dangol added the metropolis would issue a warning to shops that do not adhere to health and safety standards set by the metropolis. She said if the shops did not adhere to health and safety standards even after the warning, due legal action would be taken against them.
Similarly, she also informed Kathmandu metropolitan city is going to continue the campaign to confiscate and destroy water jars that do not meet the standards.