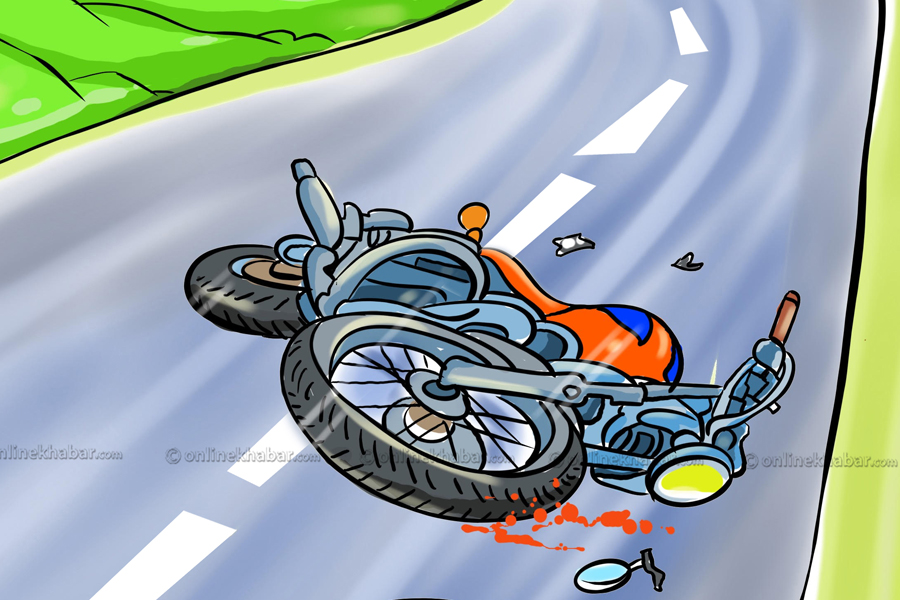 Chandrauta, August 3
Two persons died in a motorcycle accident in Kapilvastu this morning.
The Pipara Area Police Office has identified the deceased as 25-year-old Ramesh BK and 27-year-old Gopal BK of Banganga municipality-2, Kapilbastu district.
The motorcycle with registration number Lu 64 Pa 5762 was coming towards Lakhanchok from Mechkuri, Pipara of Banganga-2 when the accident occurred.
The motorcycle driver lost control and it rammed into a tree, the police said.