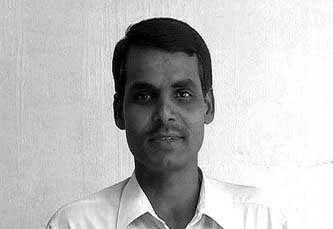 Birgunj, March 8
Police in Bara district of southern Nepal have arrested a man, who is accused of murdering local journalist Birendra Sah 12 and half years ago, on Sunday
Kundan Phaujdar, a resident of Gadhal, Baragadhi rural municipality-6 of Bara district, was arrested at his house at around 2 am today, informs SP Krishna Pangeni, the chief of the District Police Office.
When the police reached his house to arrest him, a few locals had tried to obstruct the law enforcement personnel. The police had to open a few fires in the air to contain the situation, according to him.
Sah, a local reporter of Avenues TV, was kidnapped from local Pipara Bajaar before the murder on October 5, 2007. Phaujdar was associated with the CPN-Maoist party, which had just joined the peace process then. He was absconding since the murder and the police were accused of sparing him from action owing to his political nexus.
DSP Govinda Puri of the Simara Area Police Office in the district says Phaujdar will be taken to the District Court today as a case on the murder is pending there.