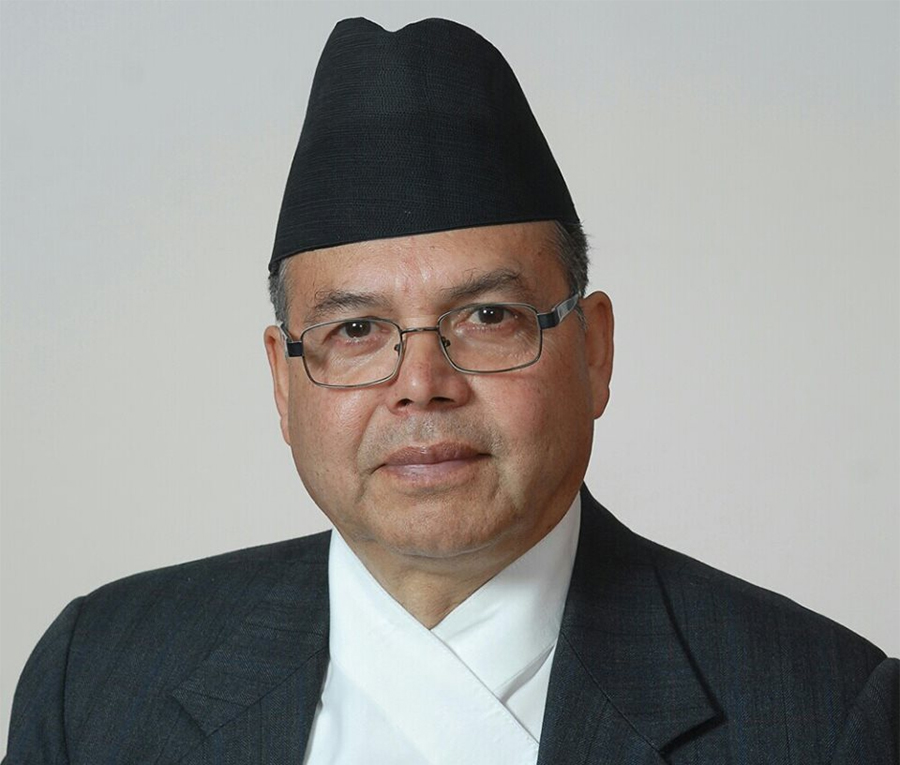 Kathmandu, August 21
CPN-Unified Socialist's senior leader Jhala Nath Khanal may become the president if the alliance of the current ruling parties wins the majority of House of Representatives seats.
Multiple sources say Nepali Congress President and Prime Minister Sher Bahadur Deuba has assured Khanal of the high office once the term of President Bidya Devi Bhandari will be over. Elected for her second term in March 2018, President Bhandari is set to retire in March 2023.
Nepal's constitution envisions an electoral college consisting of members of the federal National Assembly and the House of Representatives and the provincial assemblies to elect the head of the state and his deputy.
Sources say Prime Minister Deuba offered the top position to Khanal to avoid the Unified Socialist party's dissatisfaction with the ruling alliance. Khanal, following the local elections in May, had spoken in favour of a leftist alliance with the UML, and Deuba knows the Unified Socialist leaving his side will cost him a lot.
Jhala Nath Khanal readily accepted Deuba's offer and expressed his commitment to the current alliance. After all, he wanted to become the president in 2018 also, when it could not be possible due to the insistence of KP Sharma Oli and Madhav Kumar Nepal to repeat Bhandari.
It also means he is unlikely to contest the parliamentary elections this time as the presidential candidate does not need to be a lawmaker.