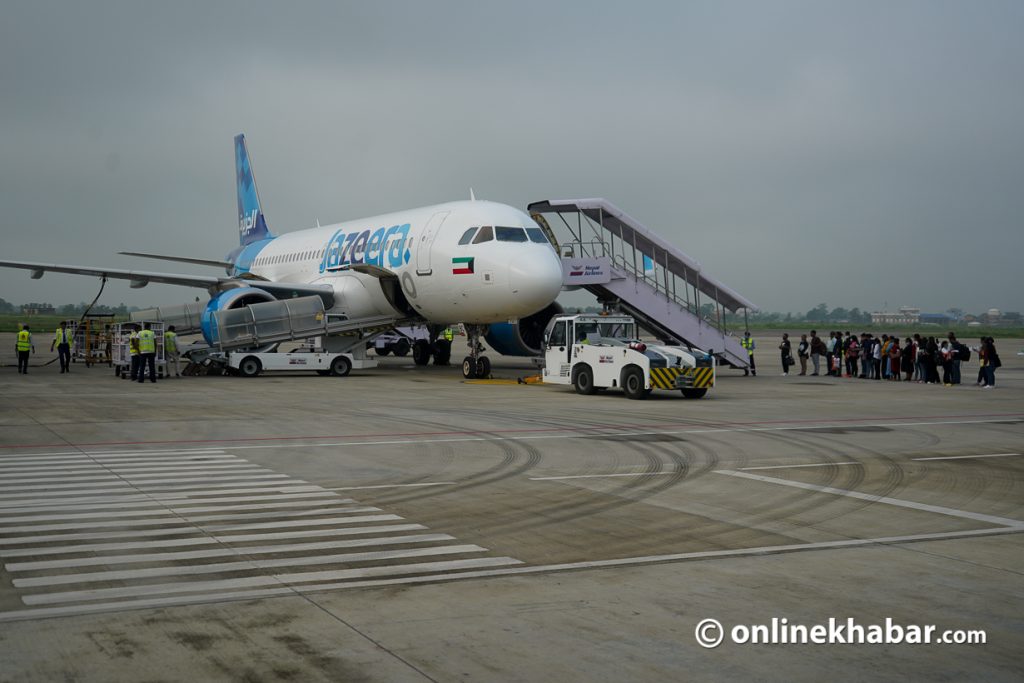 Butwal, February 19
Kuwaiti Jazeera Airways says it will resume flights from and to  Gautam Buddha International Airport (aka Bhairahawa airport), Nepal's 2nd international airport, from March 9 onwards.
The airport spokesperson Subas Jha says the company will carry out three flights every week after the resumption. Advance ticket booking has already begun.
The company on December 21 halted regular flights citing low visibility. Following that, the airport is virtually shut.
Jazeera Airways is the first airline to carry out regular international flights from and to the airport since its inauguration in 2022.
It has been said that the airport can carry out 30 to 40 international flights every day, but it is still struggling to attract both domestic and international companies.