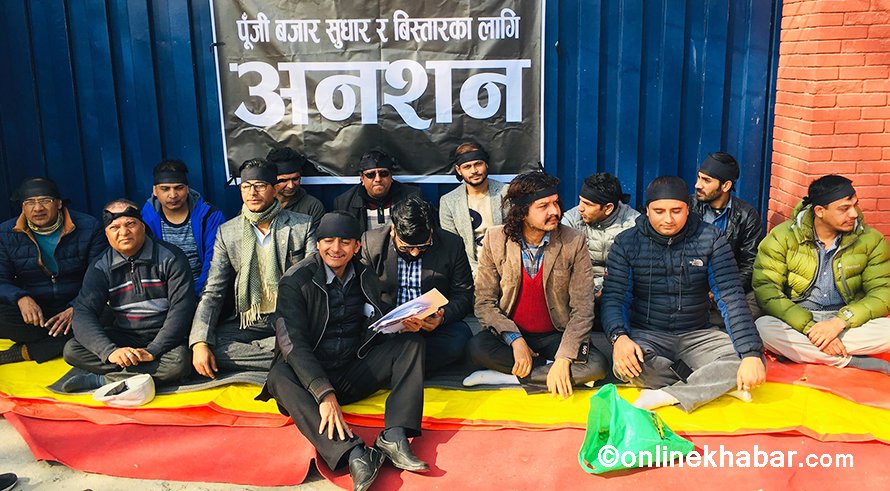 Kathmandu, December 10
Investors of Nepal's capital market have launched a relay hunger strike demanding that Finance Minister Yubaraj Khatiwada resign.
They have claimed Khatiwada is against the capital market. They demanded that the Prime Minister replace Khatiwada with someone who understands the market's contribution to the national economy.
The strike began on Sunday.
On the second day of the strike on Monday, the protestors have added few demands to their list.
While they had 10 demands yesterday, three more demands have been added today. Khatiwada's resignation is one of the added demands.
Other demands include the government give access to the new online transaction system to all the investors and allow non-resident Nepalis to invest in the market, among others.
The investors say the protest will continue till their demands are met.