Kathmandu's eating culture has evolved drastically over the past few years. Gone are the days when you visit a restaurant for its food. Now, a restaurant has to offer something else along with great food – an instagrammable ambience for people to enjoy and share with their friends and followers.
Why do you think Trisara gets so many visitors on a daily basis? It is not for its food but for the ambience that it offers. The same goes for various other restaurants in Kathmandu that, despite serving ordinary food and drink, get tons of visitors every day.
Today, we bring to you a list of restaurants in Kathmandu that are so photogenic, that you will be visiting them again and again to get that perfect shot for your Instagram page.
1. Lantern Bar by Karma, Thamel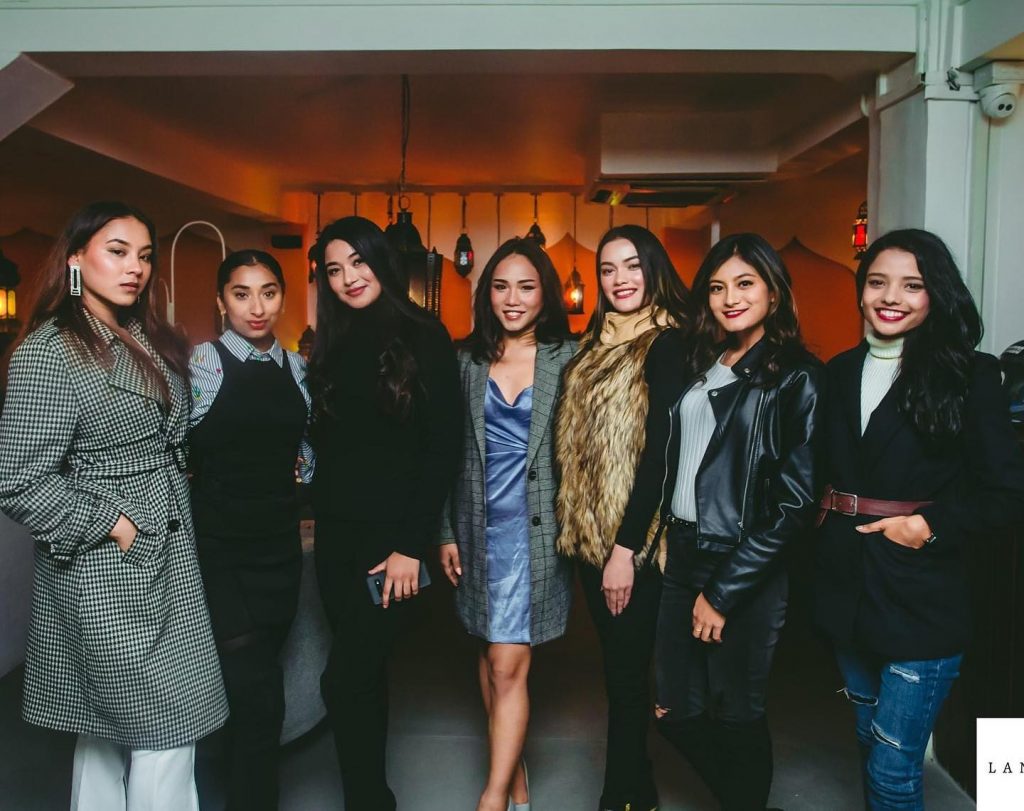 Lantern Bar by Karma is one of the prettiest restaurants in Kathmandu. With warm lighting and a cosy atmosphere, the place is worth a visit just for the vibes. As the name suggests, it has got a lot of lanterns and the mellow colour tone that comes out from these lanterns adds beauty to the place. The place also oozes out Middle Eastern vibes mostly due to the tones and especially due to the hookas lying around. But as mentioned above, the food is not that great and the drinks are average, to say the least. But, the place is quite nice, so it is worth a visit just for a few pictures.
2. Cabana by Sky High, Lazimpat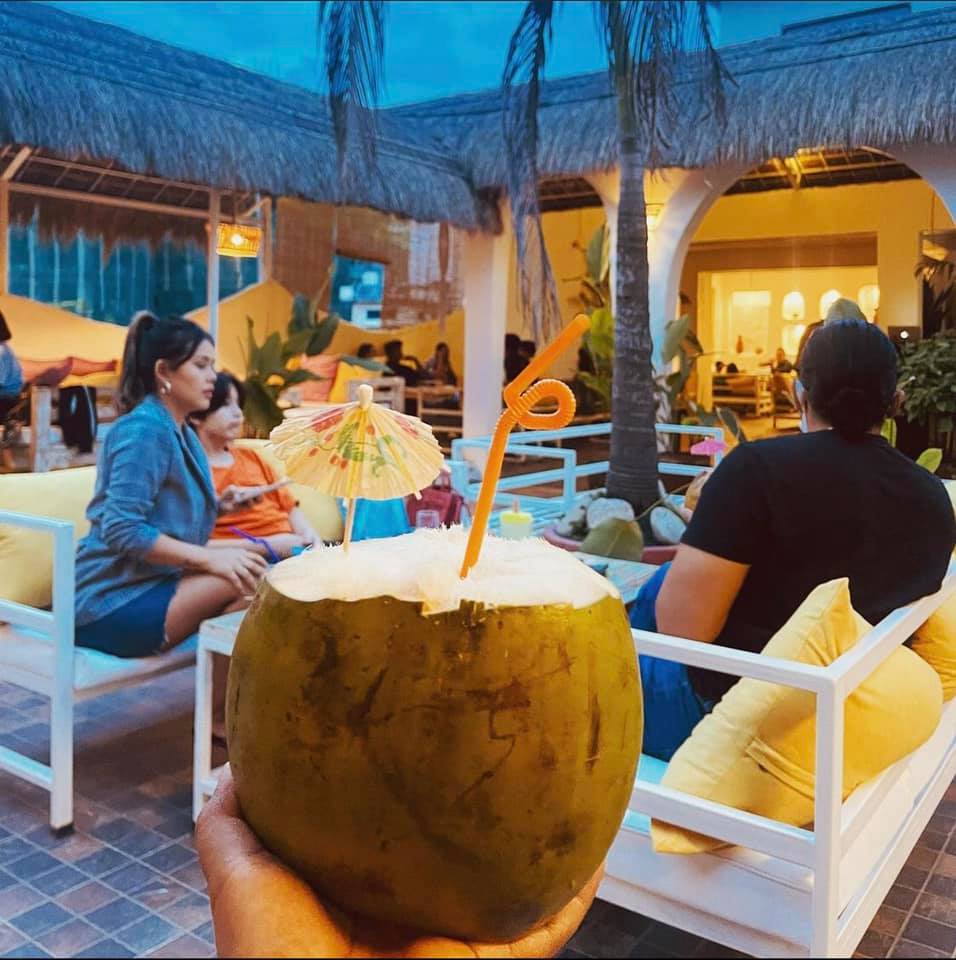 Although new, this is quite a nice place and extremely picturesque. Built with a tropical theme in mind, the place is very neat. It has used straws to make the roofs and even have a coconut in the middle to give us a vibe that you are actually around the tropics. The tables and chairs have been put up with colour coordination in mind.
A great place for pictures, but food and drinks-wise, the place needs a lot of work. But, who goes to restaurants to eat good food, right?
3. Trisara, Lazimpat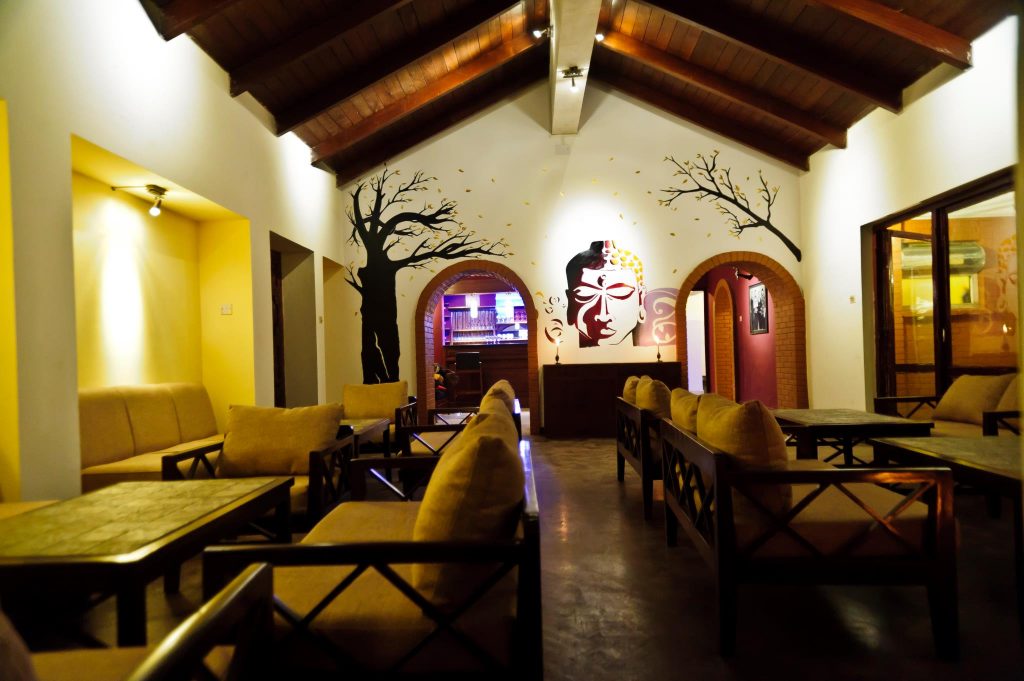 It is safe to say that Trisara might be a pioneer in this. It was the one the first to make a restaurant so pretty that people will come back over and over again. A group goes to this place for the photos alone. Its food is not as bad as people say, but it is nothing to rave about either. The painting of the Buddha is what it is known for and is a restaurant that is made for influencers and instagrammers.
Its outlet in Durbar Marg is quite good too, but to be honest, there are a lot better restaurants in Kathmandu now.
4. Sundown_KTM by Karma, Tripureshwor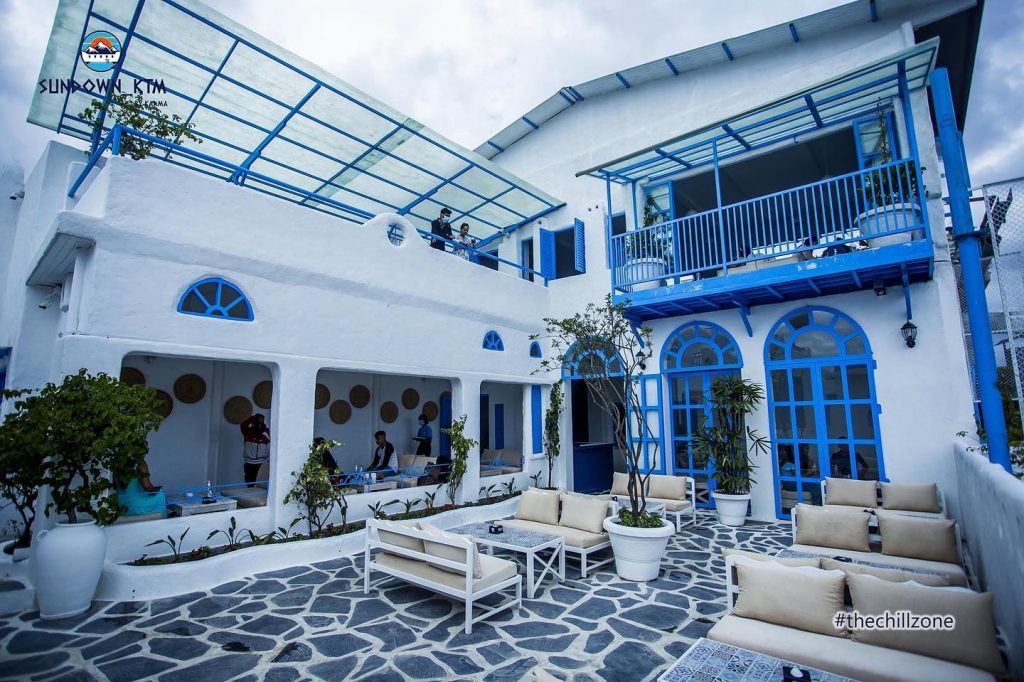 Another bar by Karma is extremely pretty. After its success in Pokhara, Sundown by Karma opened this in Kathmandu a little over a year ago and has been received quite well by everyone. The place takes you somewhere else with its Mediterranean vibes and colour tones. It is like you have escaped Kathmandu and reached the Greek island of Santorini. The food is bang average, but the drinks are quite nice thanks to the way they are presented. A lot of Kathmandu's food vloggers have been giving the place a rating of 9 out of 10, so it is one of the restaurants in Kathmandu you must visit.
5. Aema-K Lounge, Bouddha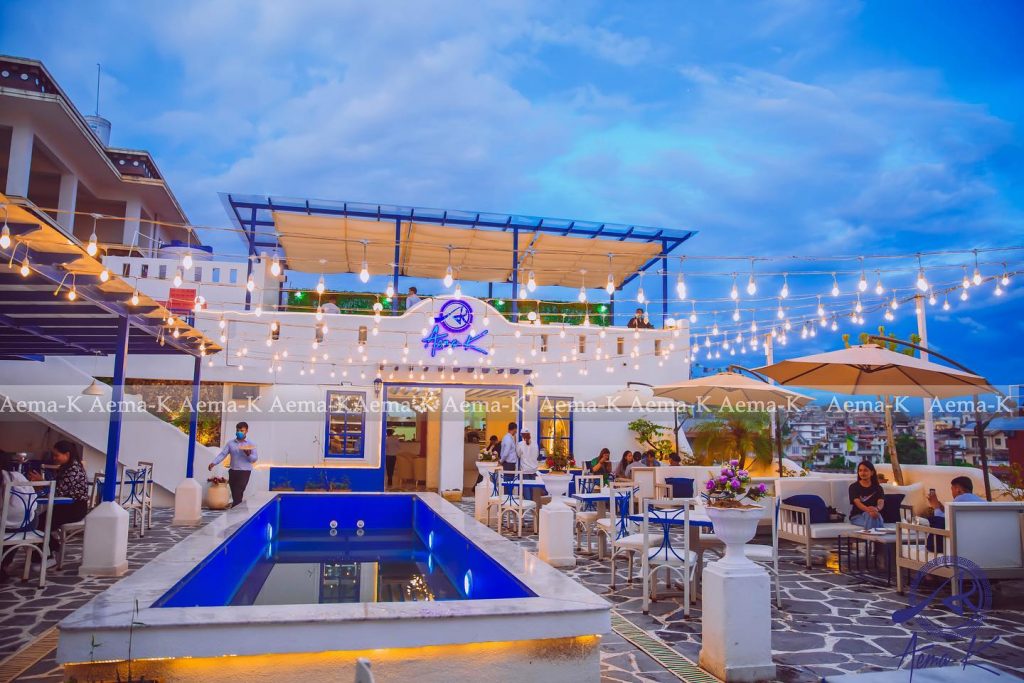 As picturesque as the place is, it looks like a copy of Sundown by Karma. It has used similar colour tones and even the setting looks similar with a small decorative pool in the middle. But, in an odd way, the place does look better than Sundown. It says it serves Greek food, but it needs to work on it a lot. The drinks are decent and the ambience at night is just beautiful.
6. Presidential Café, Maharajgunj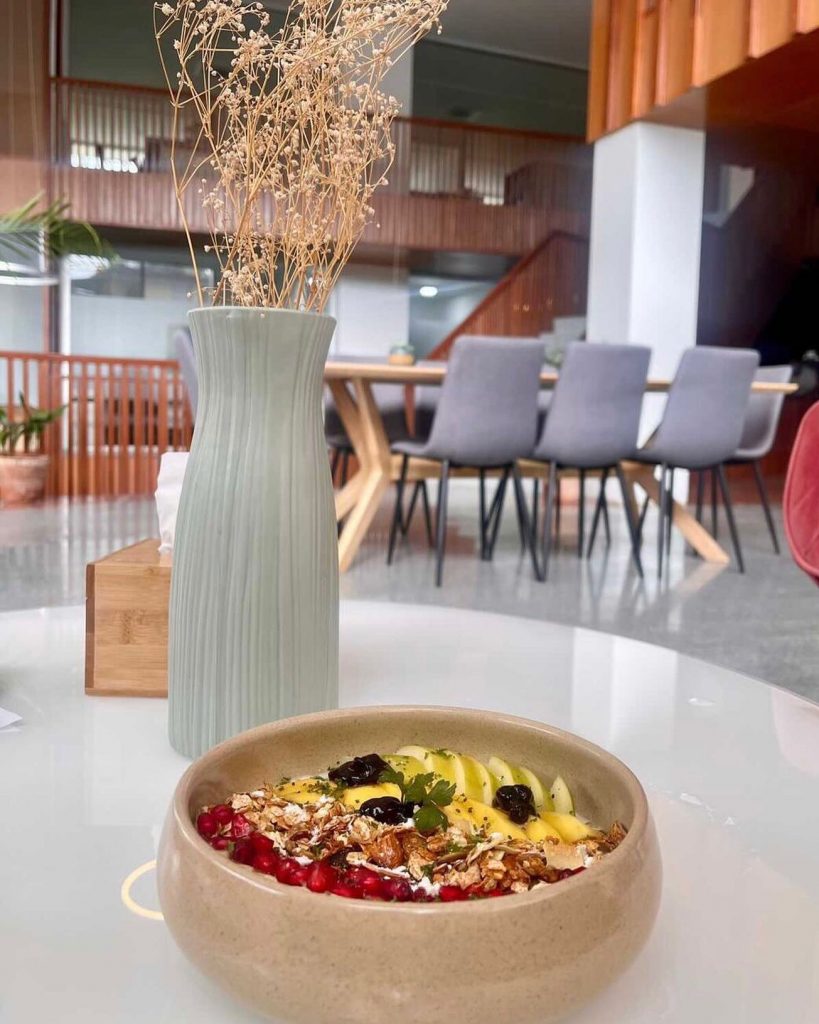 Located near the President's Office, this is another one of those new restaurants in Kathmandu. There is probably only one word to describe the place – class. Its setup, food and drink presentation is just too classy. It is cosy and neat and extremely picturesque. The food on offer is decent, say food vloggers, while they have been raving about their drinks. An ideal place for a family dinner followed by a photoshoot…
7. SJ Moto, Kantipath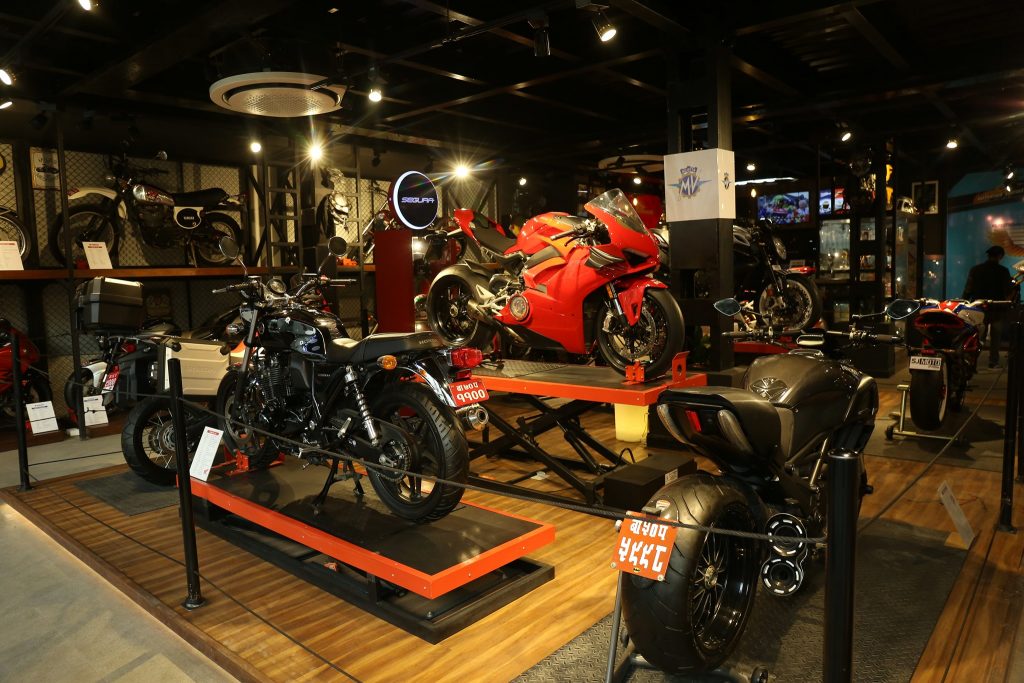 For a bike lover, this place is a haven. It is rugged but neat. The café houses a collection of historic motorbikes and superbikes with which you can take a picture. The colours, lighting and setting of the place just yell Instagram. It also serves coffee and cakes.
8. Nomads, Ranibari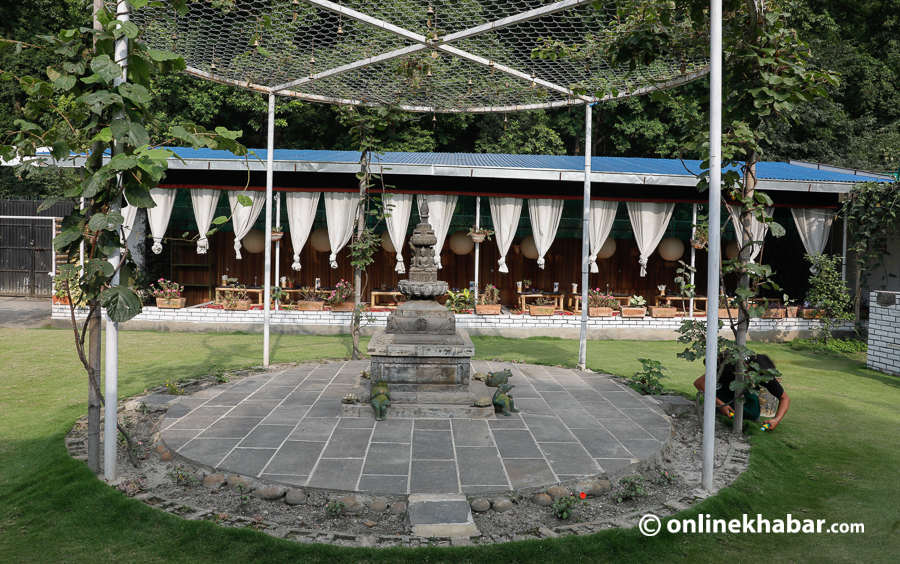 There was a time Nomads would be full of gangs of girls taking pictures of each other at the lush garden it has. The USP of this restaurant is the chiva that is located at the centre of the garden. In the evening, after the lights go out, the place becomes even more mesmerising. During the summer, it even has a small fountain. Overall, one of the quiet restaurants in Kathmandu that is very picturesque… Unlike other restaurants in Kathmandu, the food is quite good too.
9. Sasa Twa, Kirtipur

This extended place of Sasa is worth a visit for its traditional feel. It is one of a kind and has great Newa food and is worth visiting for a traditional experience. If you want a superior authentic experience, go to the place wearing a haku patasi or a daura surwal and immerse yourself in the place.