Four years after Khurshid Ansari was shot dead in Sunsari's Harinagar rural municipality for being involved in anti-India activities, another Nepali man was shot dead in Kathmandu with a similar accusation last week.
Not only the accusations are similar, but in fact, the two incidents have a complicated link that also suggests that Indian and Pakistani intelligence agencies are waging a proxy war in Nepal for a long time.
Lal Mohammad murder
Lal Mohammad, who was killed in Gothatar, Kageshwari Manohara municipality, on the eastern outskirts of Kathmandu on September 19, had been accused of carrying out anti-India activities for quite some time. India's Research and Analysis Wing (RAW) had targeted him for fake currency trade in the past.
A source at Nepal Police tells Onlinekhabar that Indian officials had even asked it to arrest Mohammad and hand him over to them. Nepal Police did not do that, instead, it handed over Indian mafia gangster Dawood Ibrahim's aide Ejaz Lakdawala secretly to India. Mumbai Police's anti-extortion cell (AEC) took Lakdawala to India and publicised that he was arrested at Patna Airport.
"We can't just hand over Nepalis to them. But, we do keep an eye on them. One of them was Mohammad," says an official from Nepal Police's special bureau.
Nepal Police officials say Mohammad had come to them on September 10 stating he needed security as his life was under threat. He had told the police that he had been attacked on September 9, after which he had to be taken to Shankarapur Hospital.
"He had bruises on his back. It was like he had an accident. There were no bullet wounds," says a doctor from the hospital. But, the police believe the bruise might have been from shrapnel from a bullet.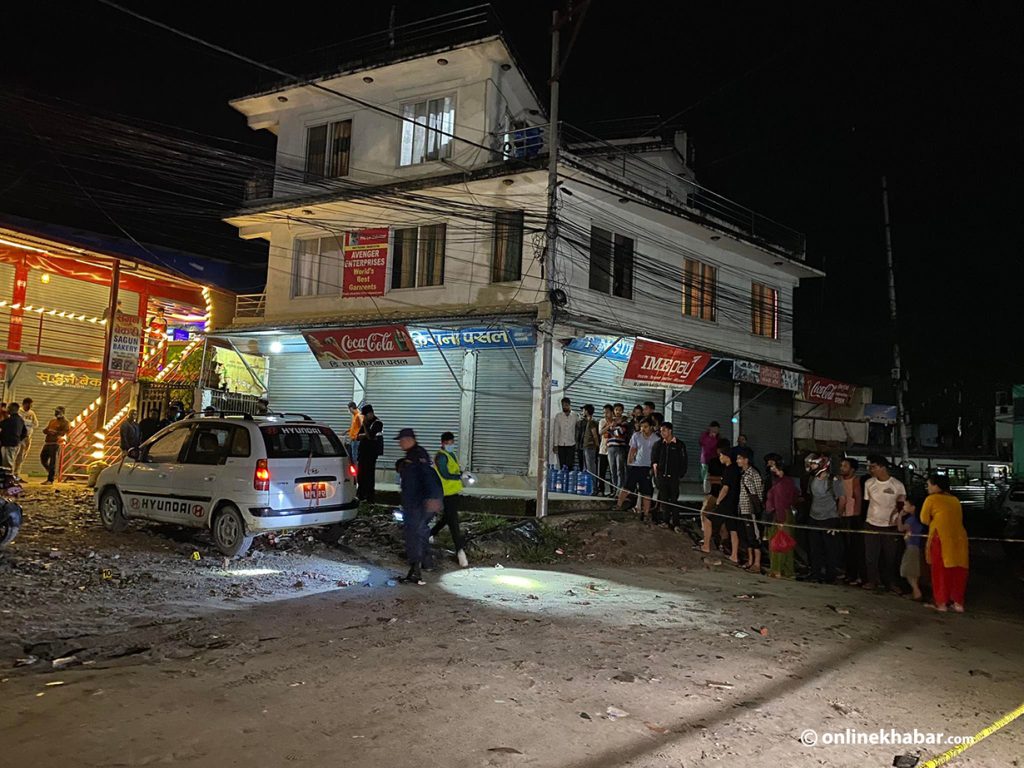 An official involved in the investigation says the person who shot Mohammad was staying at Koshi Pari Guest House, close to where Mohammad was shot. He had not submitted any identification.
A police source said the gunman called himself Jiten Khan. Going through CCTV footage, police found that two people would regularly visit Khan in the hotel.
Initial investigations state that Khan is an Indian citizen. Before Mohammad was shot, police had spoken to him, but none of them had taken him as seriously as they should have.
"We asked, but he wasn't clear about the background [about being tangled in the India-Pakistan proxy war in Nepal]. He told us he was getting threats and has some financial disputes. We only got to know more about him after he was shot," says an officer.
Police officials say Mohammad was involved in the murder of Balram Patuwar on July 4, 2007, near the Anamnagar-Baneshwar bridge in Kathmandu. He was helped by Altaf Hussian, a person known for the illegal trade of Indian notes in Nepal.
Patuwar is believed to be Mohammad and Altaf's aide, but after having differences, he was shot by the two, informs a police investigator. "Mohammad was hired as a contract killer to shoot Patuwar."
Past connections
This was not the only case where a Nepali accused by RAW of acting against Indian interest was killed as the country has seen the Indian agency being engaged in a proxy war in Nepal with its Pakistani counterpart.
Take Sunsari's Khurshid Ansari murder for example. There is proof to say that he might have been killed by India's counter-terrorism cell.
Ansari, the principal of Raiyan Boarding School, was listed as a terrorist in India. India's RAW and other agencies were on the lookout for him. Before his death, a few officials from Indian Police had even gone to Sunsari to arrest him. But, they could not.
Ansari was a nominated member of the District Coordination Committee. When Bamdev Gautam was the country's home minister, he was asked to hand over Ansari to India. But, as he was a Nepali citizen, he could not just be handed over.
According to India's security agencies, four members of Indian Mujahideen, an Islamic terrorist group which has been particularly active in India, had acquired Nepali citizenship and passports. They were Dr Sahanwaz, Abu Rashid, Mohammad Khanid and Salman Sheikh.
Indians believed that Ansari helped these people involved in various bomb blasts in India get Nepali citizenship.
Like Lal Mohammad and Khurshid Ansari, Faizan Ahmad, the general secretary of Islami Sangh Nepal, was shot outside a mosque in Ghantagar on September 26, 2011. Two gunmen, who had entered Nepal via the Raxaul border, had shot Ahmad in broad daylight.
Upon investigation of the case, Nepal Police found that this death was related to don Bablu Shrivastav who was serving time in Lucknow Jail in India. They assume that Shrivastav had offered people money to kill Ahmad.
After Ahmad became general secretary of Islami Sangh Nepal, he started to operate various madrasas in Sunsari's Bhutaha, Ghuski and Jalpapur.
Indian agencies believe that anti-Indian activities were taking place in these madrasas, and it was enough to target him as a part of the proxy war in Nepal.
Indians also believed that Ahmad was involved in the trade of fake Indian currency.
Shrivastav has even mentioned Ahmad in his book Bablu Shrivastav ka Adhoora Khwaab (Bablu Shrivastav's Unfulfilled Dreams). The book mentioned how the war in Iran, Iraq, Syria and Afghanistan had stopped funding that came into Islamic states, due to which many were involved in the fake currency trade. In the book, Shrivastav mentioned how Ahmad was from Pakistan, but his true identity was unknown. He has written how Ahmad was using religion to establish the madrasas and using it for illegal activities.
Shrivastav claims in the book that Ahmad was the chief of the Pakistani intelligence agency Inter-Services Intelligence's Nepal wing, clearly hinting at the proxy war in Nepal going on for years.
Connections with Yunus Ansari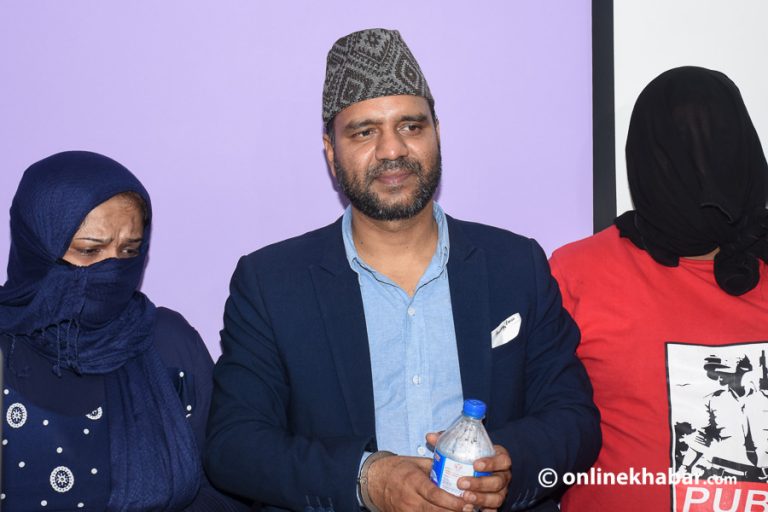 On March 10, 2011, Manmit Singh tried to shoot Yunis Ansari, the supposed kingpin of the fake currency trade in Nepal. Singh had said he was visiting notorious serial killer Charles Sobhraj but tried to shoot Ansari and failed.
Ansari was later released, but he never felt safe out of prison and was arrested again under suspicious circumstances on May 24, 2019. A source tells Onlinekhabar that Ansari got himself arrested after he got caught with fake INR 3.5 million which he ordered himself from Pakistan. He was caught from Tribhuvan International Airport while going to pick it up.
"It's odd that Ansari went to get the note himself. It feels like he planned to get caught," says a police official.
Prior to this, Altaf Hussain Ansari, another fake currency trader, had done a similar thing to be safe from contract killers and shooters. Lal Mohammad who was shot dead last week is believed to have worked for Altaf Hussain. Altaf Hussain was arrested in an odd manner on August 13, 2020.
Nepal Police's special bureau believes that Ansari did all that to not get killed as others had been. They believe that Ansari had felt he was under threat amid the India-Pakistan proxy war in Nepal and got himself arrested in the process.
Shrivasta's book also states that Altaf Hussain was involved in the fake currency trade.
Another person who was killed due to this involvement in the fake currency trade, and hence the proxy war in Nepal, is Majid Manihar, who was stabbed at a hotel in Nepalgunj on October 6, 2007. Indian newspaper The Hindu stated that Manihar was Uttar Pradesh's fake currency mastermind who used Nepal to smuggle fake notes to India.
Before his death, Manihar's son Bikki was also arrested by Indian Police accusing him of helping his father smuggle fake currency. Manihar's family claims Bikki was arrested in Nepal.
In January 2014, Aftab Ansari was also shot dead in Jitpur of the Bara district. Two shooters bearing four rifles shot him dead. The shooters were chased and arrested by sub-inspector Matrika Thakur and constable Sheikh Samsad.
The shooters told the police they were asked to kill Aftab by Bablu Shrivastav and that he was involved in illegal currency trade.
Spacetime Newtork's owner Jamim Shah was shot dead in Lazimpat of Kathmandu on February 7, 2010. Shah was accused of spreading anti-India rhetoric by India and his death was linked to Indian mafia gangster Dawood Ibrahim and the ongoing proxy war in Nepal as an India Today article stated how Shah was related to Ibrahim and Pakistan's ISI.
Lawmaker Mirza Dilshad Beg was also shot dead on June 25, 1998. Beg was shot 11 times. Beg like Shah is believed to have had ties with ISI and Pakistan and hence RAW's proxy war in Nepal. This was the first time a Nepali was killed in this manner. Indian gangster Chhota Rajan even claimed responsibility for Beg's killing.
Same modus operandi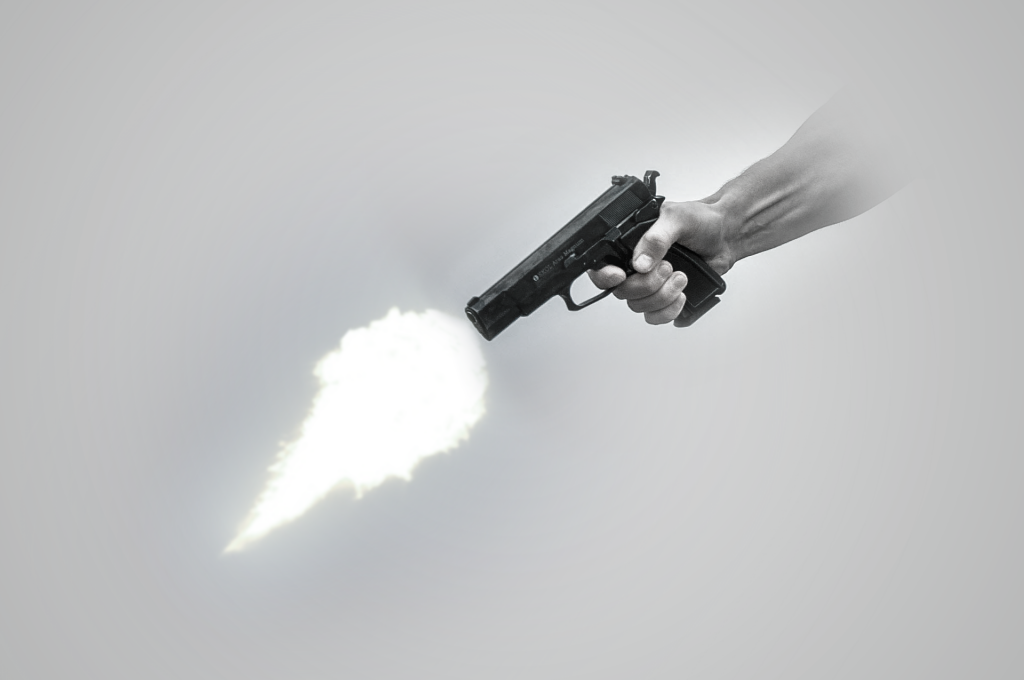 Central Investigation Buereu's former director Hemanta Malla Thakuri believes Beg's and Lal Mohammad's killings were done with the same thing in mind. The deceased have three things in common – they were fake currency traders, they were involved with Dawood Ibrahim and were part of the Indian Mujahideen.
"Those who helped give refuge to people who had committed crime were also killed," says Thakuri.
In almost all cases supposed to be the results of the India-Pakistan proxy war in Nepal, a contract killer was used to kill these people in the same manner. These killers would often target the person's head or chest. Rarely have the police arrested any of these killers.
The police do form a committee to investigate the cases but never reach the person who instigated the crime. When they see that there is an Indian connection, they rarely do anything more.
Former chief of the National Investigation Department, Devi Ram Sharma, says the reason Nepalis are getting killed in the proxy war in Nepal is the government failing to address the security concerns of India.
"These types of killings are against the sovereignty of the country. If they want to arrest someone, they should write to Nepal and lawfully take action against them," says Sharma.
Almost everyone who has been killed in the proxy war in Nepal had an affiliation with the fake Indian currency trade.
Kamal Singh Nepali also died because of that and his affiliation with Indian gangsters Chota Rajan and Dawood Ibrahim. Nepali was shot dead in Baneshwor on September 9, 2006. Nepali had left his criminal past behind and was living a normal life when he was shot dead.
In the recent case, Lal Mohammad had also left his criminal past behind and was in the garment trade. But, he too was shot mercilessly.
Every time there is such a killing, Indian media often connect the murder to the fake currency trade and quotes an anonymous police officer who mentions these people were ISI agents and killed during the proxy war in Nepal.
"There is enough proof that a proxy war in Nepal is taking place between Indian and Pakistani agencies. But the people who are paying the price are Nepalis because there is a risk of any innocent Nepali getting killed because of this," says the former Special Bureau chief.
---
This story was translated from the original Nepali version and edited for clarity and length.