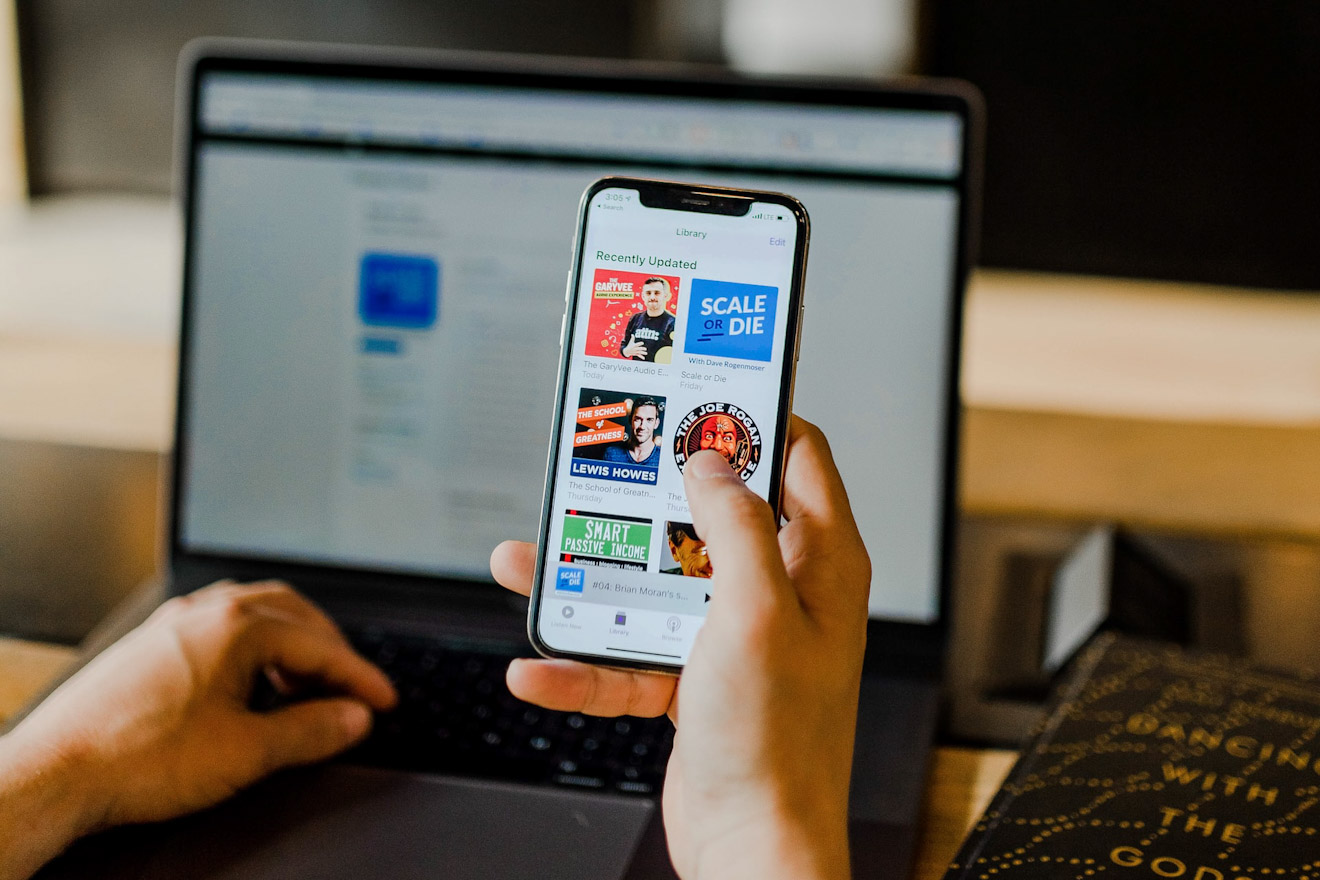 With more than 25 days into lockdown, people have come across a number of ways to entertain themselves and become occupied, exploring new things and learning new skills. One of the many explored ideas, during this lockdown, is podcasting. The Nepali podcasting community is thriving during this situation, with new and old podcasters getting more time on their hands to invest in the art form.
On April 2, Kavita Chapagain went online with her first-ever podcast titled 'Hope'. Using her love for books and her dream of being an RJ, she started her podcast with her own name and spoke about the hope that one needed during the lockdown with excerpts from Subin Bhattarai's 'Priya Sufi'. With just two episodes so far, she already has over 300 listeners. A social worker by profession, she says she loves the process and also the feedback coming her way.
Similarly, just two days before the lockdown was announced, Psychbigyaan Network Nepal, went live on its YouTube channel and started the PNN Podcast series that addresses different psychological issues that people may face during the pandemic situation while combating the virus from their homes. The podcast is run by Kripa Sigdel and Sujan Shrestha, and their first episode was on how people were taking the situation and their psychological behaviours in general.
There are many others like Chapagain, Sigdel, and Shrestha as the lockdown has provided them enough time and opportunity to explore their talents and expressions.
Hopping on hopes
New podcasters, Sigdel and Shrestha say they thought podcasts would be a better platform to make people aware. "As we are suffering from this pandemic and under a lockdown, we could not ignore the mental toll on people's psyche. People's social behaviour is an instrumental factor that either increases or stops the spread of the coronavirus," Sigdel views, "The gravity of the situation demanded a quick and efficient way to make people aware of the issue, and we chose the podcast."
"Our focus is to help youth, parents, officials, frontline [health] workers, migrant workers, etc with their mental state. We are trying to encompass messages of awareness, self-control, ways to control our intense emotions such as fear, and how to build and foster relationships while maintaining the physical distance," she explains, "We hope it will help people to reflect upon their behaviours, thoughts, and actions to make an informed decision regarding their mental health during this unprecedented situation."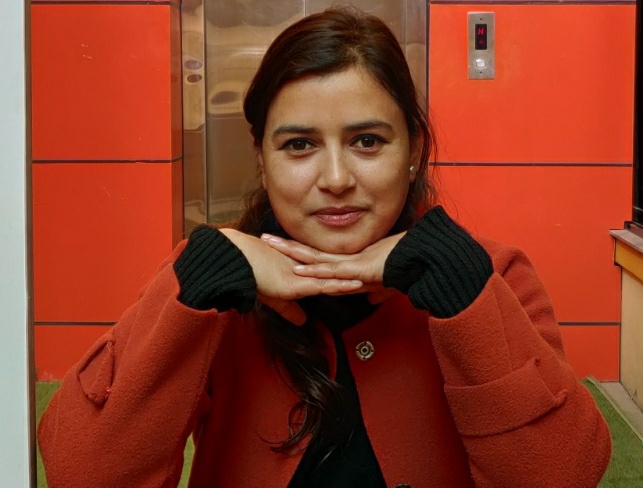 For Chapagain, it is about the potential of the platform to practise her communication skills taking advantage of the time at hand, to learn where she lacks and to better her skills for the field as she closely works with children. Inspired by another podcast 'My Emotions Matter', she also thinks of podcasts as a good way to express.
"Many are posting on social media that they are bored; they are in search of something to do. I believe podcasts can be a good platform to engage, learn new things, utilise the time in their hands, and break the monotony they are facing," says Chapagain, who shares book reviews, motivational advice and quotes that she likes in hope to help those overwhelmed by the virus spread.
Emerging economist and entrepreneur Surath Giri also took this opportunity to launch his podcast. "I had always wanted to start a podcast on economics in Nepal because there was none. My work and other engagements always prevented me," he says, "Thanks to this lockdown, I had some free time at my hand. So I started it targeting anyone who wants to learn principles of economics and their application in our daily life in an interesting way."
Proved potential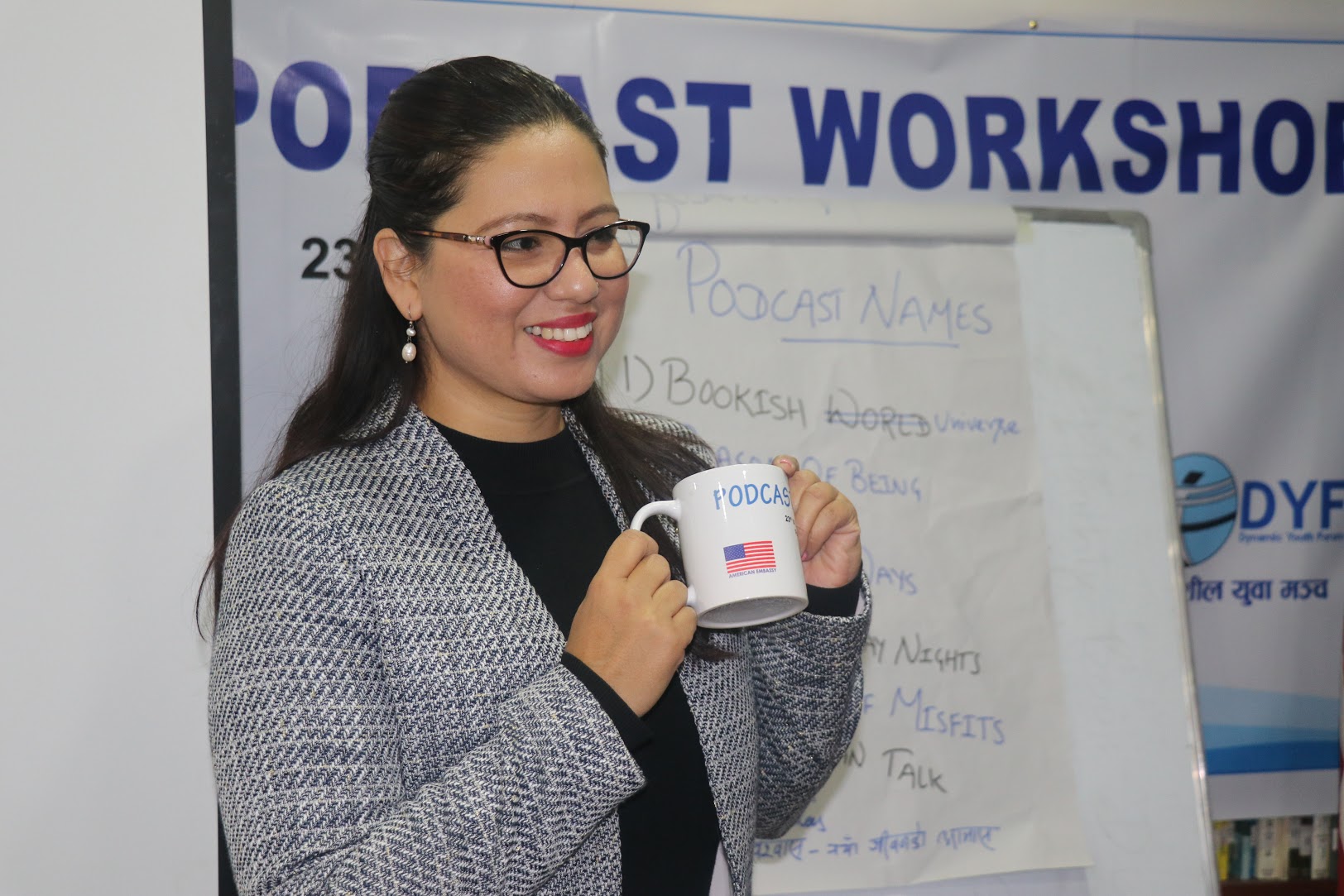 Hopes shared by Sigdel, Chapagain, and Giri are the ones that led many promising podcasters to launch their shows in the past. Pioneer Nepali podcaster and RJ Sabeena Karki started 'Yo Maya Bhanne Cheej Kasto Kasto' [SABSCAST] in 2016, which became an extension of her radio programme. She started it with the objective to channelise her radio listeners and to create a buzz about podcasts in Nepal while continuing what she loved to do. She saw potential in the sector and has been hosting multiple training sessions and workshops to actively promote and change the space.
Likewise, 'The Doers' by The Doers Nepal that started in 2019 also capitalised on the new opportunities it saw. "In terms of entrepreneurship and startups, there were no specific platforms from where I could get information. For the same reason, we now invite a lot of young people taking new initiatives in different domains so that it can actually set an example for the younger generation."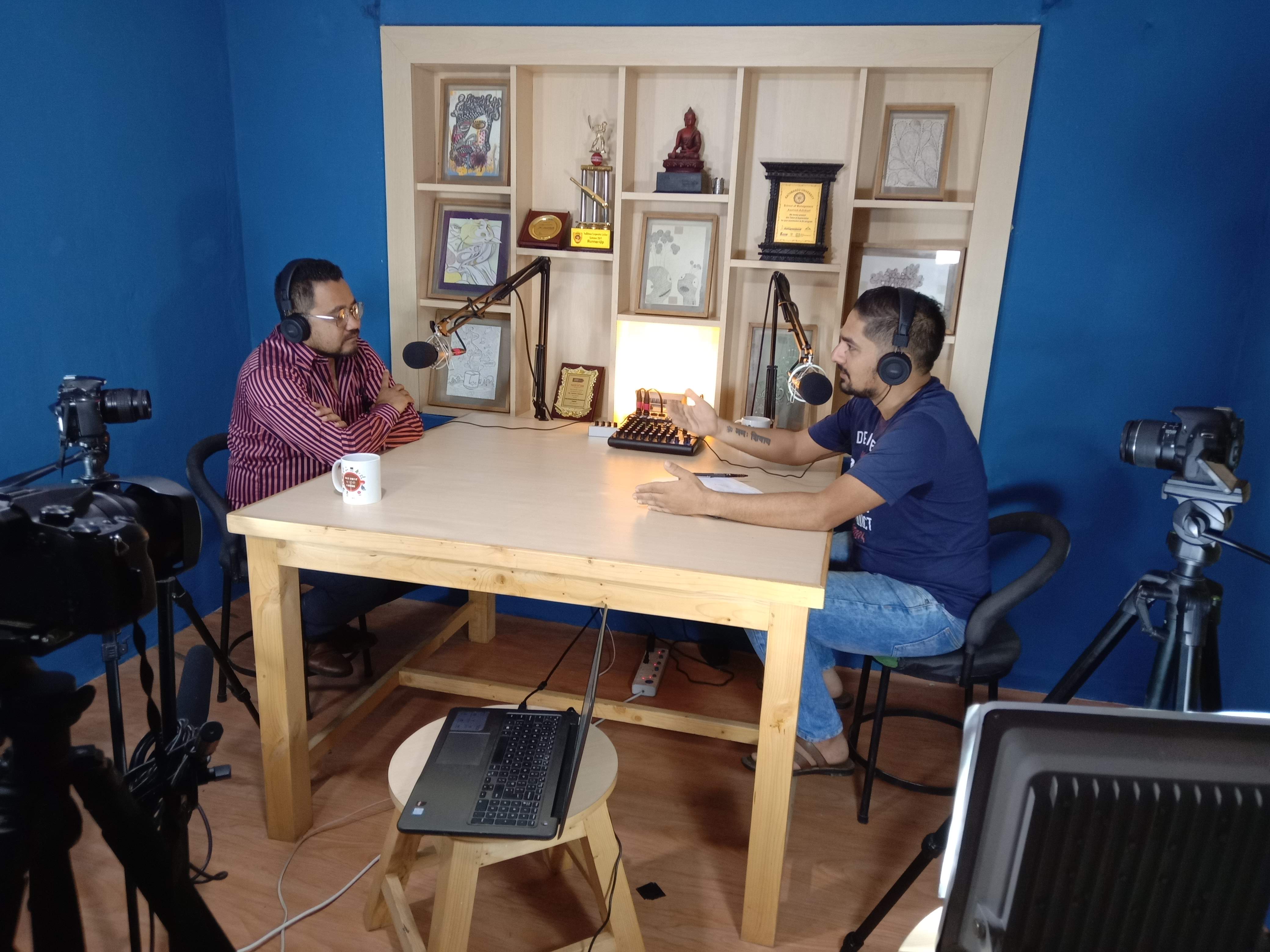 Another example is 'Mero2Paisa' [My Two Cents] started in 2018 by DropOut Media and Events Pvt. Ltd. in which the podcasters share issues related to society, entrepreneurship, spirituality and the ways of life in general. With the podcast, the producers intend to make an impact on the younger generation with stories coming directly from the guests and their experiences.
Such stories also became an important part of two American nationals in Nepal who joined the wagon in 2018 with 'Big and White: Life as a Foreigner in Nepal'. While many governments have evacuated their citizens from Nepal, these two who identify themselves as Big and White are still here, podcasting.
Easy medium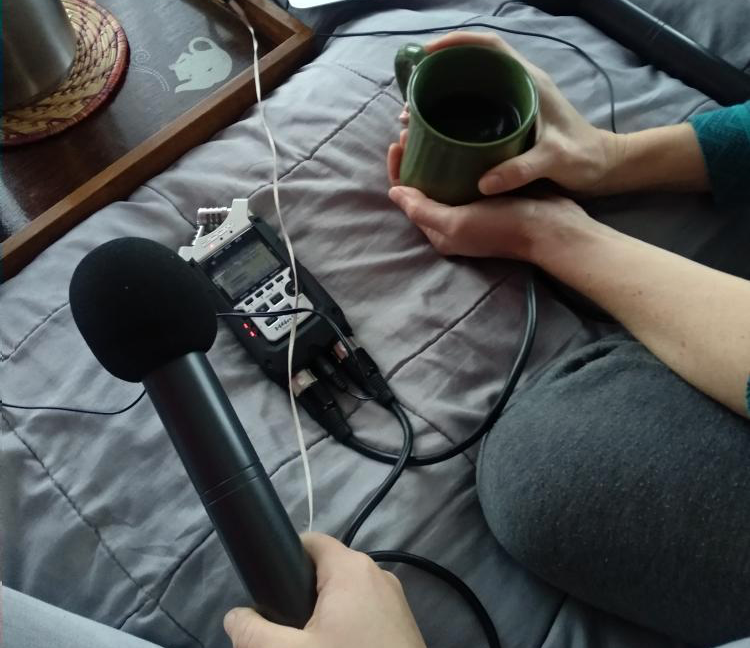 Both old and new podcasters say they resorted to podcasting because it is flexible and the market is welcoming. They feel the platform is easily accessible and, with the medium's promotion in recent years, they have reached many of the listeners. Starting a podcast is also very easy and requires minimum to no expenses to start.
"Hosting platforms like Anchor allow one to start a podcast for free, and also distributes your podcast to all the major podcasting platforms: it is very easy," shares The Doers team.
Also, unlike videos, podcasts do not demand constant attention; information can be consumed passively or even while multitasking. It also allows listeners to binge-listen to their favourite episodes as well as pause and resume or play as per one's desired speed.
However, the podcasters say podcasting requires a lot of research and appropriate preparations as they have to speak on a certain topic for as long as an hour or converse with a certain expert of any field.
As podcasters work with a niche group and target their niche audience, it can only gain a regular audience with specific interests in the topic; and research is a must in order to retain it.
Focus on positivity and preparedness
Based on such research, both new and old podcasters say they want to spread positivity among their audiences in their time of crisis with their podcasts. Some of them aim at preparing the audiences for the likely challenges.
"People are obviously talking about their fears, feelings of being homesick, the lackluster response from our government, and also sharing how irritated they have become of their partners since they are now together 24/7," Karki says, "But the good part is that I am getting a lot more positive messages from people saying that they are discovering new things about their family members. They share there are more conversations with less judgement and biases among them." She views that other podcasters should also promote such beliefs among their audiences.
Mero2Paisa is taking this opportunity to give its listeners ideas about how this pandemic will change the world in terms of economy and finances. "This will help people speculate the kind of future there is to come and help them get ready for it."
Similarly, The Doers Nepal believes this is an opportunity to be apt for businesses and people to discuss pros and cons of different business modalities and their alternatives, as the Covid-19 has highly affected every sector.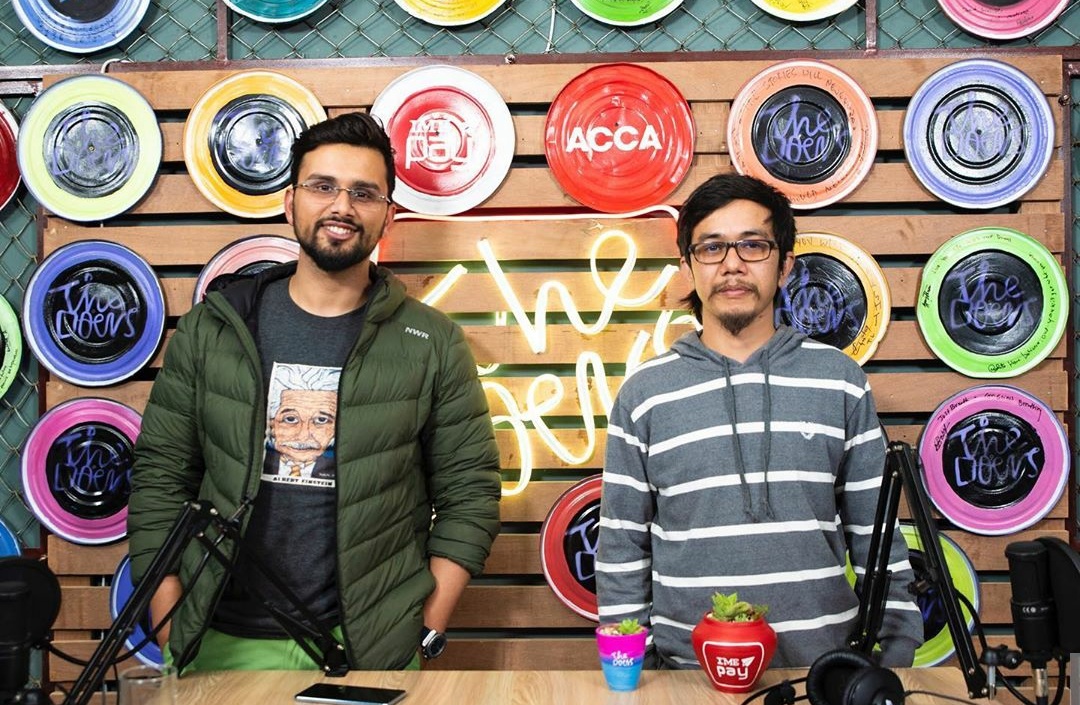 Sustainability of the growing family
The new podcasters born during this lockdown have become members of the Nepali podcasting community that is already growing. Seeing many already in the field and getting compliments from the listeners, the new podcasters find their journey exciting and promising.
Showing many screenshots he received from his listeners, Giri says, "I have been getting amazing responses. I am kind of overwhelmed. The audience has really liked the storytelling and simple explanation of economic concepts in a way that everyone can relate to."
Their predecessors also seem excited. One between Big and White says, "It is proof of their willingness to share their voices and opinions and democratise them in Nepal."
Karki, from her experiences, says that the zeal factor is most important in a podcaster to start. "If it is a job well begun, it is half done. But, you have to prepare yourself to produce about 20 episodes, enough for a year. During this time, make sure to not look at the ratings or comments." She also recommends that the podcasters also rightly use the platforms made for podcasting, not YouTube.
Likewise, others recommend various measures to ensure sustainability. Mero2Paisa team stresses the importance of having one's niche sorted out, usually something that one is passionate and knowledgeable about. The Doers team recommends continuing working relentlessly for a significant time to see any result.