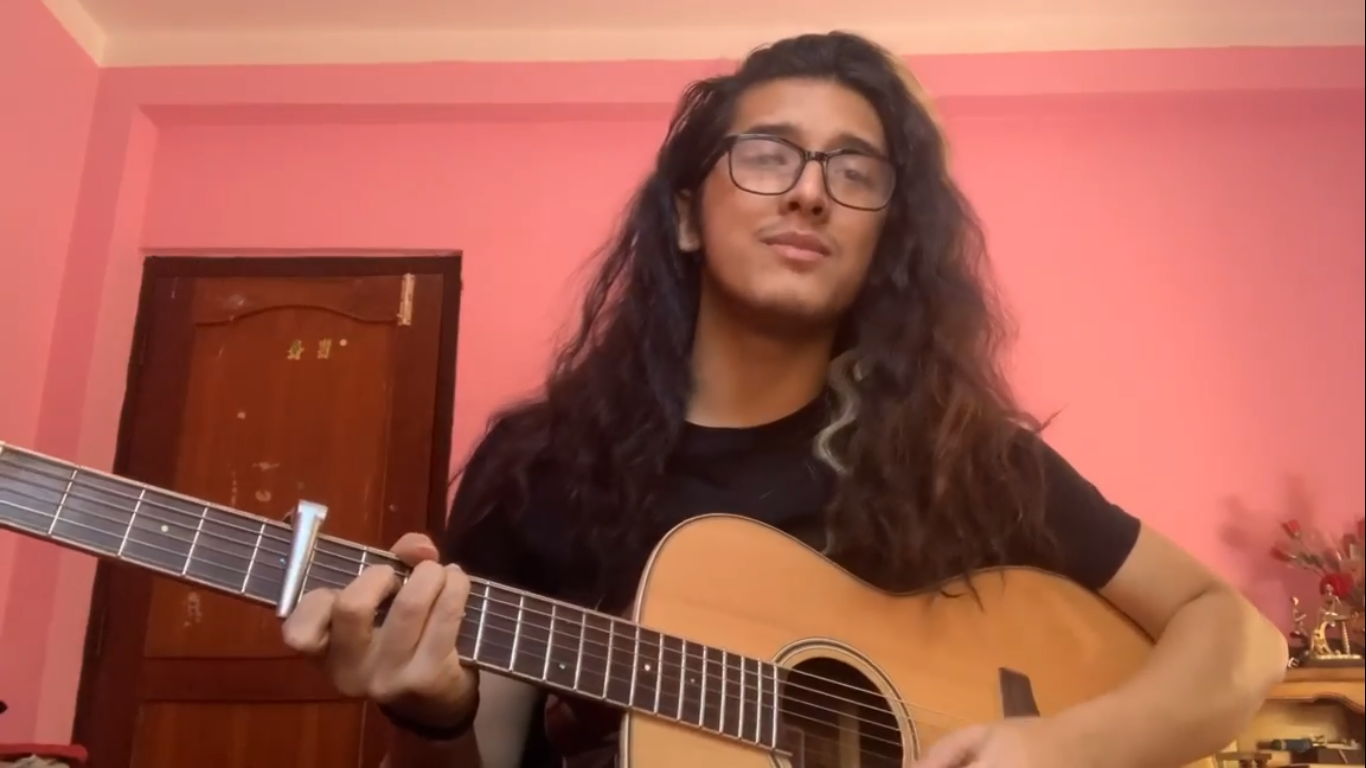 Wuhan is the epicentre of the coronavirus outbreak that has gone pandemic today. But that's not all, Wuhan also became the epicentre for a new trend of livestreaming, especially by singers, artists, and celebrities. Nepal has been on lockdown since Tuesday, combating against the fear of the coronavirus outbreak here; and some artists here are following the trend of Wuhan artists to livestream their performances when reaching out to the audience directly is impossible.
Whereas the artists say that they will make the best use of technology to thrill their audiences in the time of crisis now, they are sceptical about long-term impacts of the trend.
Who are livestreaming? 
Different celebrities in Nepal have used their social media accounts to urge people to stay home and fight against the Covid-19 outbreak while the singing personalities including Bipul Chettri and Kengal Mehar Shrestha have used their accounts to 'quarantine and sing'. Another star singer, Swoopna Suman livestreamed on Saturday on his Instagram account as a small concert. Ánd, on Monday, Khalti, an online payment system, is organising Music for Aid online concert on their page collaborating with The Arbitrary Group. Renowned singers like Adrian Pradhan, and Prajwol Raj Pradhan will also perform there.
The technique of livestreaming is being used by theatre artists and storytellers as well in Nepal. Theatre Mall Kirtipur Rangamanch is collaborating with Theatre Centre for Children (TCC Nepal) to organise 'Quarantine Campaign Theatre Festival 2020'. The festival started on Friday on the day of World Theatre Day. And it now streams online at 5 pm every day on its Facebook page, showing a different play every day.
And, STORY TIME in Nepal, a Facebook page initiated by Kathalaya Inc, is also going live on a daily basis to entertain and educate children with stories. Every day at 3 pm, different personalities take over their page as storytellers and then they narrate a children's book or story for their young audience.
Long-term impacts
Their presence online, in particular, is interesting as both the form of arts quintessentially are conducted in front of a physical audience. But with this newly emerged opportunity, can there really be a shift in how we look at these oldest forms of art?
Those involved say no. "The theatre is such an art that demands to be performed live in front of the people; it is a treat to eyes and requires human interaction. We lost the [physical] audience and it has directly affected us. This is a new opportunity indeed and good to reach out to people. However, it is a compulsion of the time; theatre is not meant for the screen [or to be streamed live]," informs Kedar Shrestha, the founder and art director for Theatre Mall Kirtipur Rangamanch.
"It is a hard time for everyone around the world and certainly, the theatre has been affected by it too. This [March-July] is a time when theatre festivals used to be at a peak all around the world in previous years. So, we have lost a lot of time and opportunities, and the impact is direct as everything has been cancelled," Shrestha adds.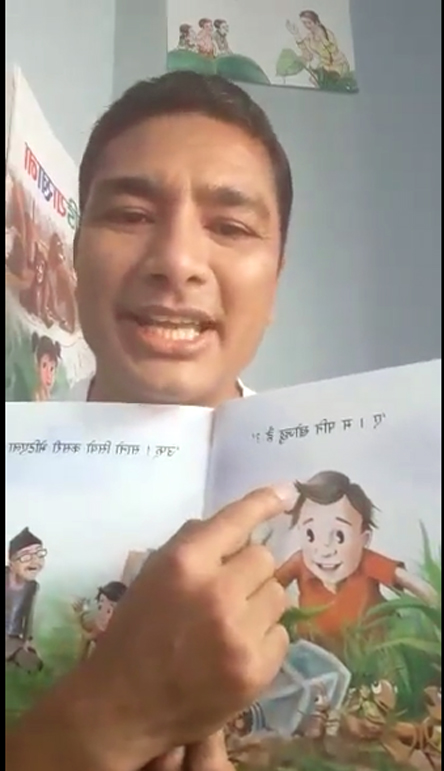 Adding to it, Yashu Shrestha, one of the storytellers for STORY TIME in Nepal, says, "In this special circumstance, we are working with limited resources–whatever is available in the house– so it does make a difference in our output. We are working with mobile phones. Hence, whatever they are seeing, everything is flipped. The screen is not as clear as we would like it to be and it is limited; so our gestures and expressions do not reach out properly."
He adds, "When we are live, it means we are talking alone, we do not know how the listeners are reacting to our stories or how they are taking them. There is no communication. This does not mean that storytelling online is not possible; it is both an opportunity and compulsion. It is an exciting and educational experience, but a mobile phone is just a machine for our benefit. We must not forget that we have to read physical books. Good books enhance your learning and they become your friend. And I would prefer storytelling in person as well. Learning is more effective that way."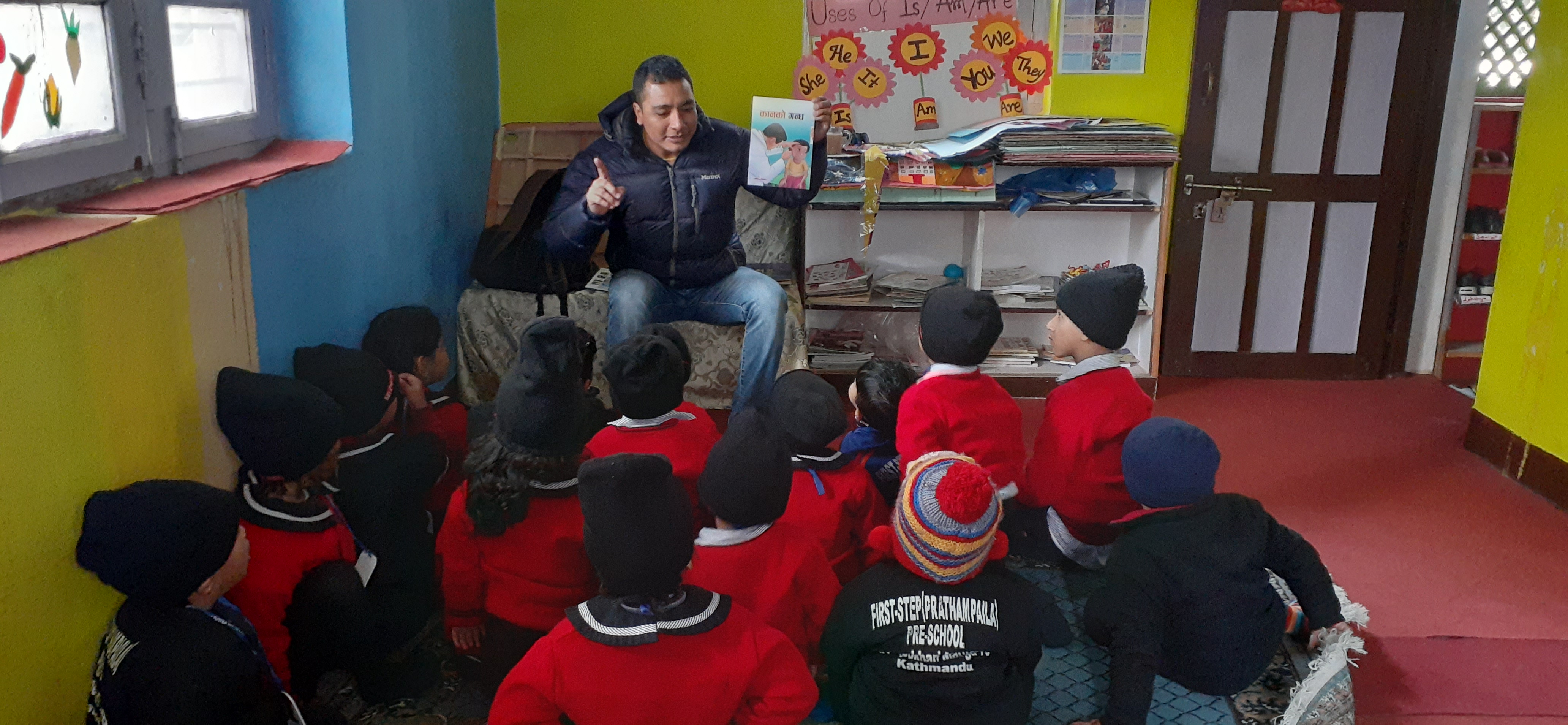 Then, what's the use?
In this difficult time, where everyone is locked down, the parents must be having a difficult time to entertain their children constantly and creatively, so the page has become active and started this initiative taking that thing into consideration, informs Yashu Shrestha, adding they hope to be of some help to the parents and also entertain the children.
He says, "Stories are an essential part of a child's development, and I have seen that it makes significant impacts and increases their creativity, curiosity, consciousness, vocabulary, and makes them more calm, happy, and compassionate. It not only entertains them but also increases their learning processes, especially for those with learning disabilities. So, even though it is online, we get to educate and entertain the children."
On their part of the initiative, Kedar Shrestha says, "The opportunity is such that we now get to connect with and entertain our followers. The idea of the project was only a recent one and we were not sure how it would be perceived. But, we are very overwhelmed by the response. We are a small community, so at this time, what matters is we have got this opportunity to work together."
Preparation and presentation
"We were mentally prepared for the lockdown, as all the educational institutions had been shut and the exams were postponed. We cancelled a 15-day workshop for children that we had planned at this time," informs Kedar Shrestha about his plans.
He adds that the preparation for an online drama show involves different strategies than preparing it on the stage. "It is a group work as everybody has been working from home. Our founder member Ramesh Bhattarai is helping us technically with uploading the videos and streaming them online [on Facebook]."
He further adds, "We are going live on the page using the videos we already had. These were the videos that we shot during our live performances, way before the lockdown. All were recorded for our documentation purposes so we realise that it may not be of high quality or cinematic. But our objective is to entertain the people at homes today, and given the time, we are happy as we get a chance to use our resources and connect with our followers."
"We have set the starting date, but not any ending date for now. The plays we have are both verbal and non-verbal in nature and can be watched with the whole family," Shrestha says, adding, "We have a good backup of our own videos. And when we announced it, people started contributing their videos too, not just from the Nepali directors and theatres but also internationally including those from Japan, India, Denmark, and Pakistan. So we will continue to entertain the audience."
Meanwhile, for effective storytelling, Yashu Shrestha says, listeners (mostly children) and the storyteller should be in a conducive environment. The narrators narrate the age-appropriate stories while making sure they maintain their body language, sound (pitch), timing and presentation. One should understand that reading is not narrating. And this should be taken into consideration more importantly while online, according to him.