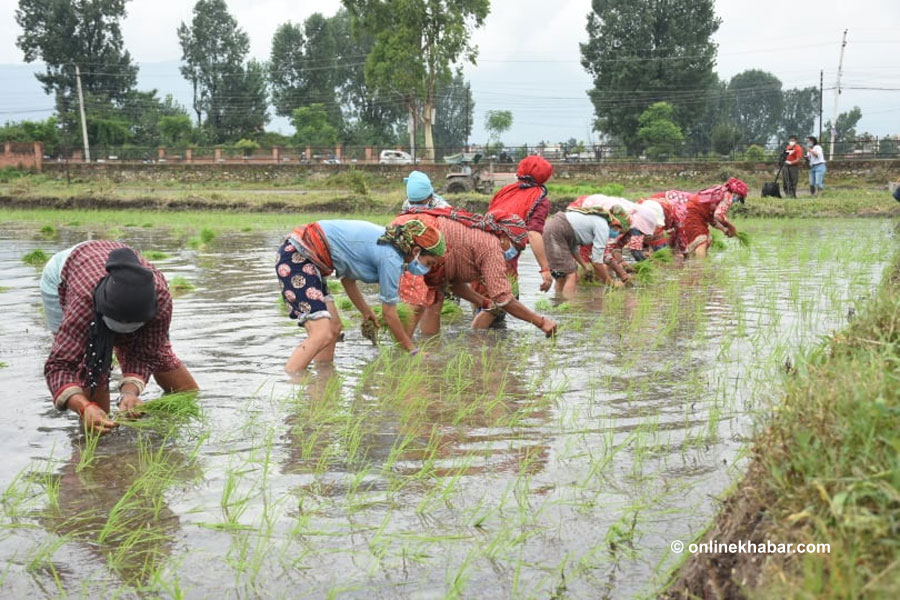 Nepal is an agrarian country and a home to natural beauty.  Agriculture's share in the gross domestic product is around 27% whereas the sector employs 60.4% of the total population in Nepal. It also represents 13% of the country's foreign trade. However, Nepali agriculture is affected by various factors such as low productivity, climate change, lack of inputs and mechanisation. Only 21 per cent of the total land is cultivated. The economic growth of the country has not improved markedly over time.
Now, the Covid-19 pandemic has led to unprecedented interruptions in economic activities around the world. With over 15,000 cases in Nepal, the outbreak's actual and potential impact on Nepal's agriculture and rural economies is mounting. This has aroused fears of a worse situation in Nepal, decreasing the country's GDP.
Many people agree that Covid-19 pandemic is going to modify our lives beyond physical distancing measures. The impacts will probably differ among different dimension of society. There will probably be direct impacts that are easier to identify. But, what about cascading effects? Indirect effects are difficult to pinpoint. Regarding agriculture, the question for discussion is: What could be the sequence of effects on agriculture in general and crop protection in particular?
At a glance, it is worth emphasising that Covid-19 is not a food-borne crisis. This outbreak does not imply any direct food safety issues for consumers. Thus, disruptions in the sector, should they occur, will not stem from issues related to agriculture and food products, but rather from Covid-19-related challenges to the supply chain. The impact of the pandemic on agriculture is not unidirectional, but multifaceted, indeed.  The major impact of this pandemic is directly on input use, production, and marketing activities and indirectly on consumption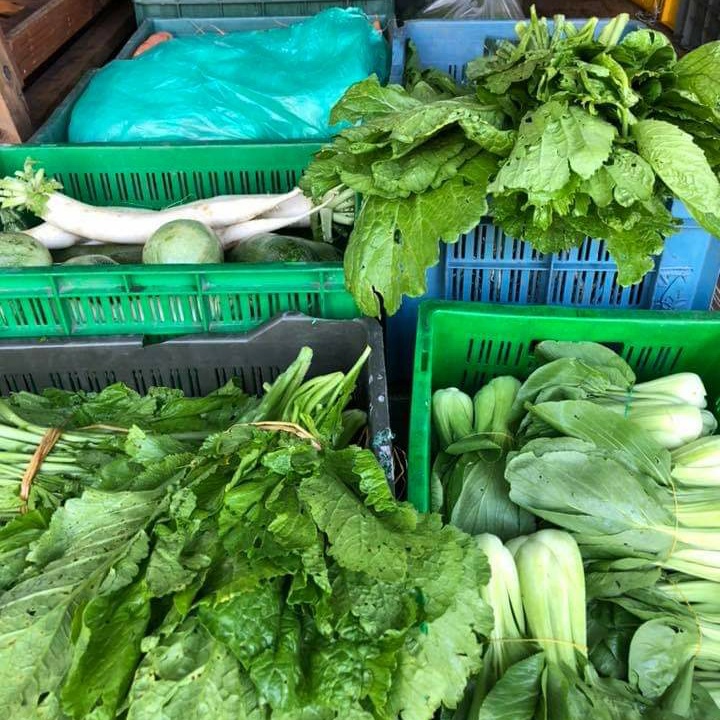 The food supply chain is a complex network, and agriculture is one of its most fundamental components. One of the main services of the agricultural sector is food production, providing raw material for other sectors, employment, and income generation. The sector is one of the most important and influential sectors in the country's food security, a permanent economy, a shock absorber, and a neutraliser of economic tactics.  So, considering the need for attention and planning in this field and the opportunities of this sector in the development of other activities, it is necessary to identify and examine its effect on these categories due to this novel coronavirus crisis, and practical and executive solutions for organisations and relevant authorities should be provided.
The food supply chain includes various phases of production, processing of goods (factories) and transportation, storage (and warehousing), retail and good services. Although the food was always available today, and hence the country did not have any stock, now onwards, the vulnerabilities need to be identified and reduced. In the production section, we are faced with farmers and workers, agricultural experts, tools, equipment and mechanization. Agricultural inputs including fuel, seeds, seedlings, fertilisers, pesticides, etc. and basic resources including soil, water, plants and livestock need to be checked. There are many other things to offer, but the most important thing is to shorten the production and supply route and to deliver it to all consumers.
With so many odds, there should still be the hope in agricultural activities. For one thing, the demand for food will always be there and farmers have to maintain the supply. Of course, they may need to adjust to changing demand and supply less perishable products. It is absolutely necessary to avoid disruptions in the supply chain. The farm-to-fork process needs to be maintained.
In the new context, maybe the farmers need to cooperate among themselves more strongly in order to integrate other activities, such as storage and transportation, with their usual production activities. Due to this pandemic, closer markets are going to be more important. Globalisation is likely to lose ground. In the medium and long terms, the pandemic's consequences are still very uncertain and farmers will need to adapt to the new realities.
However, in the very short term, some unexpected dramatic situations might arise. While the pandemic is still spreading and the government has adopted strict confinement the mobility of farm labourers for preventing the further spread of the viral contagion, a drastic shortage of labourers could result in the loss of harvests.
Although there are good reasons to be pessimistic about the gloomy outlook of the consequences of the pandemic, there are some bright spots that can materialise. The demand for food will always be growing. Energy prices will be lower, at least in the short and medium terms. It is important to let farmers know how essential they are in the future economic order. It is also true that they may have to reinvent themselves and adopt new farming habits, cooperate with each other rather than compete, and use whatever technological resources they can have access too. The major takeaway is the need to decrease interdependence on food supply among others. The importance of agriculture cannot be more effectively reinforced than in the light of such circumstances.
Paudel is an agriculture student based in Chitwan.