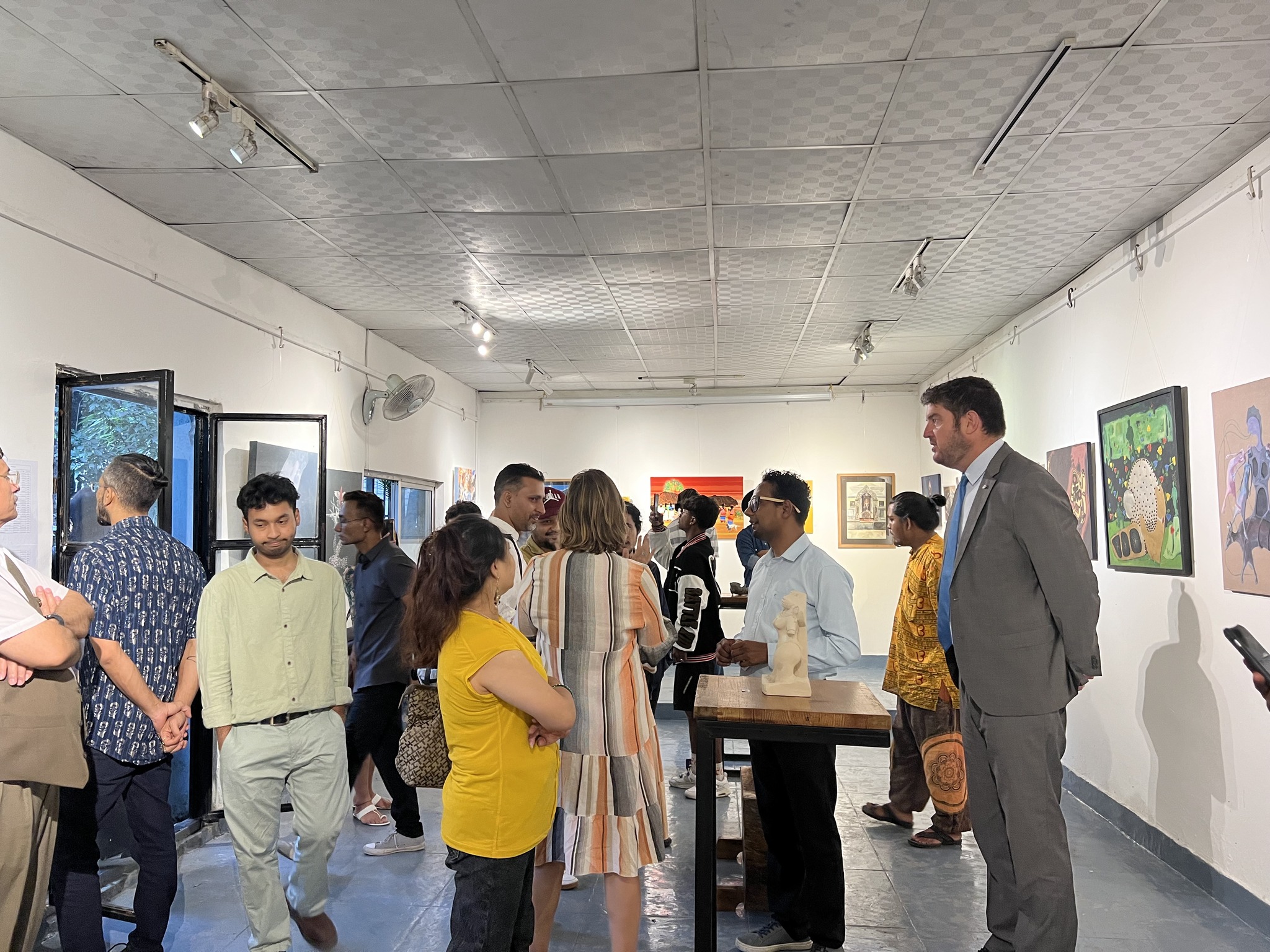 Kathmandu, August 15
An array of captivating artworks generously donated by 31 artists is on display at Bikalpa Art Center, Pulchowk.
The group exhibition titled 'Heal the Artist' that began on August 4 aims to raise funds for Rabi Blone (Lama), a 19-year-old aspiring artist who is in need to transplant his kidney.
The exhibition features paintings by artists — Pradip Shrestha, Sushan Dongol, Rajan Pant, Pariden Regmi, Sunil Sigdel, Krishna Lama, Jupiter Pradhan, Saroj Mahato, Mahima Singh, Rudra Pun, Saroj Bajracharya, Reeta Manandhar, Dawa Omu, Saur Ganga Darshandhari, Prithvi Shrestha, Bijay Maharjan, Sulochana Rai Shakya, Tisa Shrestha, Kabita Nepali, Bishal Manandhar, Suraj Shilpakar, Sundar Lama, Sunita Rana, Aman Katuwal, Anil Maharjan, Sushma Shakya, Roshan Bhandari, Mukesh Shrestha, Prabod Shrestha, Hari Om Mehta, Binay Humagai and Binod Limbu.
The exhibition continues till August 17.