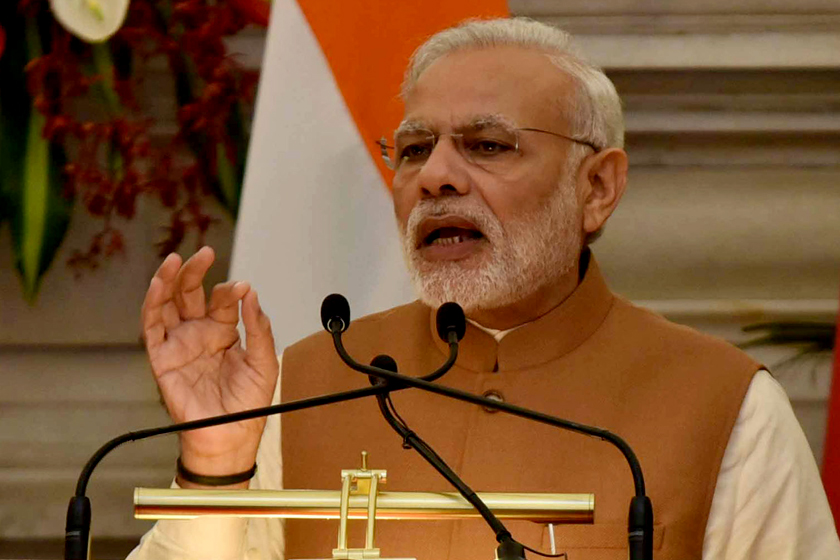 Kathmandu, May 9
Indian Prime Minister Narendra Modi is all set to arrive in Nepal on a two-day state visit this Friday. The Ministry of Foreign Affairs is yet to formally announced the detailed itinerary for the visit.
Sources at the Office of the Prime Minister and the Ministry of Foreign Affairs, however, share that a tentative schedule has already been finalised.
This is how it will look like:
Friday, May 11
Modi will land at Janakpur Airport at 10 am. Minister for Defence Ishwar Pokharel and Province 2 Chief Minister Lalbabu Raut will jointly receive him.
Prime Minister KP Sharma Oli will also go to Janakpur. The duo will jointly offer a puja at the Janaki Temple. It will last for just six minutes.
Oli and Modi will jointly inaugurate Janakpur-Ayodhya bus route under the Ramayan Circuit.
Oli will return to Kathmandu after that. Modi in the meantime will receive a civic felicitation. He will address the function.
Modi will fly to the Kathmandu-based Tribhuvan International Airport, where Minister for Foreign Affairs Pradeep Kumar Gyawali will receive him.
The guest will be offered a guard of honour at the Army Pavilion, Tundikhel.
He will pay the courtesy call on Vice-President Nanda Bahadur Pun at first, followed by the same on President Bidya Devi Bhandari.
He will have the lunch at Hyatt Regency.
He will hold a meeting with Prime Minister Oli and other Nepali delegates at Hotel Dwarika's. Oli will host a dinner to honor Modi on the same day.
Saturday, May 12
Modi will leave for Muktinath early in the morning.
He will return to Kathmandu in the afternoon and offer a puja at Pashupatinath Temple.
He will meet leaders of different political parties.
Modi will take the departure flight to New Delhi at 4 pm on the same day.