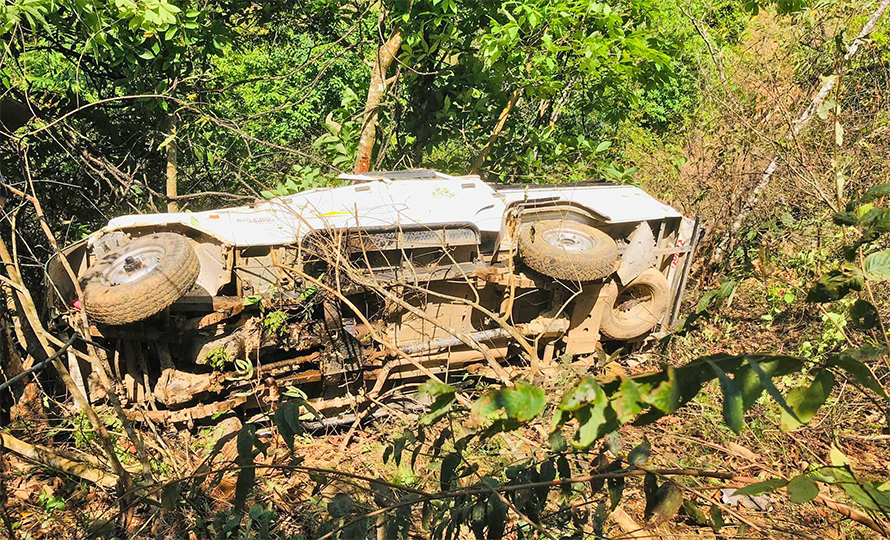 Arghakhanchi, November 20
Five persons died in a road accident in the Gulmi district of Lumbini in the wee hours of Wednesday. Four others have sustained injuries.
An SUV (Lu 3 Cha 5340) heading towards Kudhdanda from Thulolumpe of Satyawati in the district fell around 200 metres down the road after a brake failure at around 2 am today, according to police.
The victims have been identified as Jhalak Somai (51), Jamuna Somai (33), Tika Rahadi (55), Milan Tamaro (30) and Rana Bahadur Sinjapati (47), all residents of the Satyawati rural municipality.
The incident site is 32 km away from the nearest area police office in Jwang Khaireni.
Although the accident took place at 2 am, locals informed the police only at around 6 in the morning.