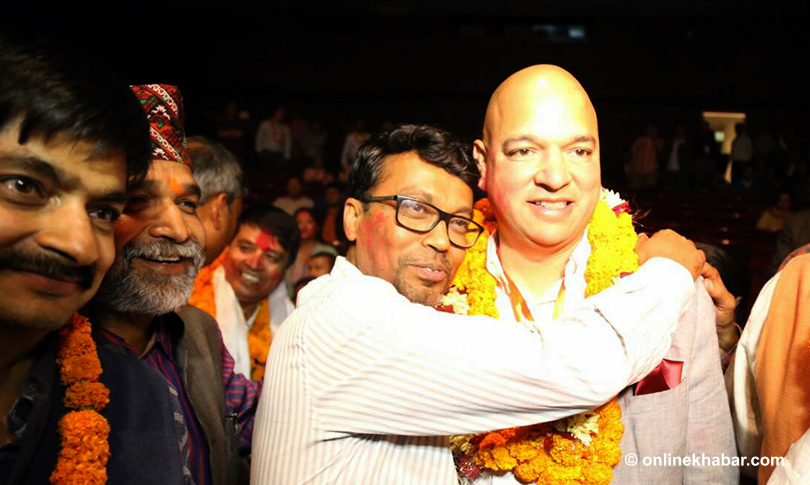 Kathmandu, April 12
Industrialist Shekhar Golchha has been elected Senior Vice-president by the general assembly of FNCCI, the leading organisation of private businesses in Nepal.
As per the new statute of the body, Golchha will automatically be elevated to the post of President of the organisation in three years. Following the same rule, erstwhile Senior Vice-president Bhawani Rana assumed the top post, while President Pashupati Murarka's tenure ended.
Golchha beat his opponent and industrialist Kishore Pradhan, by 396 votes. While 216 FNCCI members voted in favour of Pradhan, Golchha received 612 votes.
Chandra Dhakal has been unanimously elected vice-president from the associates, and Umesh Lal Pradhan the Vice-president from the commodities sector.
Pramod Shrestha (district and municipal chapter) became the only candidate from the Pradhan panel to secure a place on the executive committee as Vice-president.