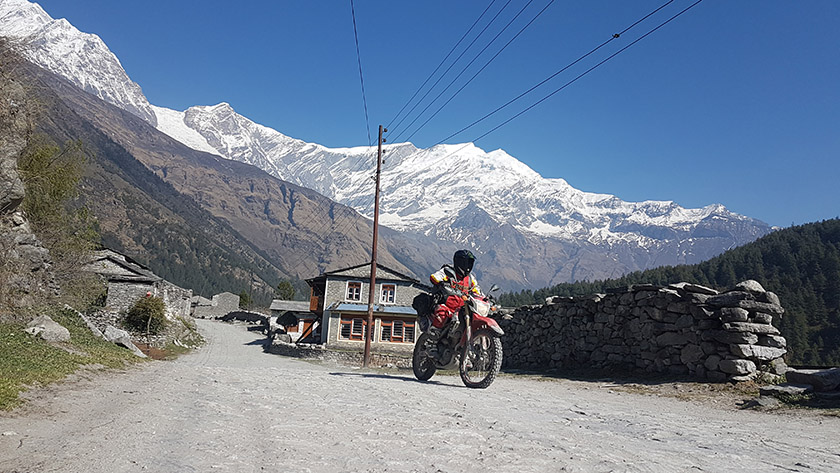 It's not common to find restaurants that source local food here in the Valley. In a struggle to survive, many restaurants just use what they can get cheaply, and in order to enhance flavours use items like monosodium mlutamate, better known as 'Ajinomoto'.
But there are some restaurants that are constantly trying new things and always try to source things locally. Ateet Shrestha founded Genesis Café with his friend Saujan Pradhan as they wanted to start something that could be a hub for bike enthusiasts and for other travellers as well.
Shrestha, who is a chef by profession, insists he wanted to mix it with his passion of motorbiking and create a place that could blend them both. "I love two things, cooking and motorbikes, and here I'm trying to blend them both," says Shrestha, who feels that food and travelling go hand in hand.
The food quest
"Nepal is rich in food, but it's hardly known in the world. Cuisines like Italian, Mexican and French are well known because people worked really hard to promote it," adds Shrestha. He says he wants to do his bit to make sure Nepali cuisine will be well received in years to come.
To do that, Shrestha heads out on trips to different parts of Nepal to explore the culture behind foods around the places. From such trips, he comes up with the recipes that they can plate up at Genesis.
Nepal has an array of items to choose from. Each part of the country has their own food and which are unique in its own way. As a biker, he tries to ride to these places so he can bring some part of it back with him.
"I look at what's available, how it came to be and as I am in the restaurant I also get to meet a lot of people who tell me new things every day," says Shrestha.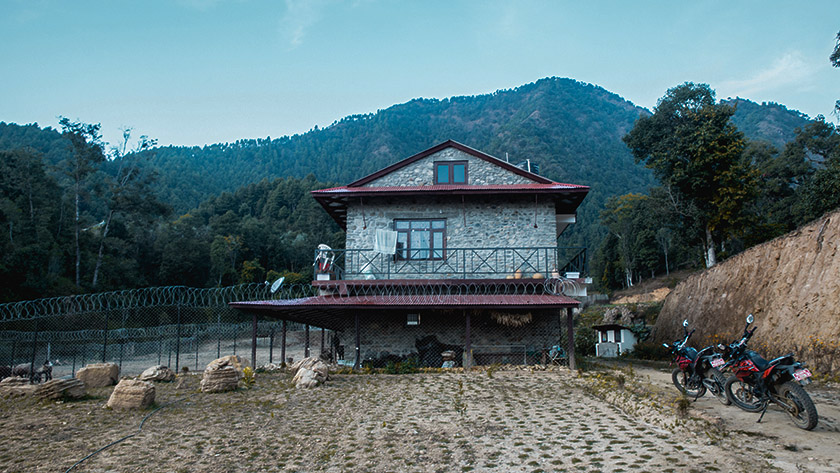 An example is when he travelled to Mustang to learn about the Thakali Set. "Everyone knows Thakali, and we know where it is from and Mustang was an ideal place for me to go on a ride," he adds that he went there with new hopes and new excitements, "When riding to Mustang, I thought I was living my dream."
Variety of experiences
But reality quickly struck when the locals in Mustang didn't open up to Shrestha. In Nepal, he feels, locals hardly open to people who are not from the area and Shrestha was told that they would not share their recipes because people there don't want to give away their secrets.
"At a hotel in Marpha I was talking to an old lady about Thakali food but I was asked to leave by her grandson," adds Shrestha who says he felt frustrated as people didn't help him when he was trying to do something good.
But he did get lucky when his friend's aunt helped him out. "She took me to her kitchen and explained a lot about Thakali cuisine. She gave a general overview of the food and told me how Thakali cuisine has evolved over the years.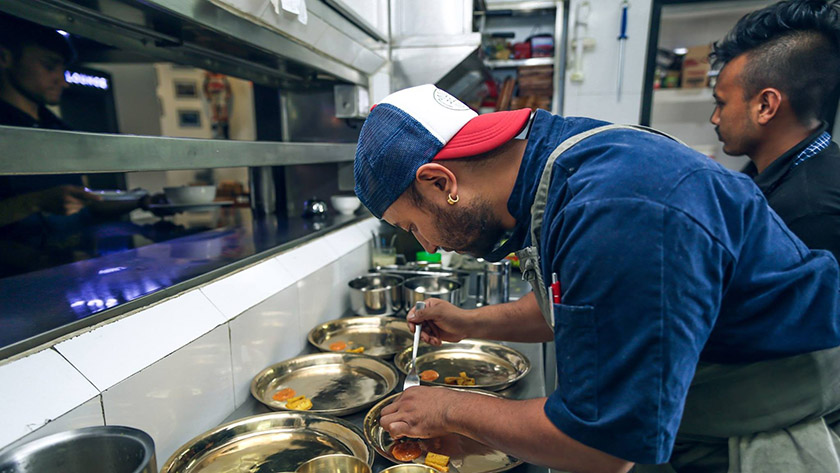 After the trip, he came back to Genesis and redesigned the 'Thakali' into 'Thali'. "I didn't want to call it Thakali because I couldn't recreate it exactly. Which is why I called it a thali because as a chef myself, I have added my touch to it. The Thakali set differs from place to place even in Mustang itself," he says.
Similarly, after a successful trip to Mustang, Shrestha headed to Chitlang. "I sourced a few things from Chitlang like the goat cheese, but had never got the opportunity to go there. But when I heard about an olive farm, I had to go," he adds.
Most restaurants in Nepal use imported olive and olive oils, but Shrestha says he found a place that exports them to various foreign countries. "The farm had around 2,000 olive plants. Sadly I couldn't taste any as they had just harvested. But there is a farm, and it makes me a lot easier to get it locally when available," he adds.
To find good cheese he also went to Francois Draird's cheese cave in Dhulikhel and says he was left in awe at how well the French national has done to make such a good cheese. "His cheese is the best and we're quite fortunate that we can get world class cheese here in Nepal itself."
Future plans
After Mustang and Chitlang, his plans for the New Year include riding to an artisan cheese farm in Solukhumbu owned by a friend he met at Genesis. After that, he plans to visit places like Manang, Jiri and Ramechap to see what items he can locally source from there.
Apart from the food he also wants to showcase Nepal's diverse natural beauty that differs from place to place.
He also tries to plant some herbs himself in a small garden behind the café where he uses compost from the vegetable waste from the restaurant.
In the future wants to open a fine dining restaurant that specialises Nepali cuisines.
"Most of our food is disappearing as we hardly see people eat them now. Foreign cuisines are taking over Nepal and I want to make sure Nepali food doesn't become extinct."
In order to do that he has to work harder than before. He is heading in the right direction because a passionate chef like him might just be what Nepal needs. Having studied and worked in Australia, he is now applying what he learned there over the years.
In an age where most motorcyclists are treated as hooligans in our society, there are some who are trying to break the stereotype. "I don't want to prove anything because I'm still learning," he adds "Maybe in a few years time I can look back and be really proud of my work."
Photos: Genesis Cafe