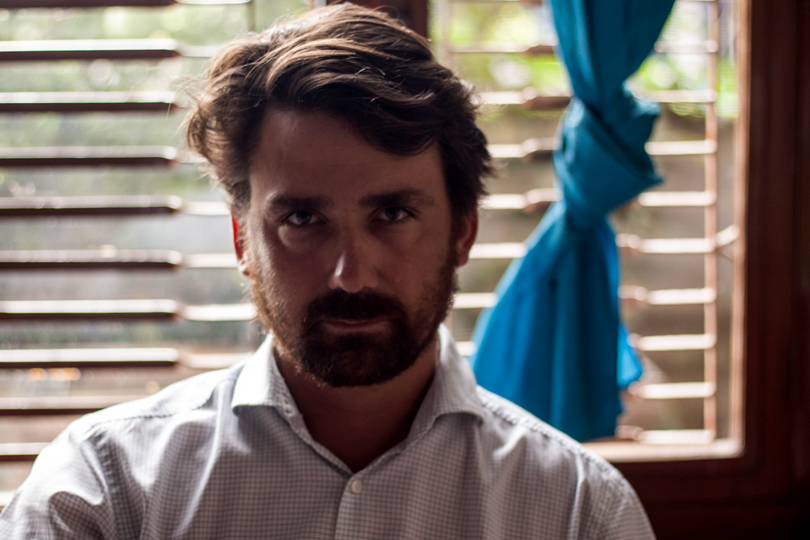 If you are from outside Kathmandu and happen to meet Francois Driard, he may surprise you with his questions. "Where are you from?" he shall ask and most probably, you will name your district. "Tell me exactly which place in the district," he will ask you further.
Once you give him the exact name, he shall want to connect it to the district headquarters and comment in Nepali with his French accent: "Tala, dherai tala rechha!" (Or "mathi" or some other direction.)
This 39-year-old Frenchman has been farming in Nepal for last 10 years. In the past 20 years, he has visited dozens of districts in Nepal from Ilam of east to Jajarkot in the west. "But, not enough," he succinctly concludes the introductory conversation.
Working with farmers at the grassroots and simultaneously dealing with top agriculture and trade officials of the country, Driard has a comprehensive vision on opportunities and challenges of agro business in Nepal.
—
'The numbers are alarming'
Driard collects newspaper clippings about agriculture business in Nepal at his Kathmandu office. While some stories excite him, others are really alarming.
"Nepal imported animals worth Rs 2 billion for meat in past 10 months," he reads a headline and takes out his pocket calculator. "With Rs 2 billion, you can buy two lakh (200,000) khasis (goats) if a khasi costs Rs 10,000 on average. If a farmer can keep 50 goats at his farm, two lakh khasis can change the life of 4,000 farmers."
"What's this," the farmer's face turns really furious as he points at the headline again.
"Can't we do it in Nepal? Don't you see any problem in sending such a huge sum of money out of the country when you already have so many farmers raising animals in Nepal?"
As a lifelong meat-lover, Driard sees a lot of opportunities in animal farming in Nepal. "We [Nepal] have an agreement with India which allows us to export high-quality animal-sourced food, including meats and dairy products, without paying any tax. If India has to import similar products from Italy or any European country, it has to pay as much as 40 per cent tax," he says, "We have a privileged access to the market. We have to capitalise on it."
—
Scope for growth
Driard is involved in producing cheese in Nepal. He collects milk from various districts including Kavre and Ramechhap and exports cheese to the international market. Most of the big hotels and restaurants of Kathmandu as well as international airlines operating flights from the city are clients of Himalayan French Cheese.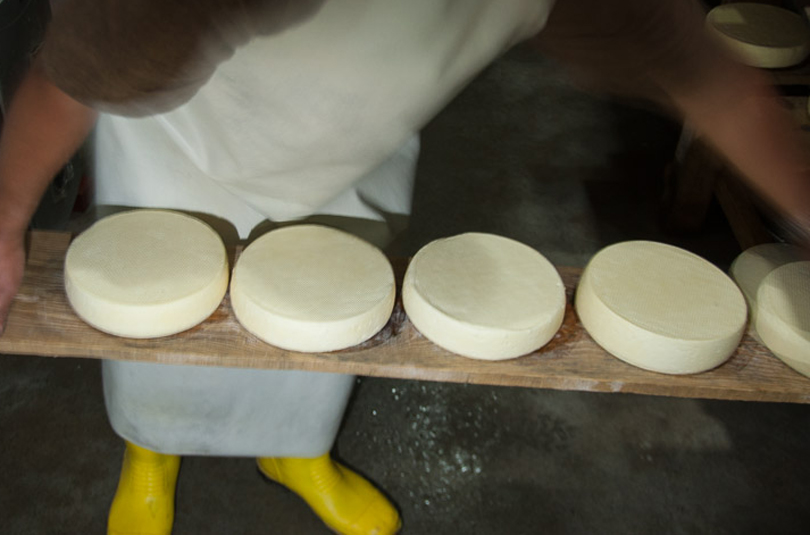 While selling cheese, he has sensed that the agro business environment has gone through positive changes in past few years.
"Ten years ago, you had just two options for cheese in Nepal: either low-quality cheap DDC cheeses or very high-priced cheeses made for export which a local could never imagine to buy and consume," he remembers, "But today, there are many varieties in between, and we can sell different tastes and choices to the international market."
"From Dubai to Tokyo, from Beijing to Singapore, we can expand our market," he says, "It is not just tea or coffee that Nepal can sell to other countries. We can export vegetables. I can see the international market growing for organic veggies."
"It is an undisputed fact that chemicals used in vegetable production are harmful to human health. They are more harmful to children of the growing age. Gradually, this consciousness is growing in people and they are now attracted towards organic farming."
Driard knows some farmers in Nepal who have already begun exporting organic vegetables to countries such as Japan and Singapore.
—
'Agriculture is a better option than foreign employment'
There are many people in Nepal who have begun farming after returning home from abroad. Driad thinks it a right choice.
"Many of them are successful in the market though sometimes they fail to rightly analyse more prospective opportunities available in front of them," he says. "Despite all problems, dairy farming in Nepal is better than sweating it out in Qatar or Malaysia."
He therefore suggests that the youth realise potentials of the business and invest their energy and money in it. "Of course it is difficult to make the money you want by earning a monthly salary of 10 or 20 or 30 thousand rupees. Enterprise is a must if you want to earn more."
"It is easier when the overall environment in Nepal is improving. It is just not only Kulman Ghising or his electricity; Nepal has undergone positive changes in every aspect in past few years."
—
The red tape trouble
But again, the 'tourist farmer' thinks the government itself is the biggest challenge for exporting Nepali agro products.
"We need a strong government," he says, adding the government policy should aim stopping import of fruits, vegetables and other agricultural products, "because we already have many things here."
He finds administrative procedures set for operation of agricultural business quite lengthy or at least not well-facilitated by the staff. "It took me one year to get a phyto-sanitary certificate for my cheese from the veterinary department [Department of Livestock Services]," he says, adding he could not certify the quality of his products at the Kathmandu-based food lab.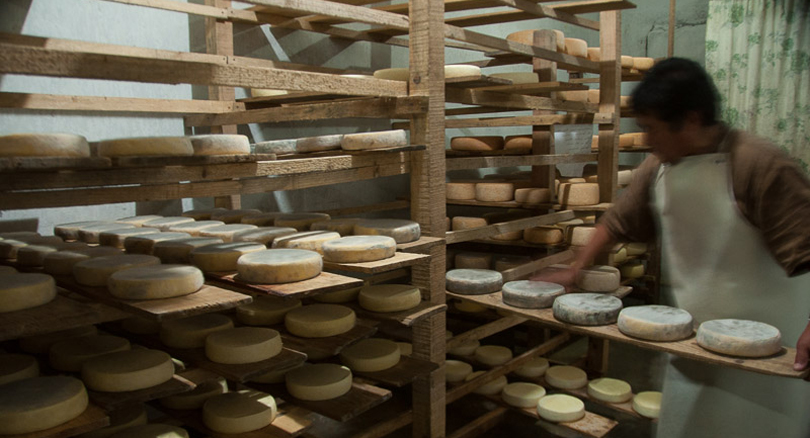 "The Central Food Laboratory at the Department of Food Technology and Quality Control has not sufficient equipment for international standard tests," he says, "Whereas equipment for microbial test are okay here, the ones for biochemical test are not functioning properly."
Another problem is unavailability of transportation to supply our goods to the international market. "While it is expensive to send products in a small quantity via flights," he says, "You must need direct flights to send them in bulk."
"Therefore, Nepal should primarily target the cities and countries to which we already have direct flights," he suggests, "The government and the private sector should work together and talk to their governments to expand our market there."
—
'Not enough' again
Despite all these problems, Driard is optimistic that Nepal's agriculture sector will improve in the years to come.
"Within next five years, Nepal is going to gain a lot from farming. The overall landscape is changing very quickly. The demand for food is also constantly changing and it allows investors and entrepreneurs to explore new business opportunities."
Driad loves to introduce himself as a foodie and stresses using the passion for foods as a means to generate money. "Food is such a passion that opens up new ways to make money. There will be enough business opportunities for everybody interested," he says, expressing his discontent over some Nepali entrepreneurs that he met who wanted to keep their business ideas secret from competitors.
"There are a lot of opportunities in agriculture and agro-processing in Nepal," he says, "Nepal has a very good image in the international community as the birthplace of Buddha and the home to Mount Everest. The country should reap its benefits."
"Won't it be interesting to sell our cheese as the one made at the foothills of Mount Everest or vegetables from the land of Buddha?"
"But not enough yet," he says, "Everything is left to be done here."