Streaming games was not considered to be a career option in Nepal until a few years back. However, in recent years, thanks to increasing internet penetration, it has gained a massive following and people are enjoying streaming it and earning handsome amounts from it. Many Nepali streamers have turned it into a career.
Streaming online games have never reached this level before.  The number of people joining the stream and their excitement says it all. Nepali streamers like 4K Gaming Nepal, Ghanta Gaming, and 2B Gamer have amassed a large audience just by streaming their videos. In addition, they are earning a good income.
Whether you intend to stream a game for fun or as a career option in Nepal, you need to know about the game that you really enjoy. This way, you can make it an enjoyable experience.
So, here are the 11 best games every Nepali streamer should try in 2022.
1. PlayerUnknown's Battlegrounds (PUBG)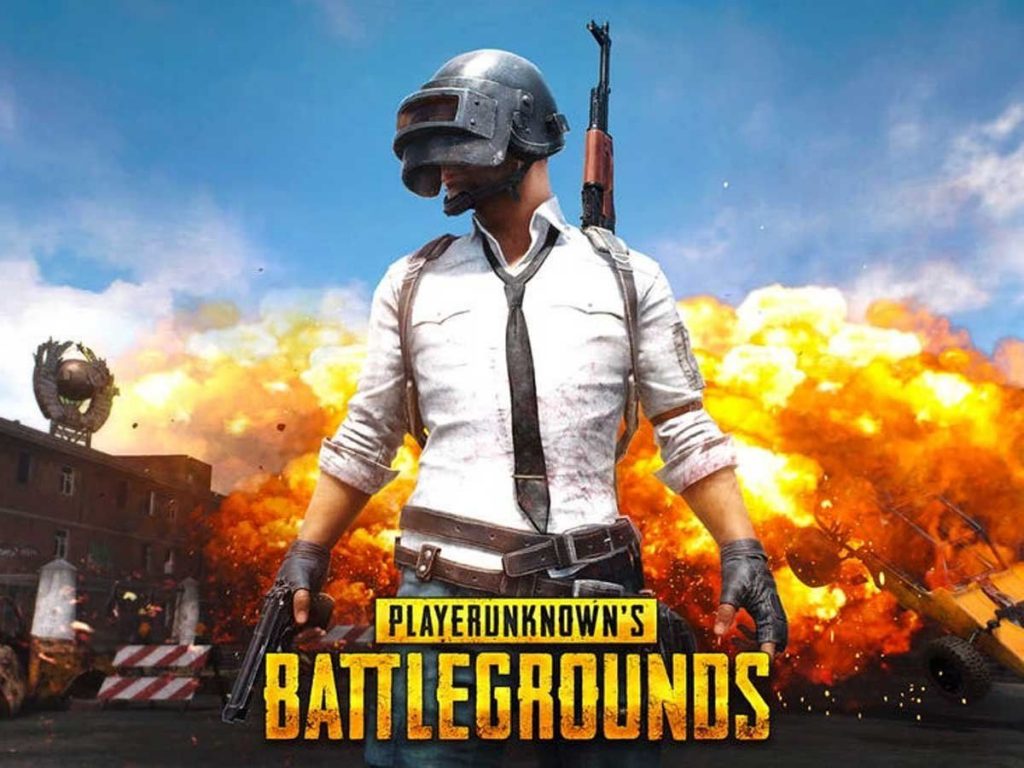 This game does not need an introduction. You are familiar with it. There are a lot of streamers who make a lot of money streaming this game. So what is holding you back from streaming this game as a Nepali streamer?
You can easily download and play PUBG on your PC or mobile phone.
But, for those who do not know, PUBG is a battle royale game developed by PUBG Corporation, now known as PUBG Studios. PUBG is a multiplayer battle game where hundreds of players compete against one another in a battle royale. You can play the game solo, duo, or in a small group of four people.
The players must collect weapons and ammunition to kill the enemies and revive their teammates if necessary.
The player or team who stays alive to the end of the match wins the match and receives chicken dinner.
The graphics and visuals are astounding, which makes the game even more enjoyable.
It is being streamed by several popular Nepali streamers, such as 4k Gaming Nepal, SK49, and Mr.Hyozu.
2. Minecraft

It is no secret that Minecraft is one of the world's most played and streamed games in 2022 as well. It shall remains the same for Nepali streamers too.
For those of you who are not familiar, Minecraft is a video game in which players build and destroy various kinds of blocks in three-dimensional worlds.
As of right now, it has 140 million active users.
The best part of the game is that it allows players to play the game however they choose as there are no specific goals to achieve.
The game consists of 3D objects representing various materials such as stone, lava, water, etc. The core gameplay involves picking up and placing these objects.
Players can create individually or in teams, and even when working alone, Minecraft allows for conversation among other players online.
Minecraft has five game modes: survival mode, creative mode, hardcore mode, spectator mode, and adventure mode. Survival and creative modes are the most popular modes.
To begin a new world, players must choose one out of these five modes, as well as the difficulty level. Start at a peaceful level if you are a beginner or a new streamer, but if you are experienced, increase the difficulty level accordingly.
Gaming YouTubers like Mr beast and others stream Minecraft on their channels and people enjoy watching them.
If you have not played Minecraft yet, you are missing out on a lot of fun.
Minecraft can be played on your web browser for free at classic.minecraft.net, without the need to download or install anything, but you can also get the paid version of this game.
3. Garena Free fire
Developed by 111dots Studio, Garena Free Fire is one of the most popular games amongst the streamers and especially the young folks.
In 2019, it was the most downloaded battle royale game. It allows players to share their gameplay and showcase their shooting skills with the world.
Battle royale matches consist of up to 50 players who parachute into an island to search for weapons and ammunition. Players can choose where to start while taking weapons and supplies to extend battery life. Upon landing from the parachute, players must go find weapons and medical equipment. Over time, the map shrinks in size, forcing players to engage each other in tighter areas. It ends with the last player standing or the last team standing.
Nepali streamers can download Free Fire from the Google Play Store or App Store.
In the near future, this game is bound to become more popular, so what is stopping you from giving it a try?
4. Grand Theft Auto V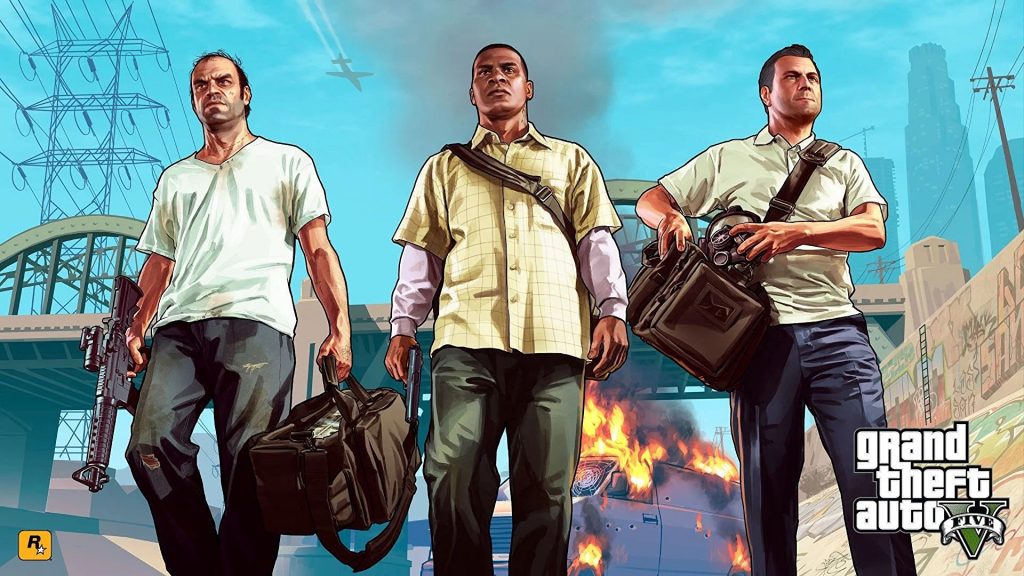 It gives me goosebumps to remember the times when I used to play GTA for hours with my friends at a local cyber cafe. Those were the days. But, to this day, the popularity and love for the game remain strong.
Grand Theft Auto Vice City is an action-adventure game that is one of the top-selling video games of all time. It was developed by Rockstar North.
Despite having been released in 2013, the most recent upgrade and a pretty good multiplayer have helped it gain popularity. The streamer became even more enamoured with the game.
Throughout the game, players complete different missions, which are really enjoyable to watch. However, you can also opt out of the mission and roam freely in the open world.
Its diversity is what makes GTA Vice City stand out from other games. GTA V allows you to make a variety of videos, unlike other games.
Some streamers stream videos of themselves completing missions, while others like to entertain the viewers.
It is entertaining to watch famous streamers like BIKI ROASTER and Mr. Junior stream this game. So it is high time Nepali streamers followed suit.
5. Fortnite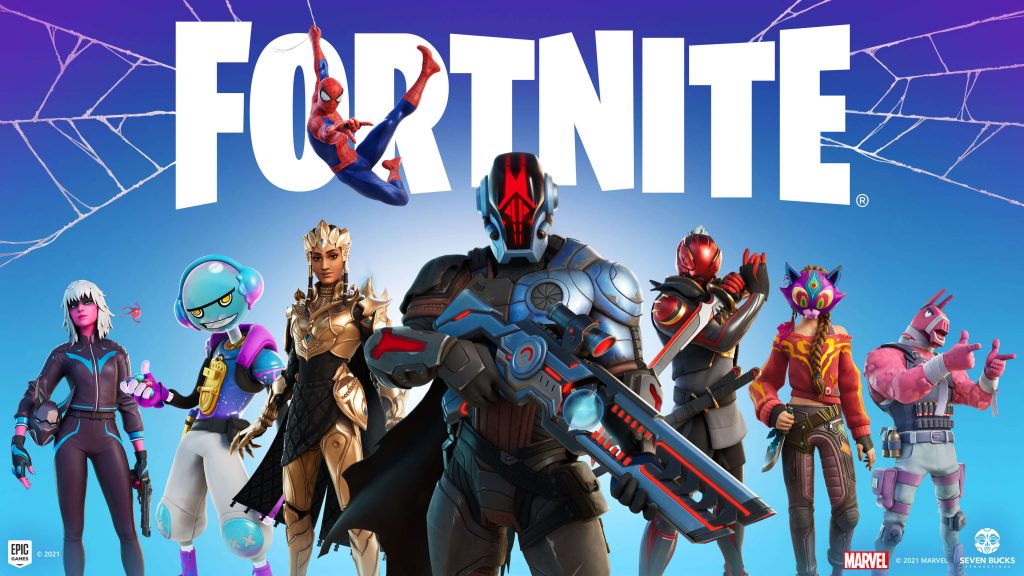 Fortnite is a battle royale game developed by Epic Games. This is one of the most popular games to stream right now.
In 2022, Fortnite is the most popular battle royale game with more than 80 million monthly active users, and apparently, many of them are Nepali streamers. Thanks to streamers like Ninja and Myth, the popularity of this game is growing day by day.
It is a free multiplayer game where you can enjoy battle royale gameplay.
This game was first popular among younger generations, but now people of all ages play it.
Up to 100 players can participate in this free last man standing game. You can play Fortnite on multiple platforms, including PC, PlayStation 4, Xbox One, Nintendo Switch, Android, and iOS devices.
In addition to YouTube, Fortnite also has a large following on other streaming platforms such as Twitch, Facebook, BIGO LIVE, etc.
Dear Nepali streamers, take advantage of one of these platforms and start streaming.
6. Dota 2
Developed by Valve, Dota 2 is a multiplayer online video game. It is also one of the most streamed games in the world. It is a sequel to DotA.
Dota 2 is played between two teams of five players, each occupying and defending their base. Each player controls a powerful character called a Hero.
As of right now, there are 121 hero characters and you can choose the one that suits your playstyle and unique abilities.
During player vs player combat, you must collect experience points and items for your heroes in order to defeat the opposing team's heroes.
A team is deemed a winner if they destroy the other team's Ancient.
The competitive nature of Dota 2 is another reason for its popularity. Every year, there are many tournaments with substantial prizes, often topping 1 million US dollars.
7. Counter-Strike: Global Offensive
Counterstrike is a classic game that streamers enjoy playing on various platforms. Developed by Hidden Path Entertainment and Valve, Counter-Strike: Global Offensive is a first-person shooter video game.
It is the fourth game in the counter-strike series which was released back in 2012.
The game consists of two teams competing against each other to win. They are:
The Terrorist
Counter-Terrorist
There are nine official game modes, each with distinct features. In most game modes, the Terrorists plant a bomb while the Counter-Terrorists try to stop them, or the Counter-Terrorists try to rescue hostages the Terrorists have captured.
It is still popular among Nepali streamers as in the global gaming community, and you should stream it too. The best thing about the game is that it is free to download and play. Have fun!
8. League of Legends (LoL)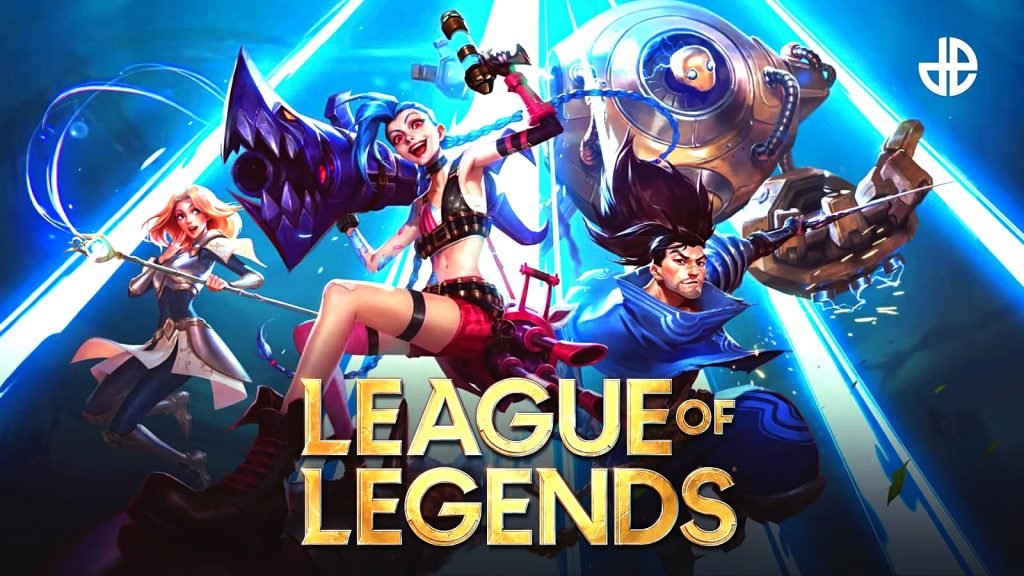 League of Legends is the most popular MOBA game in 2022. It is a multiplayer battle arena game developed by Riot Games. There are over 180 million active players.
League of Legends is another best game every Nepali streamer should try in 2022. It has been free to play since 2009.
In this game, you control a character named Champion, who has a different style of play. You need to push your way into the enemy base and destroy their Nexus.
This game is similar to Dota 2. However, League of Legends tends to have a younger and bigger audience than Dota 2.
The game is available for Windows and macOS.
It is also popular with professional gamers and has an active competition scene. LoL's immense fan base ensures streamers have a guaranteed audience.
9. Among Us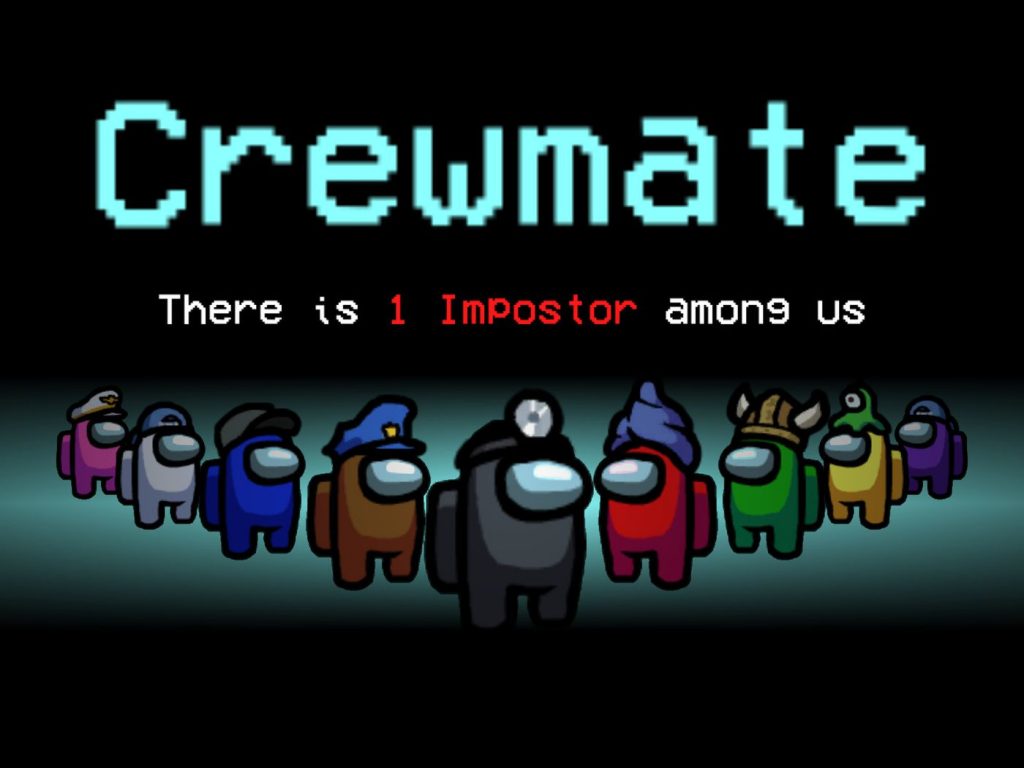 Among Us is a social deduction game developed by Innersloth. Despite being around since 2018, the game sprang to popularity in the US during the summer of 2020 thanks to Twitch streamer Chance 'Sodapoppin' Morris's live streams. It means the game is yet to get popular among Nepali streamers.
The game has a maximum of 15 players at a time. Three players are chosen as imposters, and the rest are crewmates. A constant search for the imposter makes this game even more exciting.
If the imposter kills all the crew members or sabotages the system on the map, they can win the game. Likewise, the crew members can win in two ways – if they can identify all the imposters or complete the task.
It is one of the best games every Nepali streamer should try in 2022.
10. Dread Hunger
If you like survival games with a strong climax and horror element, Dread Hunger is your alley. You are dropped into a world full of survival and betrayal while exploring the Arctic in a ship.
To get the ship moving, the eight players must collect food, fuel, and other materials from the harsh tundra.
The materials must be collected by leaving the ship. Therefore, you must watch out for wildlife and other creatures that may attack you.
In the brutal and unforgiving Canadian Arctic, you have built fires to stay warm, fend off wolves and other predators, and hunt for food to survive.
Dread Hunger is a great mixture of Among Us, Subnautica, and Sea of Thieves. It has not been exposed much among Nepali streamers either, so it could be a great way to get more eyes on your content and build up your community.
11. Nba 2K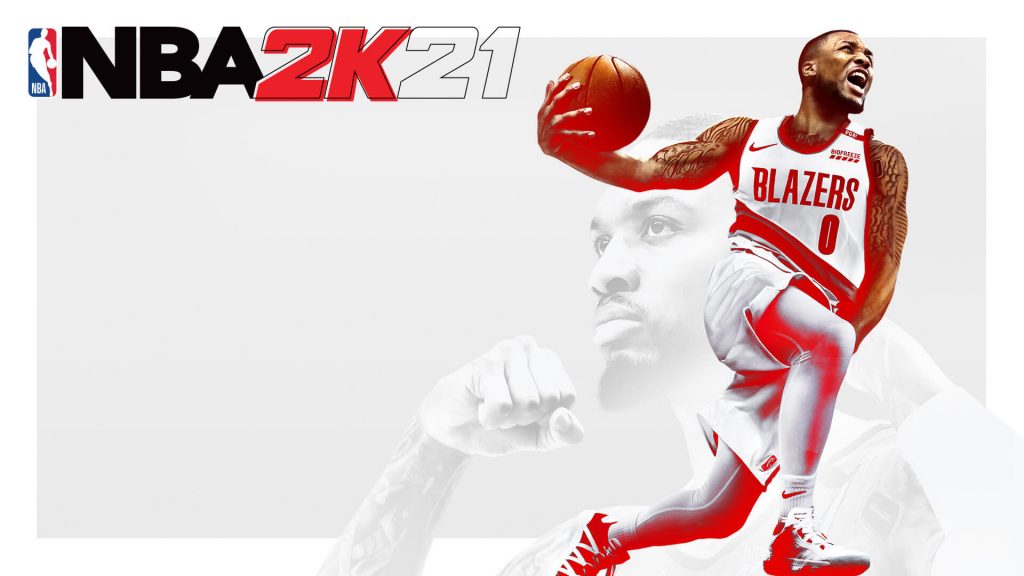 If you love sports and shoot some balls in the ring, then NBA 2k might be worth your time. This game has top-notch graphics and visuals that every streamer and viewer would enjoy.
NBA 2K is a series of basketball video games developed by Visual Concepts and released every year since 1999. The game and its graphics get better and better every year. You feel like you are playing with actual NBA players.
Furthermore, as a Nepali streamer, you can also interact with the global audience as it has a huge fan following all over the world.
Conclusion
Here are the best games every Nepali streamer shall try in 2022. You can stream it for fun or you can make it your career.
Remember that not all of these games are free, so Nepali streamers may have to pay for some of them. Decide for yourself if it is worth paying the dollar or not. Always buy from authorised sites. Many scammers are out there looking for easy money.
In addition, these games are highly addictive, so you should not stream them all the time. Everything has its limits, so do games.
You should also take care of your physical and mental health. Do not become too obsessed with it.
Dear Nepali streamer, what game are you going to stream? Is there any other game we should have included on the list? Let us know below.