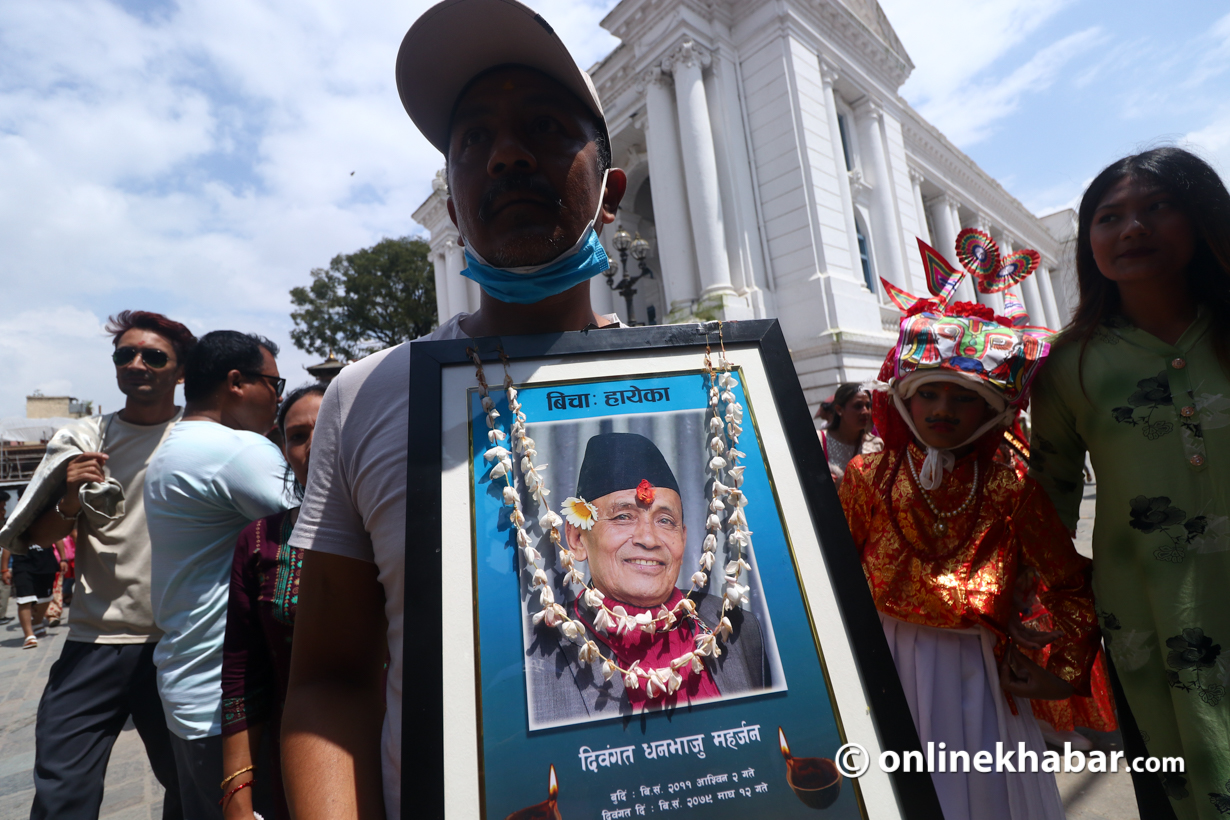 Kathmandu, September 1
The Newa community is celebrating Gai Jatra today at the Basantpur Durbar Square area of Kathmandu. This yearly event holds deep cultural and religious importance, paying homage to those who have passed away within the last year.
There is a tradition where people representing cows and even cows are paraded around the streets in the memory of their deceased relatives. Likewise, there is a custom to donate food items such as fruits, bread, grain, milk, curd, etc to those who walk in the procession as cows.
According to religious belief, the dead relative's soul will get to cross the mythical river Baitarani with the help of a cow, if the deceased family members participate in the procession.
Historically, King Pratap Malla founded Gai Jatra, initially to console his grieving queen. He aimed to demonstrate that she was not alone in her sorrow. However, this did not help the queen. Hence, he ordered the public to show satirical and humorous acts in the procession.
The Gai Jatra procession still passes by the historic Rajprasad (Royal Palace) in the Hanumandhoka Durbar Square area. Although Gai Jatra is celebrated in different cities of the country, the Gai Jatra celebrated in the Valley has its unique charm.