All major Nepali and English broadsheet dailies published from Kathmandu on Tuesday have given priority to different issues from various spheres. The government is all set to implement new civil and criminal codes from coming Friday, and various sections of life have protested various provisions of the new laws. On Monday, the umbrella organisation of Nepali medical doctors, Nepal Medical Association, has warned of stopping their works as the criminal code has proposed strong action against doctors if they are found to be involved in negligence during treatment of patients.
On the other hand, the government is under fire for increasing tax rates. At the same time, provincial and local governments have also begun collecting taxes under various headings. Newspapers have also covered this issue with priority.
Meanwhile, the incident in which a trade union leader beat an undersecretary of the Ministry of Federal Affairs and General Administration has also been featured on the front pages of many newspapers today.
Important
Doctors warn of stopping work if law is not corrected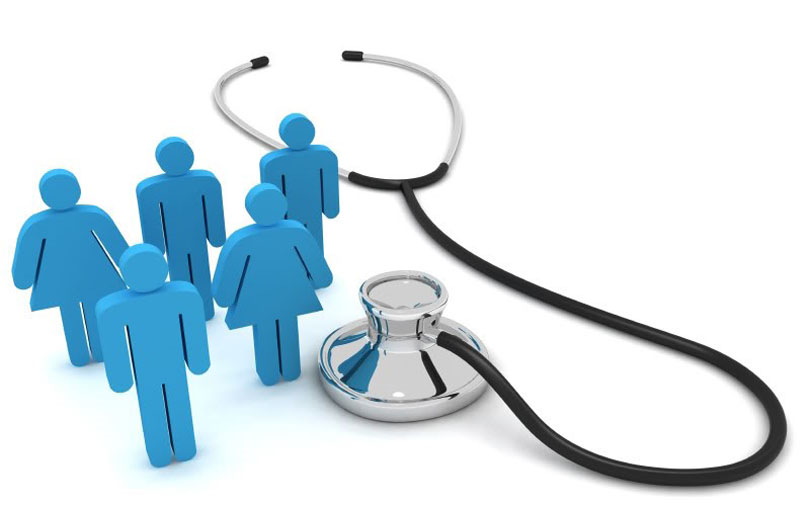 A provision of the new criminal code has that doctors were three to five year in prison besides a hefty fine if a patient dies because of their negligence. Nepal Medical Association, the umbrella organisation of Nepali medical doctors, has warned of stopping their works protesting the provision which according to them has categorised doctors as criminals, according to newspaper reports.
"Doctors always try to save lives. If we are accused of killing patients, we have no option but to refer them elsewhere even in emergency cases," the Association's senior vice president Dhundi Raj Paudel has been quoted in Republica.
Meanwhile, the government has proposed some amendments to the codes before they came into effect, according to Rajdhani lead story. Minister for Law, Justice and Parliamentary Affairs Bhanu Bhakta Dhakal has tabled the proposal in National Assembly seeking amendments.
Lawmakers concerned over exorbitant taxation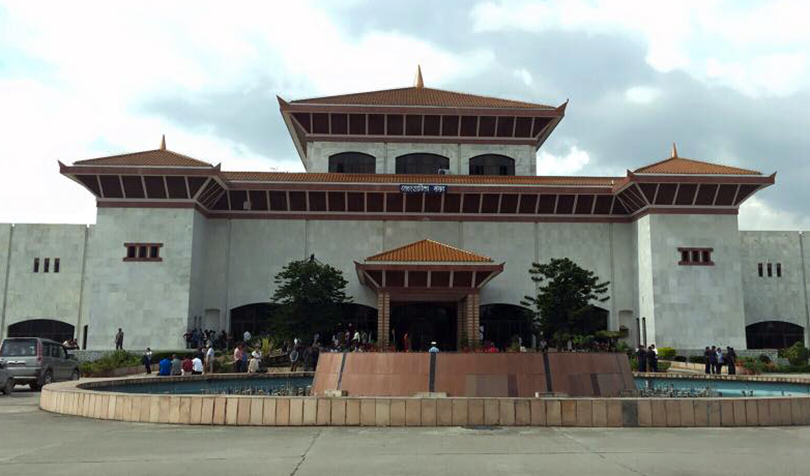 Lawmakers representing both ruling and opposition sides on Monday protested exorbitant taxation imposed by federal, provincial and local governments, according to newspaper reports.
The Kathmandu Post says the lawmakers have asked governments at all levels to come together in resolving the issue. They also warned that dissatisfaction among the public would cost federalism dear if the issue was not addressed on time.
Annapurna Post has published a two column story reporting that local governments have begun collecting taxes haphazardly and officials of the Ministry of Federal Affairs and General Administration have expressed concerns over them.
Meanwhile, local governments in Dadeldhura district of Province 7 have begun imposing taxes on trade of cattle and goats also, according to Kantipur anchor story.
Ignored
Province 7 Chief Minister fails to address complaints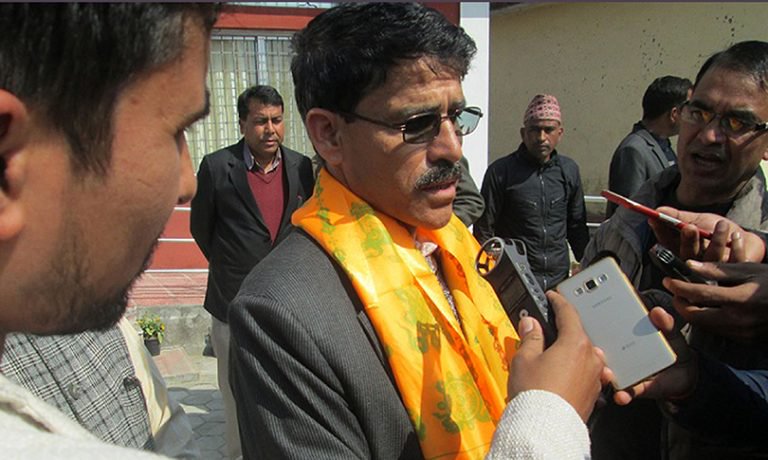 Three months ago, Province 7 Chief Minister Trilochan Bhatta established a 'Hello CM' programme in a bid to address public complaints against provincial government agencies. Accordingly, the programme registered total 135 complaints in past three months, but none of them has been addressed so far, according to a brief story in Naya Patrika.
NAC to rent six aircraft to private companies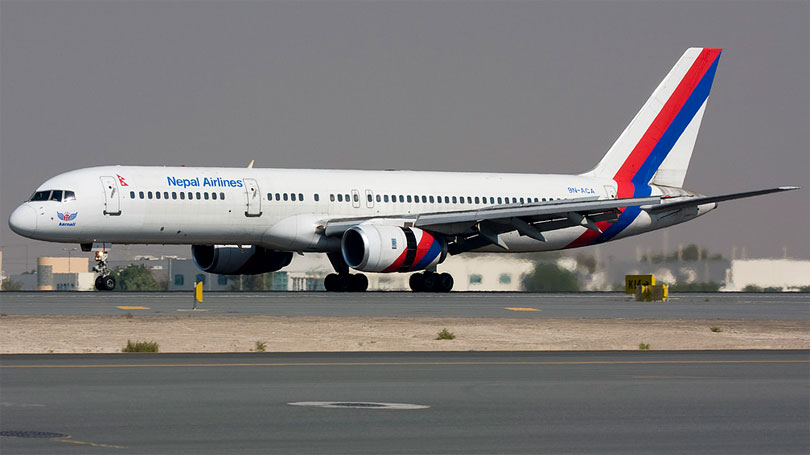 The national flag carrier Nepal Airlines Corporation is planning to let private companies operate six Chinese aircraft on rent as they have turned white elephants for the Corporation, according to Karobar.
Two of those aeroplanes were given to the Corporation as grant whereas it had bought four others in loan. They have not been functioning properly in past four years.
Rupee value lowest of all times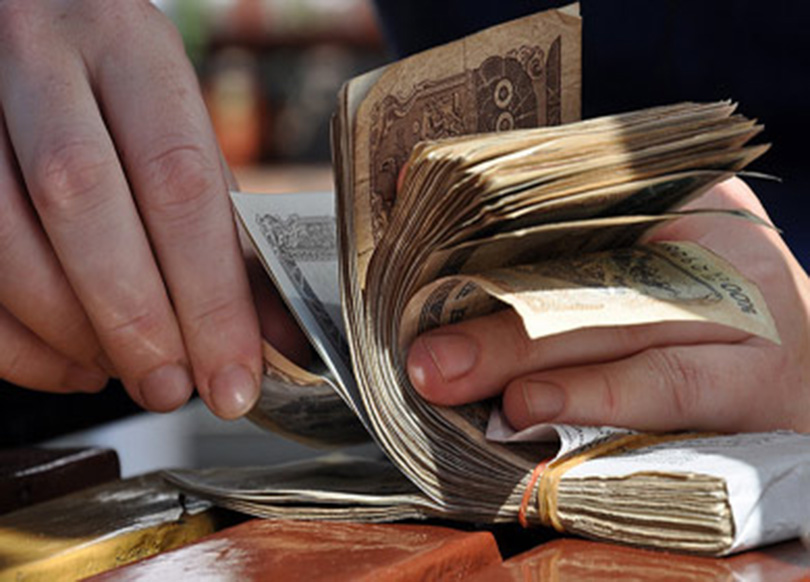 The Nepali rupee is being traded at the cheapest rate of all times these days, according to a four column story in The Himalayan Times.
Nepali rupee is pegged with the Indian currency and it has slid against the dollar as the Indian rupee has come under pressure, the report adds.
RJPN calls PM to withdraw cases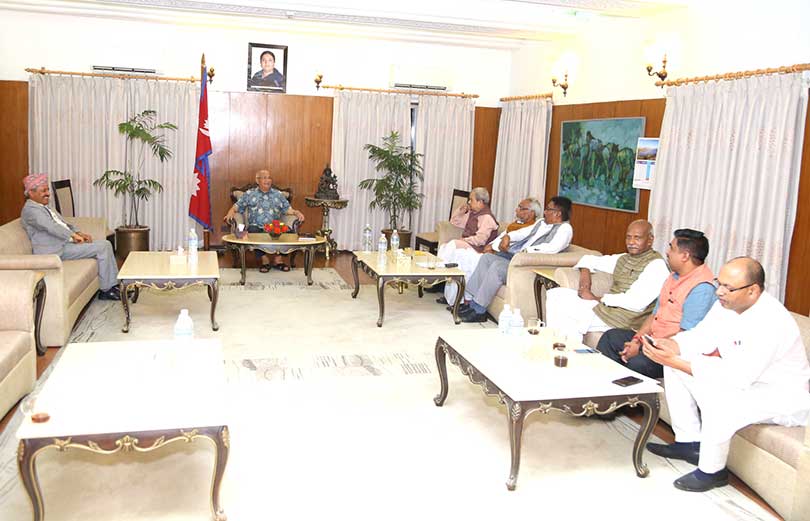 Leaders of the Rastriya Janata Party Nepal once again demanded that the current withdraw various cases filed against its leaders and cadres across the country claiming they were arrested during political protests, reports Republica.
Presidium members of the party held a meeting with Prime Minister KP Sharma Oli on Sunday evening and said they were facing difficult situation within the party as the court cases against their cadres were not withdrawn as promised.
Interesting
Made-in-Nepal robot serves guests at Kathmandu restaurant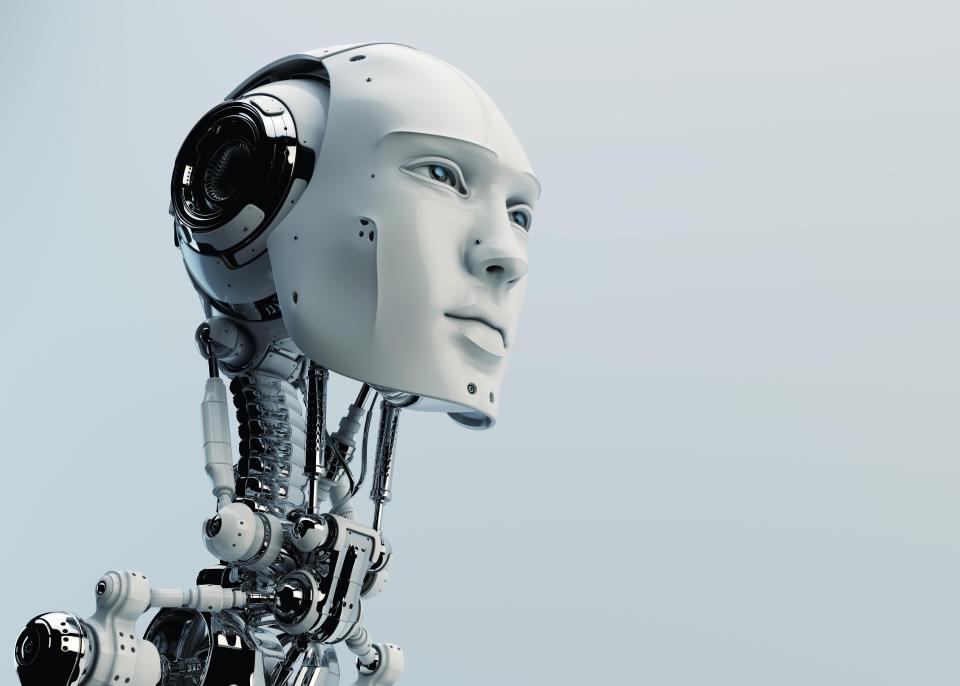 A four column box story in The Kathmandu Post reports that a restaurant in Darbarmarga of Kathmandu has used robots, made in Nepal, to serve their guests instead of human waiters.
The restaurant has employed five robots built by Paaila Technology, a company that specialises in robotics and AI technology.
Meanwhile, some other restaurants of the city have also used similar technologies, but they are not built in Nepal.