Major leaders from both ruling and opposition parties meeting to discuss how to take the transitional justice process forward has been covered by a few newspapers along with news of locals of Badarmude in Chitwan accusing NCP co-chair Pushpa Kamal Dahal of failing to fulfil his promises. Snow leopard sighting in Dolakha has also been featured by a few newspapers.
Here is a summary of important, ignored and interesting stories from the front pages of national broadsheets:
Important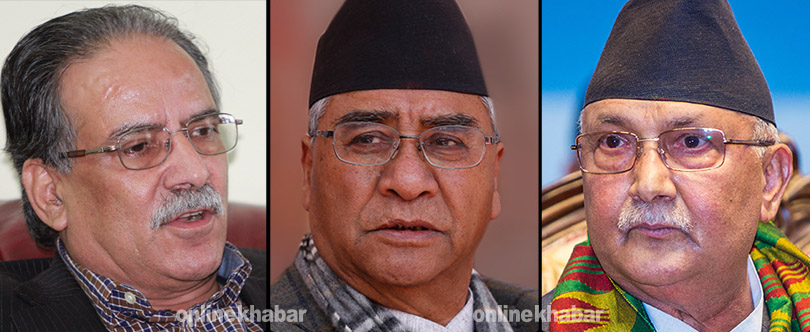 Leaders discuss unending TJ process
Republica reports that top leaders of major political parties have started consultations on how to settle Maoist conflict-era cases, as pressure mounts on them for delaying justice for conflict victims.
Chairmen duo of the ruling Nepal Communist Party KP Sharma Oli and Pushpa Kamal Dahal and main opposition Nepali Congress President Sher Bahadur Deuba assembled at the prime minister's official residence at Baluwatar and discussed possible modalities for wrapping up the much prolonged TJ process. The consultations were initiated a day after Australian Ambassador Pete Budd warned that Nepali leaders directly or indirectly involved in rights violations could face arrest while traveling to any foreign country including Australia if the TJ issues are not resolved in time.
Similarly, The Kathmandu Post reports that victims' groups have been meeting with political leaders to ensure that the Enforced Disappearances Inquiry, Truth and Reconciliation Commission Act-2014 is amended in line with the court's ruling and international practices at the ongoing session of the federal parliament.
Over the past week, the Conflict Victims' Common Platform, an umbrella body of victims' organisations, has met with at least four leaders from the two major political parties, asking them to conclude the transitional justice process in a transparent manner.
But, The Himalayan Times reports that 13 years after the end of Maoist insurgency, women and girls who suffered sexual violence at the hands of members of security agencies and Maoist combatants during the conflict are yet to get any relief, let alone justice. And this has happened mainly because victims of sexual violence have not yet been identified.
Former member of Truth and Reconciliation Commission Manchala Jha said that while the actual number of victims of sexual violence could be much higher, only 322 women and girls lodged complaints at the TRC, claiming to have been raped during the conflict. She added that fear of stigma could be the main reason behind victims' unwillingness to come forward with tales of sexual violence.
Badarmude locals still waiting for Dahal to fulfil his promises
Republica and The Kathmandu Post report that residents of Badarmude of Madi in Chitwan were still waiting for justice and compensation for the lives lost in the explosion carried out by Maoist forces 14 years ago, killing 42 people injuring many more.
At the time, Dahal had even signed an agreement with victims of what has come to be known as the 'Badarmude incident', promising compensation in the form of Rs 6 million to those who had lost family members, along with free treatment for the injured. The agreement also promised employment for victims' family members, education for the children of the deceased, and the building of a memorial park.
However, victims claim that all of Dahal's promises and agreements were fake and nothing had been done in the years gone by.
Snow leopard photographed in Dolakha
Kantipur and Nepal Samacharpatra report that officials of the Gaurishankhar Conservation Area have revealed photographs of a snow leopard, confirming the animal's presence in the forests of Dolakha. Snow leopards are on the endangered species list of the International Union for Conservation of Nature (IUCN).
The stills were captured on a camera trap installed at Lapchi Valley in Bigu Rural Municipality-1, which is inside the Gaurishankar Conservation Area, on November 11, 2018. The images show a snow leopard in midwalk with his head and upper body in the frame.
Ignored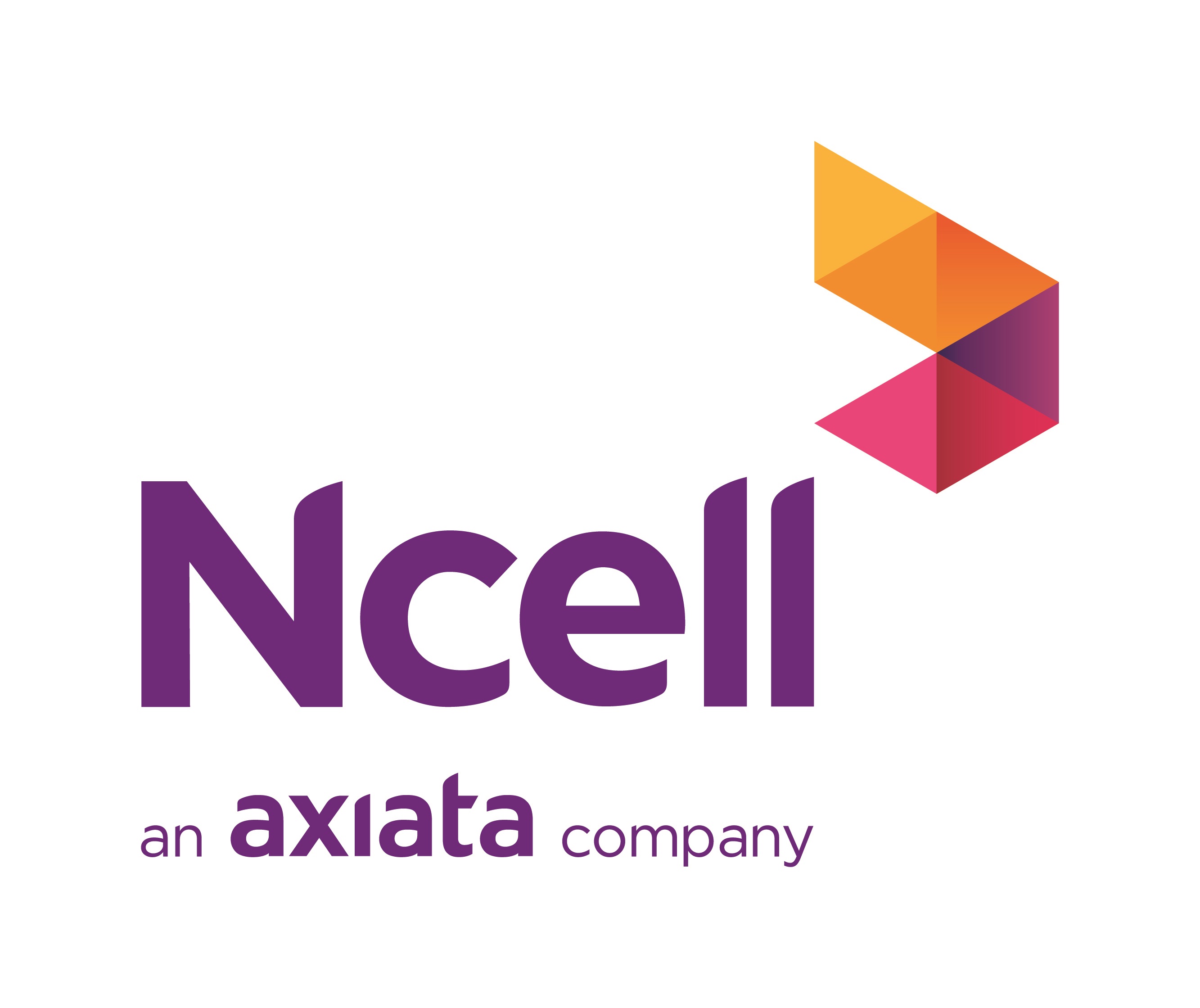 Final hearing on Ncell CGT begins
Republica reports that the Supreme Court on Tuesday began final hearings on the capital gains tax (CGT) for telecommunications company Ncell Pvt Ltd. A five-member full bench comprising Justices Tej Bahadur KC, Purusottam Bhandari, Dambar Bahadur Shahi, Sushmalata Mathema and Manoj Kumar Sharma began the hearings on whether or not to collect CGT from Ncell as determined by the Large Taxpayers Office (LTO).
Humla residents barred from entering China
The Kathmandu Post reports that the government is concerned after a sudden decision by the Chinese authorities to bar locals in Humla from entering Tibet. Over the past two weeks, Chinese authorities have sent back around 470 locals from the border, according to the District Administration Office in Simikot. But a government official posted in Humla said that around 2,500 Humla locals who had already obtained passes to enter Tibet had to suffer because of the Chinese decision.
Brokers rampant in fertiliser industry
Kantipur reports that farmers are having to pay up to Rs 50 for a bag of fertiliser which costs Rs 23. The actual cost of a bag of fertiliser is priced at Rs 14 by Agriculture Inputs Co. Ltd., Hetauda. However after going through various brokers and middlemen, a bag costs as much as Rs 50 only 60 km away from Hetauda. Famers say that even though they hear that the government has offered subsidised fee for a bag of fertilisers, they haven't received any grant till date.
Interesting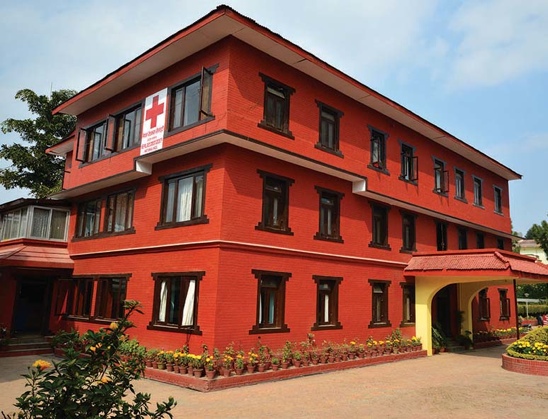 Thai Red Cross files complaint against Nepal Red Cross
Rajdhani reports that Thai Red Cross Society has filed a complaint against chairman of Nepal Red Cross Society Sanjeev Thapa for embezzling Rs 510 million. The complaint was filed via the Nepali Embassy in Thailand. The complaint has reached Kathmandu District Administration Office via the Ministry of Foreign Affairs. The DAO has started investigating the case.
Gezhouba pulls its hand from Budigandaki project
Annapurna Post reports that Chinese firm Gezhouba has pulled out from the Budigandaki project after the Nepal government failed to increase the cost of the project. Gezhouba had got the project without competition. The Chinese firm which has been 'out of contact' for the past four months however hasn't officially said that it was withdrawn from the project. Sources close to the project say that the deal between the Chinese firm and the government fell through because Energy Minister Barsha Man Pun refused to agree to increase project finances.
Bills which would make PM powerful lost in Parliament Secretariat
Nepal Samacharpatra reports that various bill which would make Prime Minister powerful have been lost in Parliament secretariat. The bills which have already been registered at the parliament secretariat is yet to be forwarded to Parliament. Bills like the National Security Council, Peace and Security, Public Service Commission and Nepal Media Council Bill is yet to reach the parliament.
---
Published on June 6th, Thursday, 2019 11:11 AM
---
Download Onlinekhabar App. Android click here & IOS click here . Keep in touch with us on Facebook, Twitter & YouTube.