Nepal Communist Party appointing the district and department in-charges on Sunday has made it to the front pages of all major broadsheets. Liaison officers preparing reports without even going to Everest Base Camp has also been featured in a few newspapers.
Here is a summary of important, ignored and interesting stories published on front pages of Kathmandu broadsheet dailies, on Monday.
Important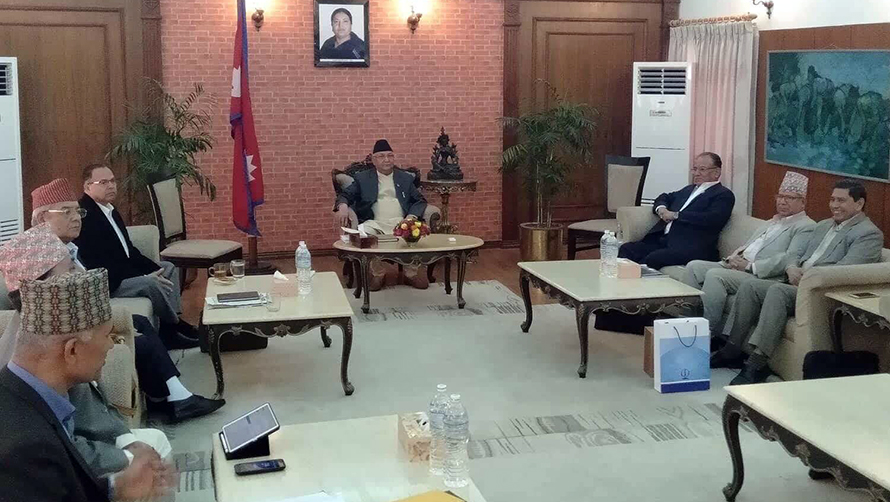 NCP appoints district and departmental in-charges
Annapurna Post, Gorkhapatra, Nepal Samacharpatra and Nagarik report that the Nepal Communist Party (NCP) has sorted out its leadership dispute over some key departments. As per the understanding, NCP senior leader Madhav Kumar Nepal and Bamdev Gautam will head the international department and the organisation department respectively, while Jhala Nath Khanal is likely to head the policy and foundation department.
Sources said that Subas Nembang is likely to lead the party's parliamentary department. Chairmen KP Oli and Pushpa Kamal Dahal and General Secretary Bishnu Paudel have agreed not to take responsibility of any department. The Maoist faction will head 14 out of 32 departments including the publicity and finance departments.
Following rounds of meeting, the party on Sunday unveiled the final list of the party's in-charges for all district chapters. The list includes several high-profile faces including Information Minister Gokul Baskota (Kavre), Land Management Minister Padma Aryal (Syangja) and Karnali Province Chief Minister Mahendra Bahadur Shahi (Kalikot). Similarly, other notable names are federal MP Birodh Khatiwada and former Foreign Minister Mahendra Pandey.
Similarly, Kantipur reports that there are still some disputes over the schooling department, the publicity department and the finance department, considered among other coveted departments in the party. NPC secretariat member Ishwar Pokharel and Narayan Kaji Shrestha have expressed their interest for the schooling department. But leadership is also under pressure to give the department to someone from outside the nine-member secretariat. Some frontrunners for the department include Bhim Rawal and Ghanashyam Bhusal.
Liaison officers pocketed millions of rupees without even going to Everest Base Camp

Nagarik and Republica report that only 22 out of 37 Liaison Officers deployed for this season had reached the Everest Base Camp (EBC). Out of the 37 liaison officers, 13 officers had submitted their report without even going to the base camp. Many of the officers in question were mainly government officials who are well connected to the country's power centres. According to the details submitted to Prime Minister Oli, who leads the Tourism Ministry as well after the death of then tourism minister Rabindra Adhikari in February, Tourism Ministry's section officers Lekh Paneru, Bina Shrestha, Santosh Moktan, Humnath Pandey, Laxmi Sharma, Gopal Bhandari and Bishwa Bandhu Regmi have been found producing reports without reaching the Base Camp and they received full payment for the assignments. It has been revealed that Punya Prasad Dhakal, section officer at the Home Ministry, CIAA's Tirtharaj Chapagain and Kamal Prasad Mishra, Tourism Ministry's legal officer Chandra Prasad Adhikari, President's Office undersecretary Prahlad Pudasaini and Rajendra Kumar Shrestha of Solukhumbu, pocketed allowances without even reaching the base camp.
Ignored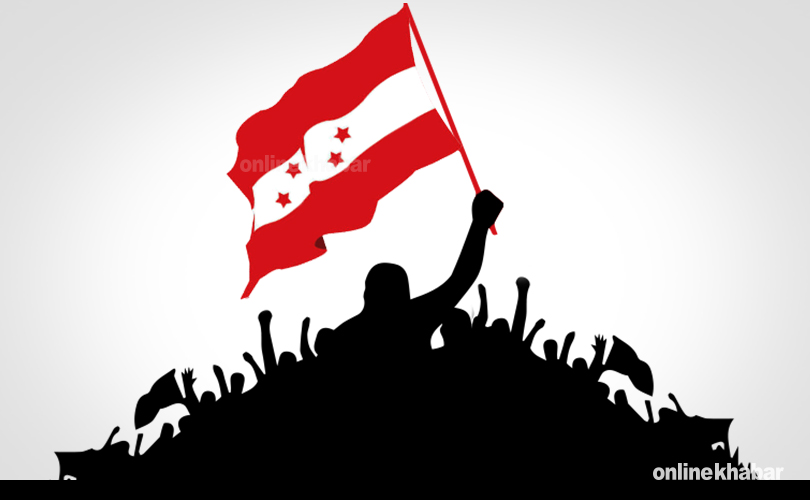 NC new party policy criticised by own members
The Kathmandu Post reports that Nepali Congress has proposed restrictive and controlled provisions in the name of discipline and code of conduct. Article 27 of the proposed new party regulation on discipline and code of conduct bars the party leaders from any statement, posts or publication "that would harm the reputation of the party, its principle and ideology." The new provisions, believed to have been introduced at the behest of party President Sher Bahadur Deuba, have not gone down well with many leaders, who say the restrictive measures are unbecoming of a party that prides in being the torchbearer of democratic values.
Nepalis duped in Thailand again
The Himalayan Times reports that a Thailand-based Nepali group led by Socialist Party-Nepal central committee member Sunil Khadka, which recently duped 10 Nepali students on the pretext of providing hotel management training in Bangkok, has swindled at least four other students by providing false promises of training and internship in a glitzy setting in the Thai capital.
These four students were taken to Bangkok in March by Bag Bazaar-based Kirtipur Broad Studies, which is owned by Sunil's brother Ramesh Khadka. The four students were supposed to undergo eight-month training at Bangkok-based International Hotel and Airline Business School, operated by Khadka, who is its managing director, Sujan Basnet, who is its director, and Siriwuth Wuthisuwanwat, a Thai national who is its president. Each of them had paid over USD 3,500 (approximately Rs 400,000) for the course. But two of them returned to Nepal on June 5 and the other two returned on June 12 after they could not cope with subpar living conditions.
Foreign companies take away Rs 28 billion from Nepal
Rajdhani reports that 26 foreign companies operating in Nepal have taken over Rs 28 billion from the country in the last fiscal year. The amount being taking out of the country ranged from Rs 500,000 to Rs 12 billion.  According to Nepal Rastra Bank, the company which took out the most amount from Nepal is Ncell Pvt Ltd followed by Surya Nepal and IETC limited.
Interesting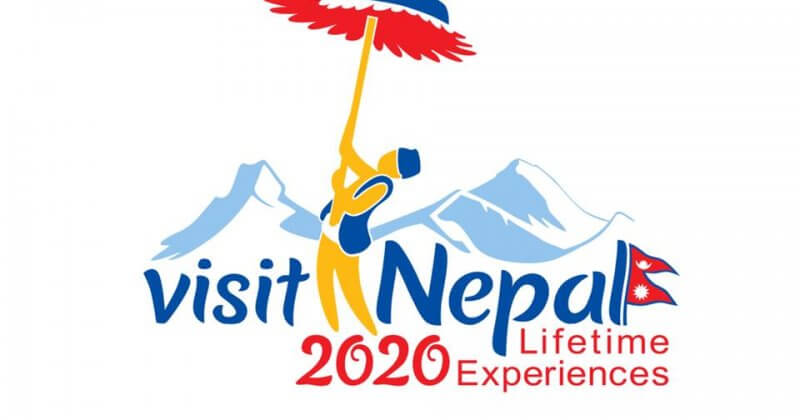 Visit Nepal Secretariat asks for more money
Arthik Abhiyan and Karobar report that the Visit Nepal 2020 Secretariat has asked the government for a further Rs 500 million for promotion of Visit Nepal Year 2020. The government had set aside Rs 200 million for the same but the president of the secretariat Suraj Vaidya said that the amount was not enough to promote Nepal.
Arrest of Chand cadres raises fear of conflict
The Kathmandu Post reports that as the government goes all out to crack down on Netra Bikram Chand-led outfit, concerns grow over the escalation of conflict between the splinter group and the government. Security analysts say there is no alternative to dialogue and both parties should engage in talks. However, security personnel on Saturday midnight detained Maila Lama, the Kathmandu Valley in-charge of the Chand party, from Kandaghari, east of Kathmandu. Security analysts say the government, as the guardian, should pull out all the stops to create an environment conducive for talks with the Chand outfit rather than going on an arrest spree. They say that the government appears non-committal to talks with Chand.