Major Nepali and English broadsheet dailies published from Kathmandu on Monday have given priority to a host of issues from political, sociocultural and economic spheres.
Ncell being asked to pay the capital gains tax it owes the government has received considerable attention along with the news that three separate cases related to the company are still pending in the Supreme Court. Provincial media bill questioning freedom of speech has also been discussed in the national dailies.
Here is a summary of important, ignored and interesting stories from the cover pages of national broadsheets: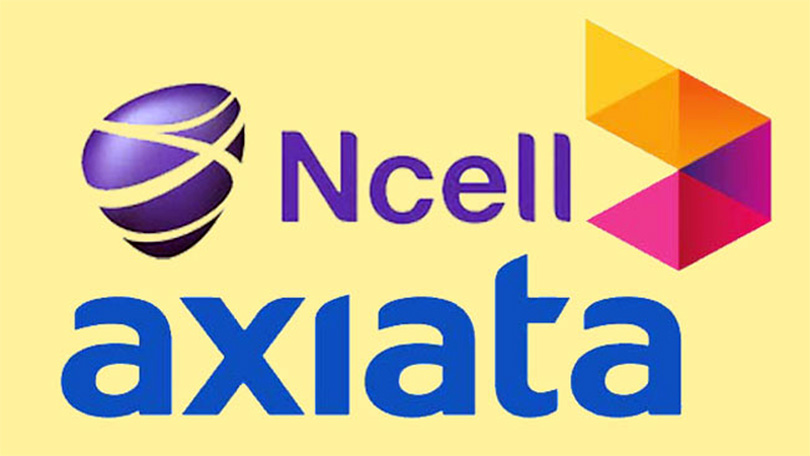 Important 
Three more cases against Ncell at SC
Rajdhani reports that there are three pending cases at the Supreme Court against Ncell and its parent company Axiata regarding capitals gains tax that is yet to be paid by the company. Of the three cases, one case has been filed by Ncell itself regarding revenue disputes with its previous owners. The company has been bought and sold 12 times.
Kantipur also reports that the Finance Committee of Parliament is also looking into the case with interest. It has said that it will look into the previous purchase and sale of Ncell to see if capital gains tax was paid.
Provincial media bill to question freedom of speech
The Kathmandu Post reports that experts have warned that some provisions of media laws being drafted by provincial governments are detrimental to press freedom. While some provinces have criminalised media-related offences with provisions for jailing journalists, others have clauses that contravene constitutional guarantee of the free press.
Province 2 has drafted its Integrated Communication Bill-2075 that has a provision to fine a person who doesn't have a license of publishing or broadcasting any product.
On certain issues, the provincial government could order a ban on news related to a subject, incident or place in question for a specified period of time by issuing a notice on the gazette.
The Province 3 media bill has provisions for scrapping the licence and banning broadcasting media and barring advertisements of political nature. It has also kept room for banning even newspapers.
Gandaki Province seems to be planning to act tough on online media in particular in its Mass Communication Policy.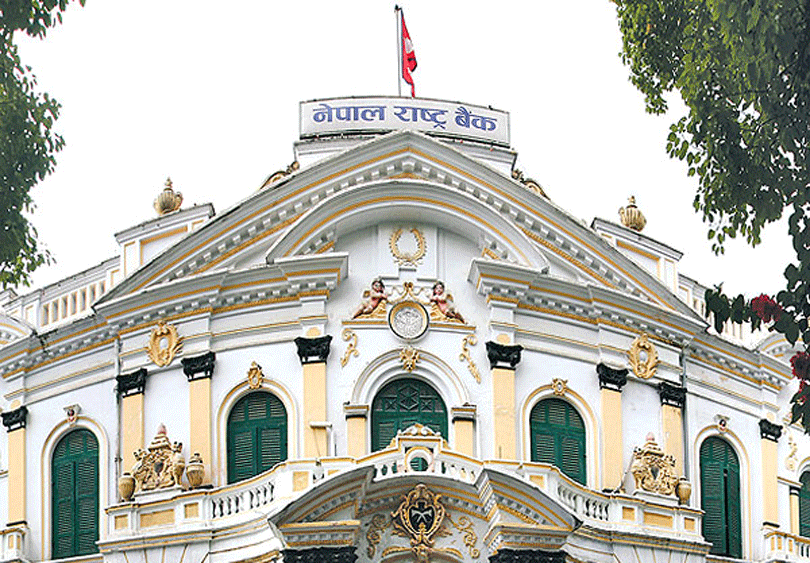 Inter-bank transaction worrying NRB
The Himalayan Times reports that commercial banks have been lending money to other commercial banks at an average rate of up to 6.4 per cent in recent weeks. The surge in inter-bank lending rate, which stood at below two per cent before December 27, has prompted the central bank to intervene, offering funds at rates little above five per cent.
Surprisingly, there are very few takers of cheaper funds provided by the Nepal Rastra Bank. The central bank directive issued on December 26 allows banks and financial institutions to treat credit obtained through the inter-bank window as deposit to meet the credit to core-capital-cum-deposit ratio.
Inter-bank rates, which are high if viewed through the NRB lens, are still lower than deposit rates. The Nepal Bankers' Association, which is operating as a cartel, has capped savings deposit rate at 6.5 per cent per annum and fixed deposit rate at 9.75 pc.
This practice of using the inter-bank window to cater to borrowers' demand is risky because the maturity period of inter-bank loans is very short — seven days to be precise, although they can be rolled over. On the other hand, credit that banks extend to general borrowers is long-term in nature — at least five to seven years on average.
Ignored
Ex-chief of army accused of fraud
Annapurna Post reports that Nepal Army is trying to dupe the government by taking more than Rs 1.5 billion in the construction of their ammunition plant. Former Chief of the Army Staff Rajendra Chettri conspiring with contractors asked the government for Rs 4 billion for the construction of the plant which could be built for less that Rs 3 billion.
The plan to buy the ammunition plant was on hold after the Defence Ministry thought there was something wrong with the procurement process. The current government which doesn't want to give out a wrong message is deciding to scrap the purchase.
Hockey in the Himalayas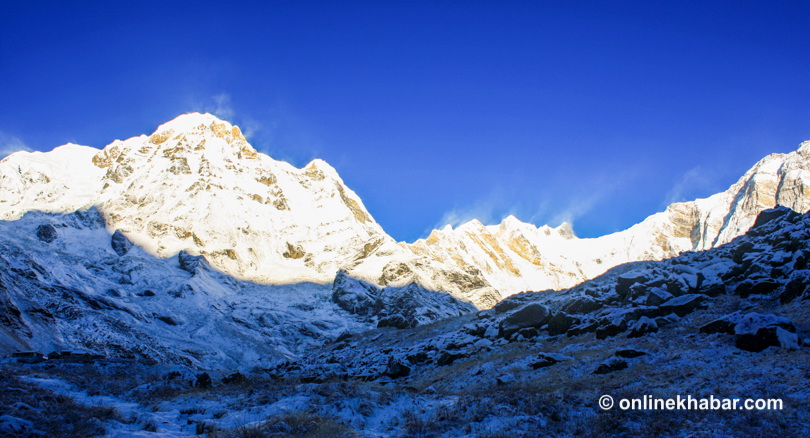 Annapurna Post reports that an ice hockey match will take place in Nepal in July. The 70-minute match will take place 5,200 metres above sea-level within the dramatic Annapurna mountain range.
The campaign titles 'Hockey for Heroes' will be livestreamed in its entirety in conjunction with Guinness World Record specifications. The organisers say that they have high hopes of introducing a love of the sport to some of the remotest Nepali communities.
Hockey for Heroes spokesman Joel Forrester said he hoped the world record effort would ensure the whole world heard the charity's message.
Interesting
Education officials asked not to attend I/NGO programmes
Kantipur reports that the Ministry of Education has asked its employees not to attend any programmes hosted by NGOs and INGOs without seeking prior permission. The ministry says that it goes against the employee code of conduct to attend programmes by INGOs and NGOs. The employees who attend the programme without permission will be prosecuted as per the law.
Can domesticate and sell wild animals: Government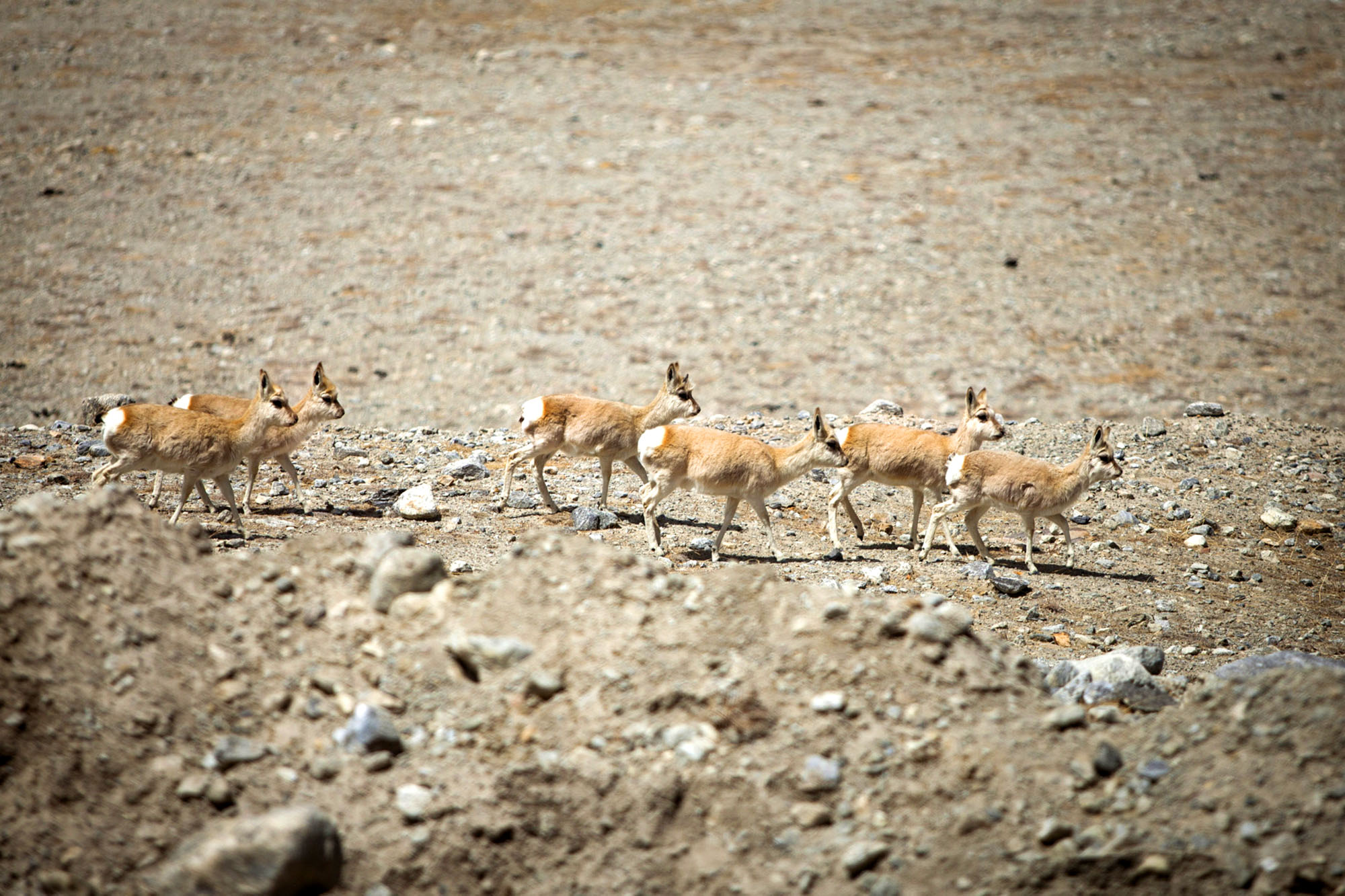 Kantipur reports that the government has given the green light to domesticate, reproduce and sell wild animals after the Cabinet approved the new forest policy. The new policy aims at giving the people around forest areas new scope for business.
However, they will have to seek permission from the government before doing so. The animals listed by the government are spotted deer, wild boar, snakes, alligator, frog and birds.
---
Published on February 11th, Monday, 2019 10:00 AM
---
Download Onlinekhabar App. Android click here & IOS click here . Keep in touch with us on Facebook, Twitter & YouTube.