Nepal buying two trains from India has received significant attention on the front pages of English and Nepali broadsheets published from Kathmandu on Friday along with the news of Samim Miya Ansari being appointed the chairman of the Muslim Commission.
Here is a summary of important, ignored and interesting stories from the front pages of national broadsheets: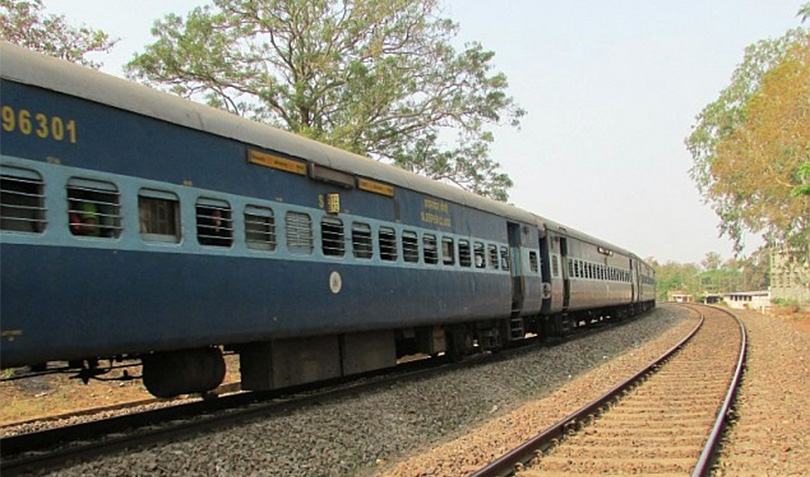 Important
Nepal buying two trains from India
Nagarik, Annapurna Post, Kantipur and Republica report that the government has decided to purchase two trains from the Indian government through a government to government agreement. The Cabinet has authorised the Department of Railways to purchase the trains through the Indian government company, Konkan Railway Corporation Limited.
The trains will operate along the old Jayanagar-Janakpur route and can accommodate 1,300 passengers each. The two diesel-electric multiple unit trains will cost over Rs 846 million. The tax will be waived on the purchase.
An agreement in principle was also struck on formulating the bill related to the use, management and regulation of water resources, said Minister for Communications and Information Technology Gokul Prasad Baskota.
Indian Foreign Secretary coming to Kathmandu
The Kathmandu Post reports that Indian Foreign Secretary Vijay Keshav Gokhale is arriving in Kathmandu on March 28 for a two-day visit, during which he will hold delegation level discussions with Nepali officials on a wide range of bilateral issues, including the India-funded projects in Nepal.
Gokhale is visiting Nepal at a time when India-funded projects in Nepal have yielded mixed results. During his trip, Gokhale is expected to seek Nepal's firm commitment and position on combating terrorism.
China excluded Nepal from Boao Forum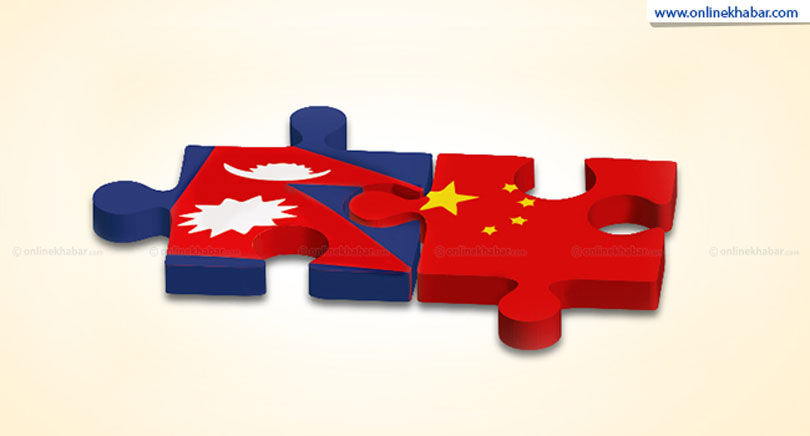 Annapurna Post reports that China has not invited Nepal to the Boao Forum being held in Hainan province on coming Tuesday. Foreign Secretary Shanker Das Bairagi has said as Nepal hasn't been officially invited, the Ministry will not be sending anyone to the forum. Diplomats believe that China hasn't invited Nepal because the Prime Minister would not be attending the Forum.
On the other hand, Kantipur reports that China will have the highest number of participants in the forthcoming Investment Summit happening in Nepal next week. According to Investment Board of Nepal, 209 Chinese will be a part of the summit to be attended by 630 delegates.
Ignored
FDI commitment falls by 63 pc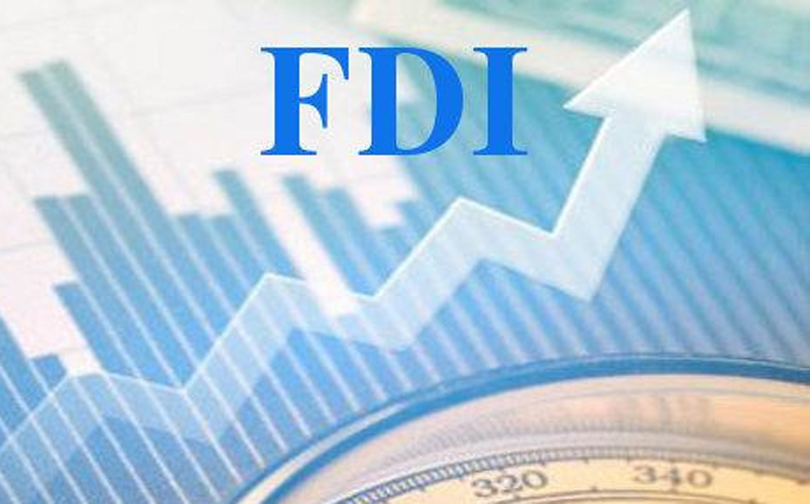 The Himalayan Times reports that foreign direct investment commitment has gone down notably in recent months.
Statistics unveiled by the Department of Industry, which is authorised to approve FDI below Rs 2 billion, reveal that FDI commitment in Nepal has come down by 63 per cent in the first eight months of fiscal 2018-19 compared to the same period last year.
Though Nepal had received FDI commitment of Rs 34.9 billion between mid-July and mid-February in 2017-18, the total FDI commitment in the corresponding period this fiscal plummeted to Rs 11.25 billion.
Private sector leaders have said that investors — both domestic and foreign — are reluctant to invest in Nepal due to increased production cost.
No proper law to take action against Biplav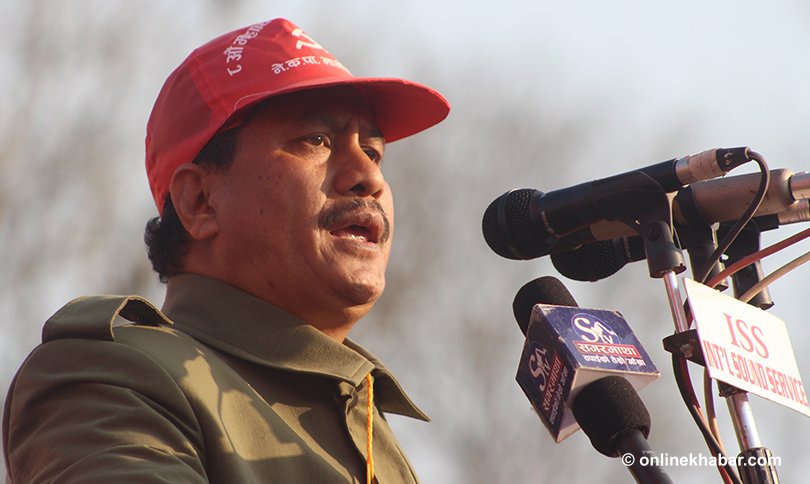 The Kathmandu Post reports that the government's decision to crack down on the Communist Party of Nepal, led by Netra Bikram Chand, and its activities is marred by ambiguities and experts say the move was made on the basis of assumptions rather than realistic assessment and that instructions to initiate action against the group lack clarity.
The government on March 12 said it had branded the Chand party as a criminal outfit and decided to "ban" its activities, but a statement by the Ministry of Information and Communications on March 14 said the government would "take action" against the outfit as per the "existing laws" declaring them a "criminal and destructive group". It stopped short of mentioning which laws.
Experts and analysts say there is no specific law to control "criminal and destructive activities" of an outfit.
Nepalis suffering from Guillain-Barré syndrome
The Himalayan Times reports that Guillain-Barré syndrome, a rare disorder, which eventually causes paralysis, is being diagnosed in more and more people in the country.
More and more people are contracting this disorder because of poor sanitation and consumption of unhygienic food and contaminated water, according to doctors.
The first symptoms of the syndrome include weakness or tingling sensations in the legs, which gradually spread to arms and face, according to the World Health Organisation. These tingling sensations can later paralyse legs, arms or face muscles. It may also affect chest muscles, making it hard for people to breathe.
Pushkar Lal Shrestha, editor-in-chief of Kamana News Publication, is undergoing treatment at the intensive care unit of Nepal Mediciti Hospital after being diagnosed with Guillain-Barré syndrome. He was diagnosed with this disorder four months ago.
Interesting
Ansari's appointment questions role of hearing committee
The Kathmandu Post reports that Samim Miya Ansari on Thursday became the chief of a constitutional body without being endorsed by the Parliamentary Hearing Committee.
Ansari had landed in controversy immediately after he was nominated for the post. There were questions about his academic credentials and date of birth. The hearing committee had heard Ansari, but it had neither endorsed nor rejected him for the post. And the indecision resulted in his automatic appointment.
Legal experts said though the parliamentary hearing system was introduced with good intention, over-politicisation has raised a question over its necessity.
Many believe that the hearing committee has failed to function independently and hence failed to work as per the spirit under which it was envisioned and that Ansari was nominated for the post only because he was close to Prime Minister KP Sharma Oli.
Students wait in line for hours to give Korean exam
Naya Patrika reports that form submission for Korean language test for the Employment Permit System began from Friday. But people were seen queuing up to submit their forms since Thursday night. People were seen queuing up outside Global IME Bank branches since last night. The longest queue was outside the Tribhuvan University. Many were seen having their dinner in the fields of TU while some were seen sleeping in the queue itself.
Even though the government had introduced an online payment system, students were seen queuing up due to lack of available information.
---
Published on March 22nd, Friday, 2019 10:42 AM
---
Download Onlinekhabar App. Android click here & IOS click here . Keep in touch with us on Facebook, Twitter & YouTube.