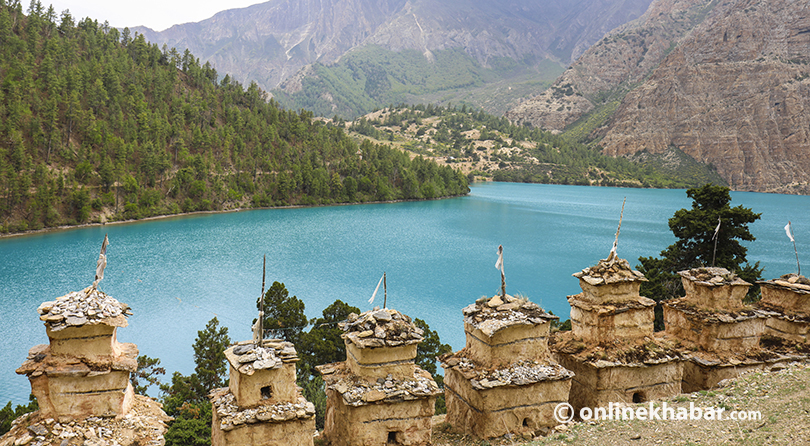 There are many lakes in Nepal that have captured the imagination of travellers, both domestic and international. Among the lakes, Shey-Phoksundo has a unique place in the hearts of travellers.
Many globetrotters added the lake, situated at an altitude of 3,660 m, to their bucket list after the success of Eric Valli's Caravan. Many in Nepal remember Shey-Phoiksundo as the country's largest national park covering an area of 3,555 sq km.
Tucked away in the great Himalayas, the area falls under a 'rain shadow' area, and the monsoon does not bother you much. If it rains, you get clear blue skies and the sweet smell of earth.
But visiting the lake is not the only reason you should be going there.
1.
The water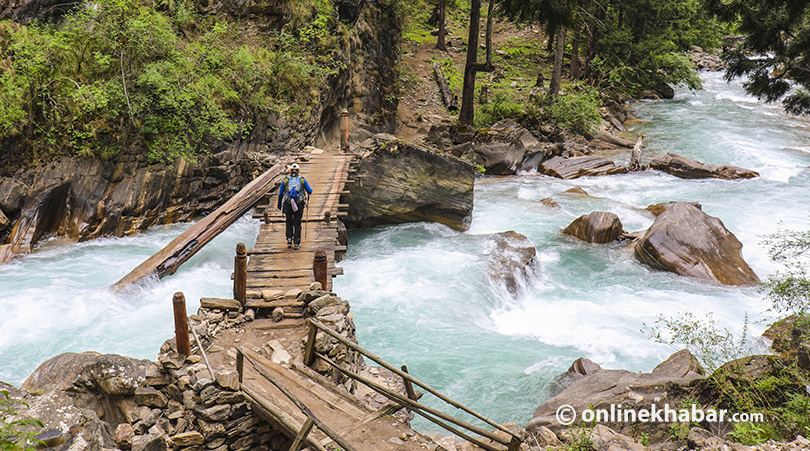 Three rivers flow through the park, the Khung, Nmajung, and Panjang. The rivers are crystal clear and untouched by human civilisation. As you walk around in the park, you are greeting with the slow rumble of gushing water.
2.
The people
Upper Dolpo and Shey-Phoksundo Park are located in Nepal, but the people here are Tibetan in both culture and lifestyle. Most of the locals practice Bön (a pre-Buddhist faith) with its heavy emphasis on animism.
3.
The flora and the butterflies
The park is rich in flora and fauna. Rare species of flowers grow in quiet places and are untouched by human hand. The park is also home to butterflies that are famous for surviving in high altitudes.
4.
The landscape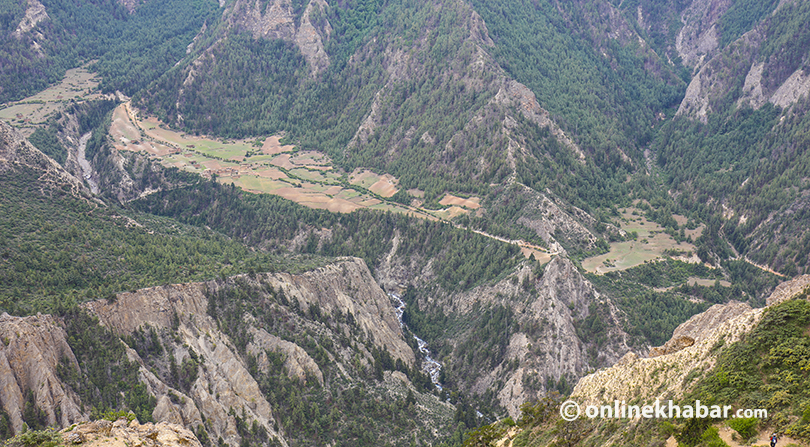 For adventure junkies, the area offers rugged terrain like no other. For photographers, it is a paradise as light bounces off of the hills and takes various hues. The landscape is soothing to the eye and makes you wonder how beautiful Nepal is!