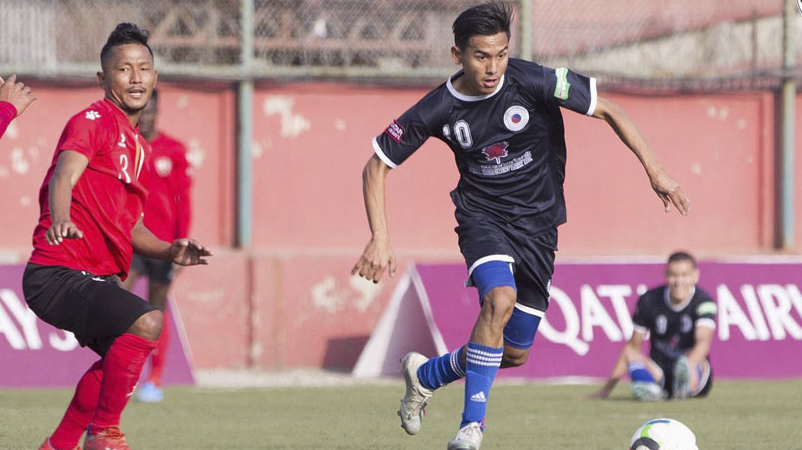 Kathmandu, October 31
Footballer Prezen Tamang, who received a gold medal for his team's performance in the 13th South Asian Games in 2019, has been diagnosed with blood cancer.
It has been two months since the diagnosis, and Tamang is currently undergoing chemotherapy, informs his brother Dimson.
While Nepal Cancer Hospital in Lalitpur diagnosed the disease, he has been visiting Apollo Hospital in New Delhi for chemotherapy, according to Dimson.
He says the doctors are yet to tell the family about the stage of cancer in his body.
"We were in rush due to the festival. We could have missed the plane if we had waited for the complete report."
Tamang is scheduled to visit the New Delhi hospital on November 10 for the second round of chemotherapy.
Meanwhile, All Nepal Football Association (ANFA) Senior Vice-president Bir Bahadur Khadka says the football-governing body will provide support to his treatment if necessary.