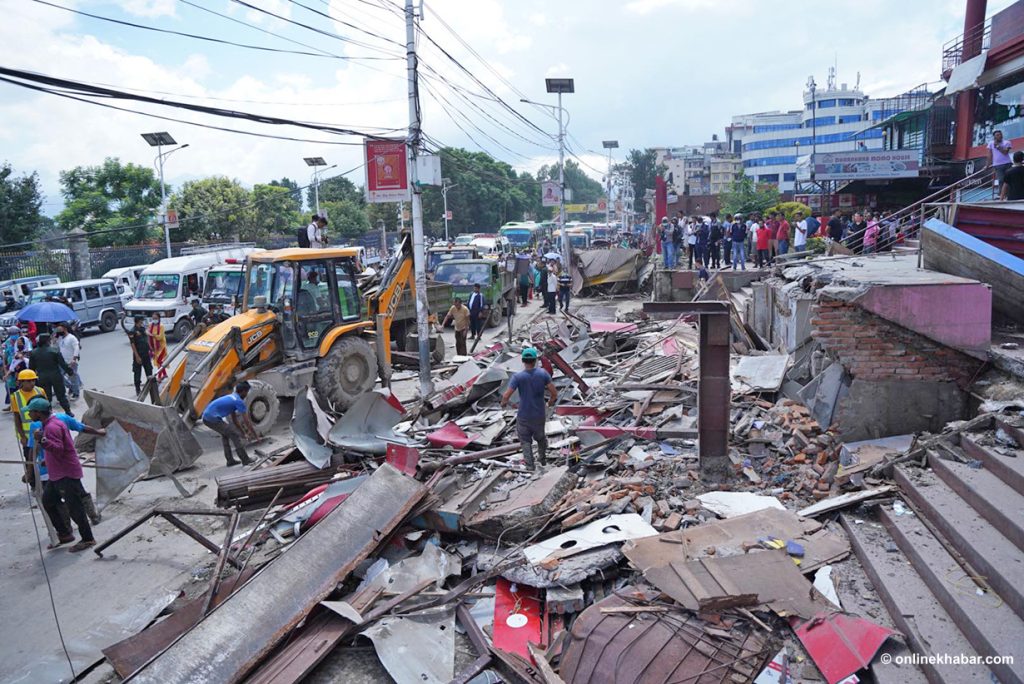 Kathmandu, August 25
The Kathmandu chapter of the Federation of Nepalese Chambers of Commerce and Industry (FNCCI) has accused Kathmandu Mayor Balen Shah of abusing his power.
Recently, Mayor Shah has been demolishing illegal structures built inside commercial buildings across the city arguing they obstructed underground parking facilities there. Many business owners have shown displeasure with how it was done.
FNCCI Kathmandu President Dinesh Shrestha said it was wrong to destroy businesses when the issue was between the city government and the house owners.
"Why are we punishing small businesses? He's abusing his power as these businesses who pay tax are being ended overnight," says Shrestha.
Shrestha, who is also the central vice-president of the FNCCI, the Kathmandu chapter has called a meeting to discuss this act as it feels it is a low blow against business before the onset of Dashain. He says this act should end as soon as possible.
The Kathmandu city government in the past week has destroyed illegal structures in Baneshaor and Sundhara areas.
Meanwhile, the Federation of Nepalese National Transport Entrepreneurs Association has applauded this move. The federation's senior vice-president Saroj Sitaula says this move is beneficial for the city as he believes it will help with the city's traffic issues.
"Parking lots have been turned into shops. This means all private vehicles are parked on the roads. If we are able to use the parking lots, I'm sure the traffic congestion will go down by 30 per cent," says Sitaula.