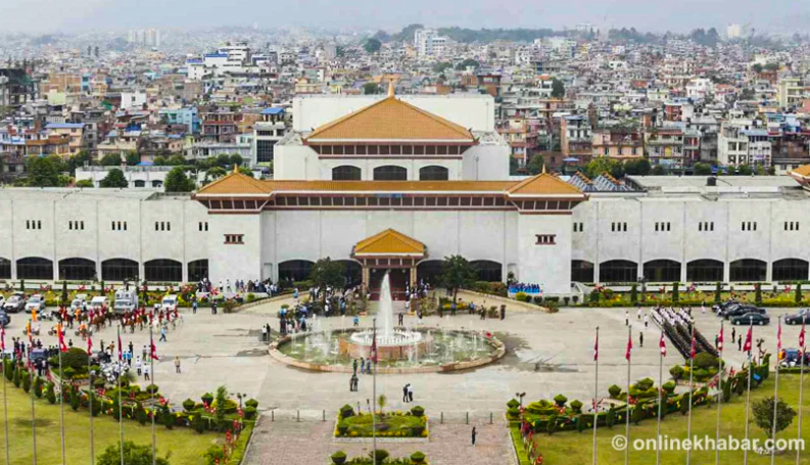 Update at 11 am
Kathmandu, March 20
The National Assembly also postponed its meeting indefinitely.
—
Kathmandu, March 20
Meetings of various legislative bodies at the federal and provincial levels have been postponed fearing the spread of novel coronavirus.
A meeting of the Business Affairs Committee in the House of Representatives on Thursday decided to postpone the House meeting till next Thursday, March 26. Earlier, the House had already called a meeting for today, but the BAC meeting chaired by Speaker Agni Prasad Sapkota amended the date later in the evening.
The Upper House of the Federal Parliament, National Assembly, has also called a meeting for Friday afternoon. It is not yet sure whether the meeting will take place.
A source also claims that the government is preparing to recommend the president to end the current session of Parliament citing the coronavirus fears. Even if the government does not make its decision today, the meeting is likely to be postponed for one week as in the case of the Lower House.
Meanwhile, the Province 2 Assembly also decided to adjourn the assembly indefinitely. The assembly held its meeting in Janakpur on Thursday before announcing the adjournment. Among other key tasks, the assembly has also aimed at finalising the name and the capital for the province. An effort to name the province had failed earlier this week as no party could gather the support of two-thirds lawmakers required for that.
On the other hand, the Provincial Assembly of Bagmati has been prorogued on  Thursday. During the assembly session yesterday, Speaker Sanu Kumar Shrestha announced that the current session ended.