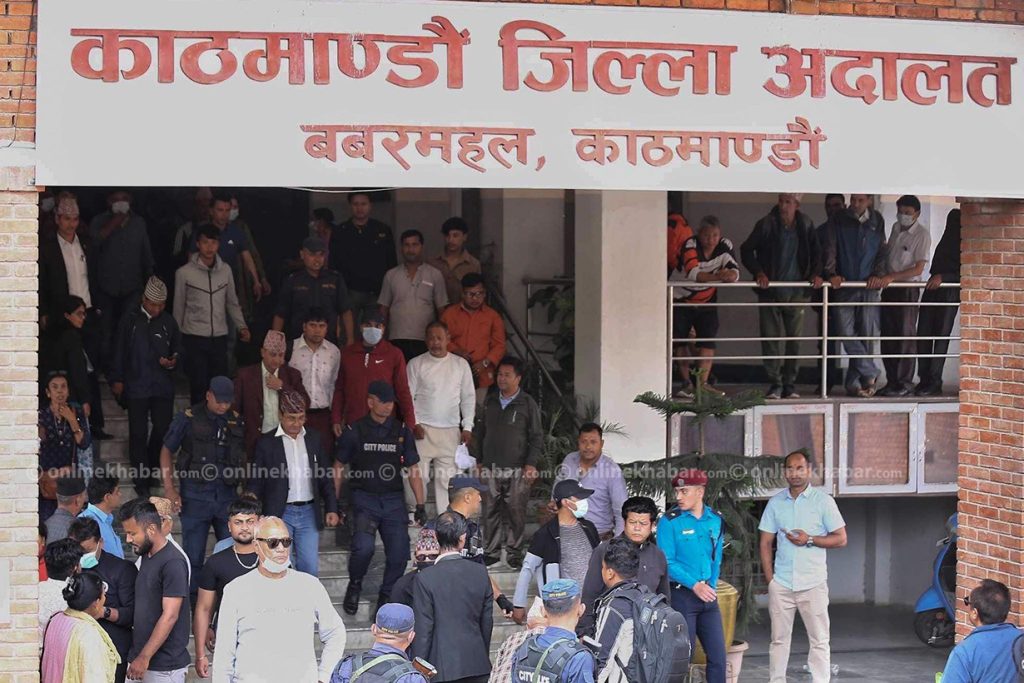 Kathmandu, June 16
Government attorneys have asked Kathmandu High Court to keep the accused of the fake Bhutanese refugee scam behind bars until the police investigations are ongoing.
The government attorneys argue that releasing the accused individuals poses a significant risk of evidence tampering, potentially derailing ongoing police investigations.
Achyut Mani Neupane, chief of the District Government Attorney's Office presented instances of destroyed evidence, emphasising that the accused should not be granted bail.
"Toph Bahadur Rayamajhi threw his phone away. Bal Krishna Khand destroyed a note given to him by the home secretary. They will do whatever they can to destroy evidence so until the trial is ongoing, they must be kept behind bars," said Neupane during the trial.
Asking the court to note what Bhutanese refugee leader Tek Nath Rizal said, Neupane reminded the court that high-profile politicians were involved in the case and that it would be wrong if the court granted the accused bail.
Advocate Swagat Nepal said the lives of witnesses would be at risk if the accused, who have unlimited power, would be released on bail.
"Many witnesses are scared to give their statements. We need to be fair to them and continue with the trial by keeping the accused in custody," Nepal told the court.