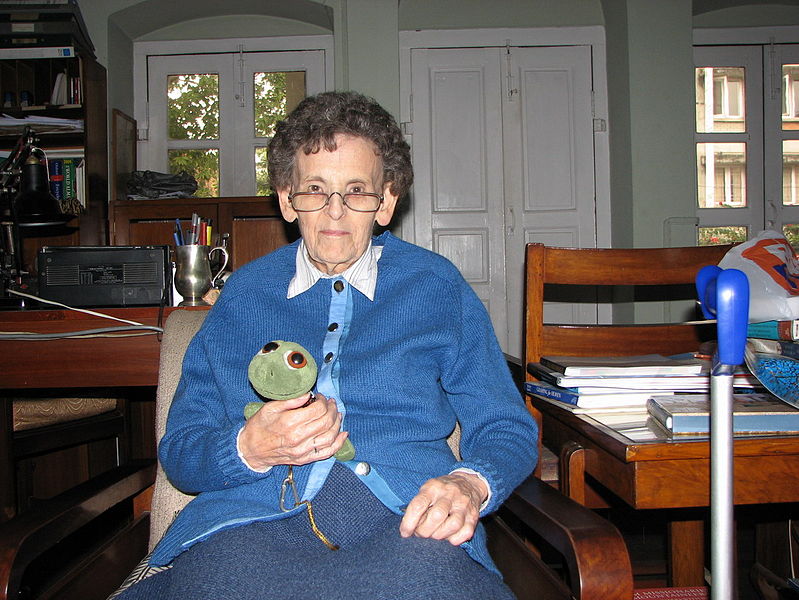 Kathmandu, January 26
She was not a mountaineer; in fact, she never stepped foot on Everest Base Camp, let alone its summit. But Elizabeth Hawley's work was of Himalayan proportions. A summitter's journey begins at the Base Camp and ends upon her return–the whole process takes a few weeks when the summitter has to meticulously plan her next steps. Hawley's journey was over half a century long, and it required a precision comparable to what is required on expeditions to the Roof of the World.
Miss Elizabeth Hawley (95), who was fondly referred to by such names as the Chronicler of Himalayan Expeditions and the Himalayan Record Keeper, passed away in Kathmandu on Friday morning.
Hawley first came to Nepal in 1960 as a reporter for an American magazine, but after meeting a few mountaineers, she realised that Nepal was where she wanted to live in and mountaineering was what she wanted to report on. To make her plans possible, she joined Reuters.
In 1963, following a US expedition to Everest, she started collecting details of summitters and soon maintained records for other mountains in Nepal. Her home in Dilli Bazaar had become her office lined with rows of wooden filing cabinets filled with the detailed, hand-written notes from her interviews. It was in the 90s that the idea of digitising her records dawned on her and she started entering them onto a computer. According to the database, it took more than 20,000 hours (11 years) to digitise the records. However, this did not include the previous 40 years Hawley spent collecting the records.
The Himalayan Database now has details of around 80,000 accents of over 300 peaks in Nepal. Her records have been used in several studies on success and failure among mountaineering expeditions in Nepal. In the mountaineering world, there was a saying: "It does not matter if you are Messner or Viesturs, your summit never happened unless Miss Hawley says it did."
Hawley spoke to mountaineers passing through Kathmandu, both before and after their climbs. Most of them have said that her interviews were tougher than the actual climb. She asked them details of their expedition which included the duration, mountaineers they met along the way and as proof she always demanded a photograph on the summit. Doing that she gained information on expedition successes, failures, accidents, and deaths.
"We will try and keep up Miss Hawley's work; but of course today the Himalayan climbing world has lost one of its most important pillars. You will be missed, Miss Hawley," says Billi Bierling, who started maintaining the database after Hawley's retirement in 2016, on her Facebook.
Hawley not only leaves behind the priceless database, but also fond memories. "What I liked the most about Miss Hawley was that she was very straightforward and always believed in reporting facts. She never gave an opinion, and during 70s and 80s Nepal was known because of her," says senior journalist Kanak Mani Dixit. "I learned a lot from her," he adds.
She was the person in the know when it came to the mountains. Even though she never summitted a peak, no one in Nepal had a better knowledge of the mountains than her. "If anyone needed information about our mountains, they went straight to Miss Hawley because she had all the details," adds Zimba Zangbu Sherpa, former President of Nepal Mountaineering Association. "Miss Hawley was very strict and didn't like people who were late or careless," says Sherpa, who knew her since he was a young boy.
Many mountaineers would have missed out if they hadn't consulted Miss Hawley. The legendary climber Reinhold Messner said in an interview with Outside that he might not have become the first person to solo Everest without bottled oxygen if not for Miss Hawley. When Messner met her in Kathmandu in '79, he was planning to attempt the historic climb, but was having trouble getting a permit from Nepal. Hawley informed him that the plan could be possible from the Chinese side of Everest, and that was what he did.
Stories like these show the important role Hawley played when it comes to mountaineering. She seemed to live in her own world here in Nepal connected to everyone from famous climbers to Nepali royals, yet unaware of small things happening outside her door. She did not learn Nepali, she did not even go shopping for her groceries.
When the mountaineering season starts in two months, hundreds of mountaineers, young and old will pass through Kathmandu every day. They might feel relief that Miss Hawley is not there to interview them. But, as they set foot on the mountains, they will surely miss her, even doubt their expedition was successful–Miss Hawley won't be there to say.