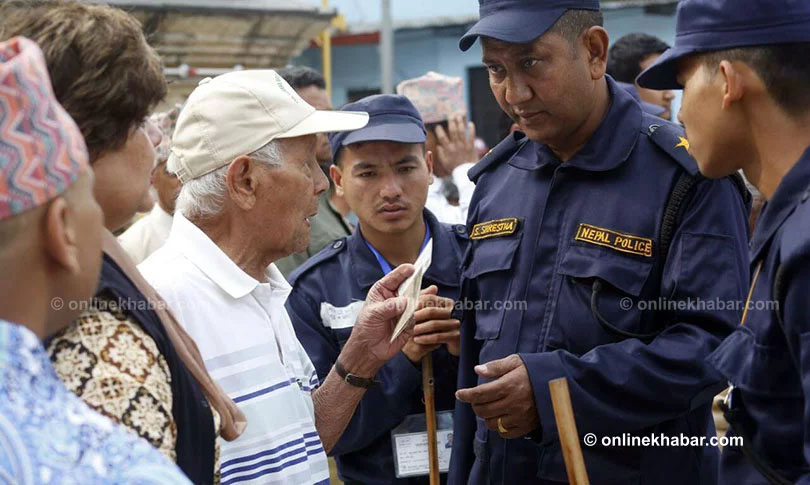 Kathmandu, October 27
The Election Commission on Friday started a training for security personnel on providing security to ballot papers and boxes.
The training will run for two days at the Hotel Yak and Yeti in Kathmandu.
Personnel of Nepali Army, Armed Police Force, Nepal Police and National Investigation Department are attending the training.
"They will be trained to avoid incidents of booth capture, tearing ballot papers and taking them under control," says the Commission spokesperson Nawaraj Dhakal.
Besides staff of these security agencies, the government will also mobilise temporary police personnel for the poll security.
The government has prepared a three-tier security strategy for provincial and federal parliamentary elections to be held on November 26 and December 7.