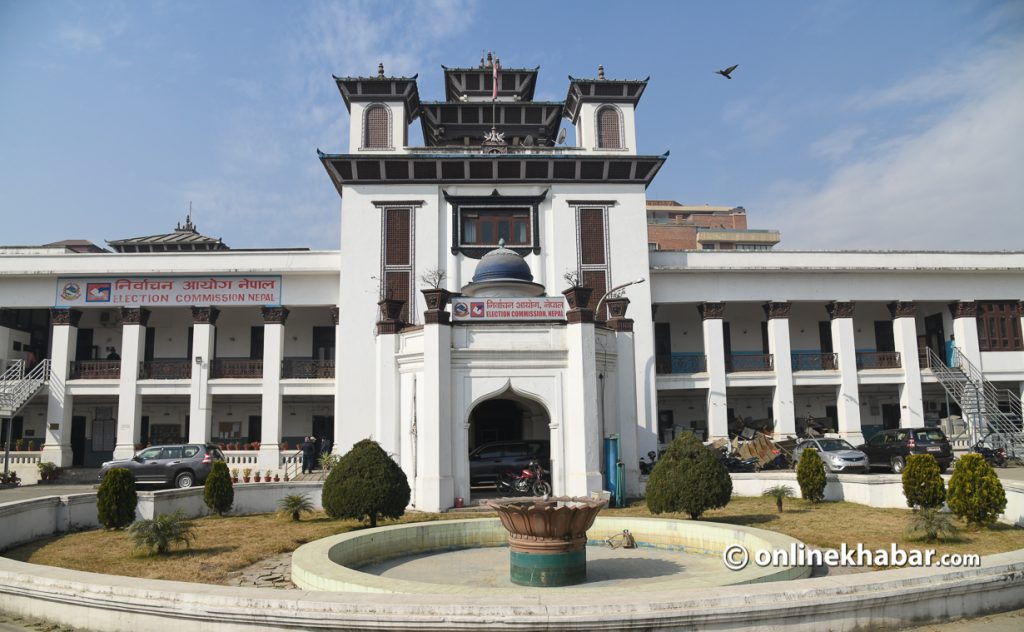 Kathmandu, August 7
Immediately after the government announced the date for federal and parliamentary elections, the Election Commission has begun preparations.
Accordingly, the commission has called parties to register themselves for the elections to be held on November 20, 2022. The parties have been given the time up to August 16 to register themselves.
As per the law, the parties registered with the commission have to register themselves for each and every election separately.
The parties have to submit applications for registration, signed by chief officials of the party, at the commission head office in Kathmandu by the deadline.