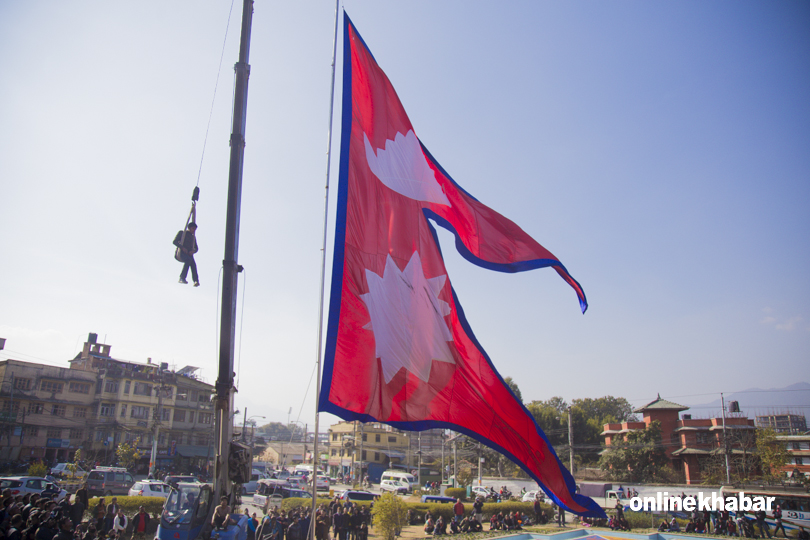 Kathmandu, August 19
Police on Tuesday and Wednesday arrested eight persons on the charge of burning the national flag.
Six of them have been arrested by the Central Investigation Bureau of Nepal Police whereas two by the Metropolitan Crime Division.
The arrests follow the launch of a music video titled 'Deshdrohi' on YouTube in which some people were seen burning the national flag. It has been learned that the cops arrested its singer, actors, and video editor among others.
After the song was released on Monday, many social media users had condemned the act, demanding action against the singers, and actors involved in the project.
The Criminal Code has a provision of a three-year jail sentence or Rs 30,000 fine or both if one is found disrespecting or damaging the national anthem or the national flag.