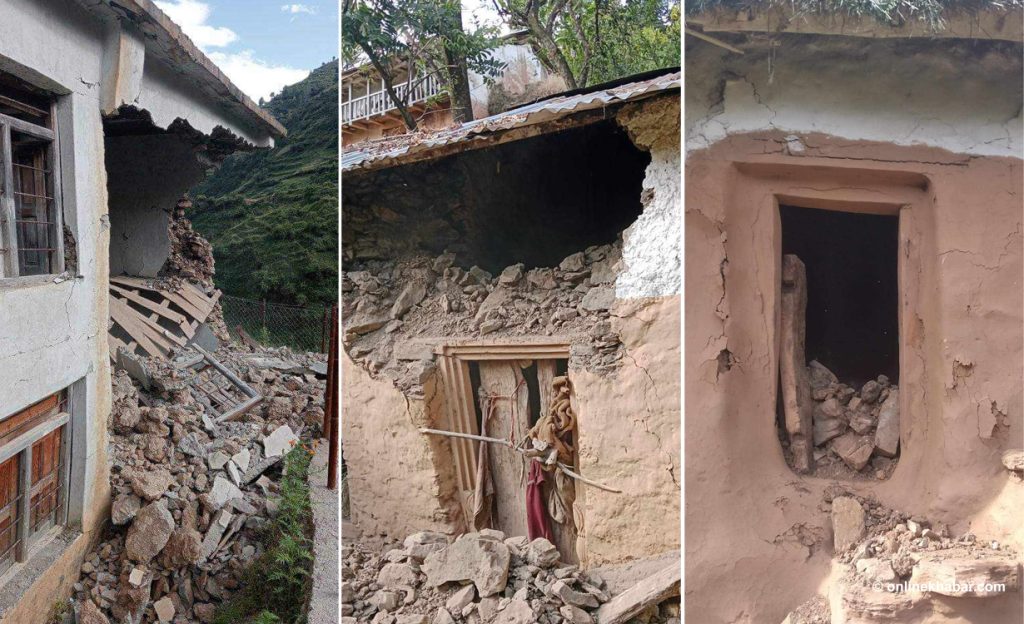 Kathmandu, October 3
Two earthquakes rocked far western Nepal on Tuesday.
The earthquake has destroyed several houses in Bajhang, say sources.
According to the National Earthquake Monitoring and Research Center, a magnitude 5.3 earthquake occurred in Bajhang at 2.40 pm and a 6.3 magnitude earthquake occurred at 3.06 pm on Tuesday.
A detailed report of the damages caused by the earthquake is yet to be made.