DJI Mavic 3 is the latest drone from DJI's Mavic series to make the headlines in the tech community and is available in Nepal also.
The use of drones in aerial photography and videography has risen over the past years and is clearly visible. From movies to travel vlogs or even in advertisements, drones are used everywhere and the new DJI Mavic 3 is sure to heighten this trend.
It is a flagship consumer drone that has been released by DJI with some significant upgrades from the older version Mavic 2. However, our review shows its too high cost can be an issue for its appeal to Nepali users.
Specifications
Dimensions
Folded (without propellers)
Length: 221mm
Width: 96.3mm
Height: 90.3mm

Unfolded (without propellers)
Length: 347.5mm
Width: 283mm
Height: 107.7mm
Diagonal length: 380.1mm
Maximum flight time
46 minutes
Maximum flight distance
30 km
Maximum wind speed resistance
12m/s
Operating Temperature
-10 degrees to 40 degrees Celcius
GNSS
GPS+ Galileo+ BeiDou
Internal storage
8 GB 1TB (on Mavic 3 cine)
Hasselblad Camera
4/3 CMOS, 20MP
FOV: 84 degrees
Aperture: f/2.8 to f/11
ISO Range- Video: 100-6400
Photo: 100-6400
Shutter speed: 8-1/8000 seconds
Max image size: 5280*3956 pixels
Max video resolution: 5.1K at 50fps
Tele Camera
½-inch CMOS
Shutter speed: electronic shutter: 2-1/8000s
FOV: 15 degrees
Aperture: f/4.4
ISO range- Video: 100-6400
Still image: 100-6400
Maximum image size: 4,000*3,000 pixels
Maximum video resolution: 4k at 30 fps
Digital zoom: 4x
Live video
1080p@ 60fps
Maximum transmission distance
Up to 15km
Battery
5000mAh Li-Po 4S
65W rated power battery charger
Battery Life
Up to 6 hours
Prices
Rs 328,000 (Standard)
Rs 447,000 (Fly More Combo)
Rs 745,800 (Cine Premium Combo)
Design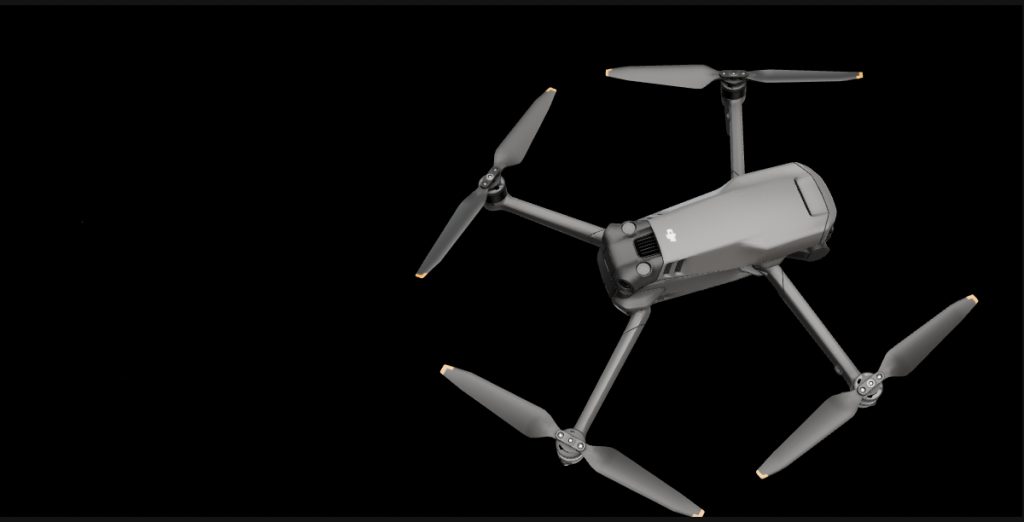 DJI Mavic 3 is a big drone. This is probably because of the larger propellers it has compared to its predecessor. The new drone weighs around 895 grams and measures 212 by 96.3 by 90.3 millimetres while folded without propellers. Mavic 3 also uses the same hard plastic material that is seen on any other recent DJI drones.

DJI Mavic 3 has an omnidirectional obstacle sensing feature. There are obstacle sensors on the front, back, both sides, top, and bottom of the drone. The sensors on the drone create a 3D map of its positioning and the user can pretty much seamlessly fly the drone around without worrying about colliding. This, however, does not apply in the sports mode. The controller of standard Mavic 3 is the same controller that is seen with the DJI Air 2S and DJI Mini 2.
Camera
The primary camera on DJI Mavic 3 has been made in collaboration with Hasselblad. It features a custom-built Hasselblad camera (L2D-20c aerial camera) featuring a 4/3 CMOS sensor and a 24mm f/2.8-f/11 prime lens. This lens is bigger than the one found in the Mavic 2 Pro. Also, there is now a secondary "Explore" camera with a 1/2-inch sensor and 162mm fixed f/4.4 lens. The secondary telephoto lens provides 28x hybrid zoom (digital + optical).
Talking about the video specs, they are quite impressive on this drone. It can shoot 5.1K images at 50 fps or 4K at 60 fps using the entire width of the sensor. Since the camera captures up to 1 billion colours with a 10-bit D-Log colour profile, this delivers more natural gradations of sky colouring with more details retained for greater flexibility in post-production.
There is an option to shoot 4K videos at 120fps as well, which is extremely useful for action, wildlife, moving objects and so on. The 120 fps setting comes with a catch as it crops the video framing by up to 50 per cent.
Flight and other features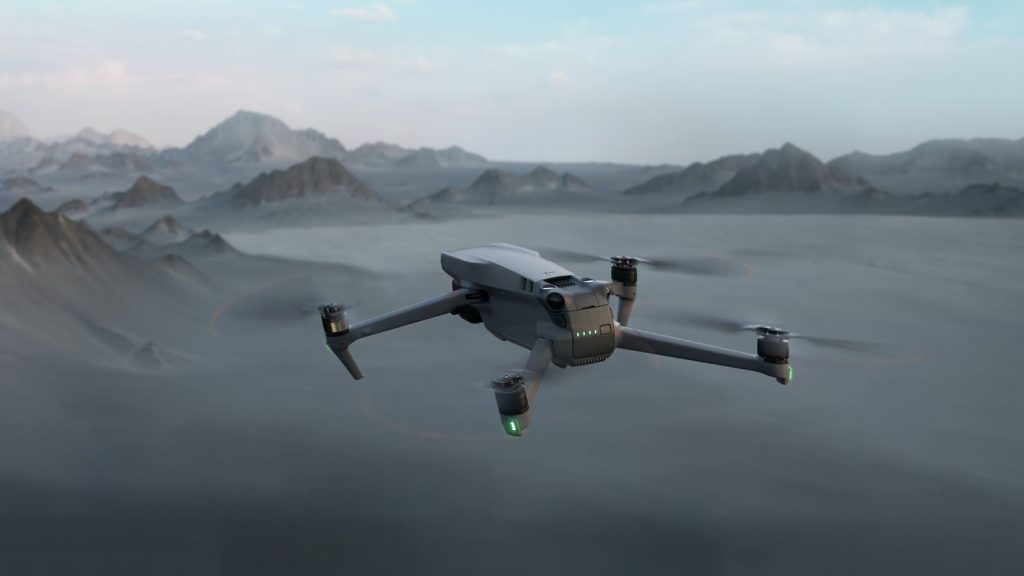 DJI Mavic 3 comes with APAS 5.0 for flight safety, which continuously senses obstacles in all directions and plans safe flying routes to avoid them. Mavic 3 steps up maximum flight time to 46 minutes, according to DJI. This is 15 minutes more than the Mavic 2 Pro, its predecessor. The flight time can, however, vary from the course, speed of flight, environmental conditions and other factors. Nonetheless, this is the best flight time provided by a consumer drone to date.
DJI Mavic 3 also comes with an O3+ feature that allows it to transmit live videos up to 15 km range and that too in 1080p at 60 fps, which is the first-ever from a DJI drone. The maximum flight distance of the drone is up to 30kms in the sport mode. An interesting feature of the drone is the advanced RTH function. This updated auto-return function enables Mavic 3 to automatically determine the optimal route back to its home point. This can be a great feature in case the drone loses its signal from the user.
The DJI Mavic 3 comes with a 5000mAh battery, and as mentioned earlier, it can last up to 46 minutes in ideal conditions. It charges via a USB Type-C port and the 65W fast charger can charge the battery in 96 minutes.
Some other notable features of DJI Mavic 3 are:
Smoother-time lapse videos
Wind resistance improved by 35%
Extreme precision positioning technology
Wi-Fi 6 quick transfer
ActiveTrack 5.0
MasterShots
Advanced RTH
Hasselblad natural colour solution
DJI Mavic 3 comes in three variants. The standard version of Mavic 3 costs Rs 328,000. The Fly More Combo costs Rs 447,000 and the Cine Premium Combo costs Rs 745,800.
Verdict
The price in comparison to its predecessors is way higher. For reference, the Mavic 2 Pro costs Rs 220,000 and provides some excellent features and is still being used by professionals. Though there are some major improvements on the new Mavic 3 like providing an additional flight time, the price can be a great influencing factor during the purchase. If you are okay with not having the latest updates, the Mavic 2 Pro should work fine for you as well and it saves you a significant amount of money. The drone sure offers a lot on the plate from its predecessors, but is it really worth upgrading given the increase in the price?
Also, check the prices of the best drones in Nepal.