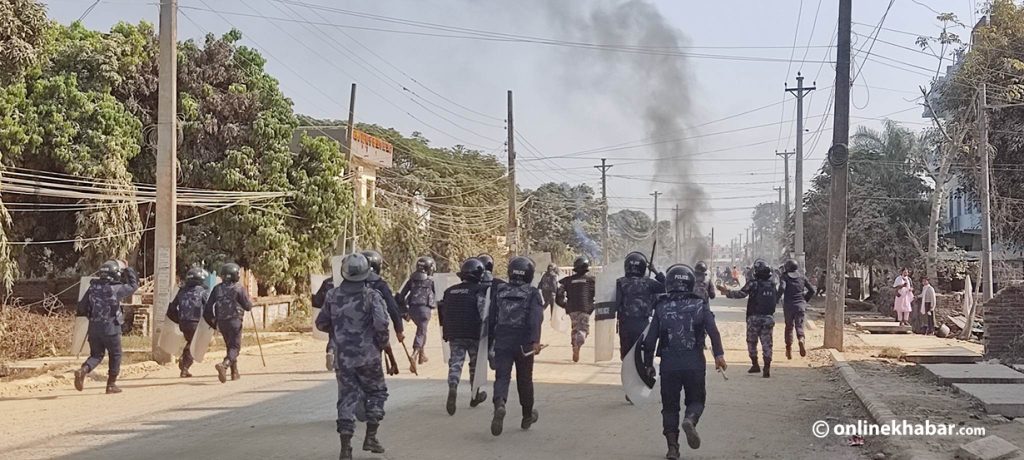 Kathmandu, December 1
Nepal Police fired one and a half dozen tear gas shells to control the situation in Dhangadhi to curb protests by students who were barred from protesting by a prohibitory order of the District Administration Office, Kailali.
The students were protesting after a grader, a form of heavy equipment, squashed a schoolgirl to death in Dhangadhi on Thursday.
The DAO had issued the prohibitory order to bar people from protesting. As locals and students still protested disregarding the prohibitory orders, Nepal Police fired tear gas to disperse the crowd. Around 11 people were detained from the site.
DSP Bed Prakash Joshi of the District Police Office says police fired tear gas to control the situation.
Protestors are demanding action against the driver and compensation for the family of the deceased.
Shivraj Joshi, information officer of the DAO, says the prohibitory order remains in place until the situation returns to normal. He also informs that the victim's side has been called for discussion.