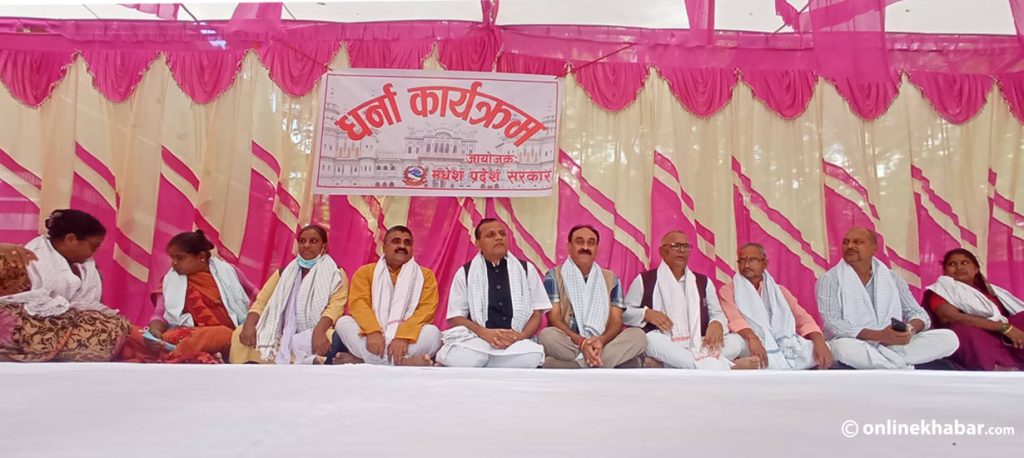 Janakpurdham, August 16
Prime Minister Sher Bahadur Deuba has promised the chief minister and ministers of the Madhesh provincial government that he would prioritise police adjustment as per the spirit of federalism.
After the province, the provincial ministers ended their protest against the federal government on Tuesday.
Demanding a new law to facilitate the pending police adjustment, Chief Minister Mohammad Lalbabu Raut and other ministers launched the protest on Sunday.
But, Chief Minister Raut told his ministers to end the protest now as Deuba promised the issue would be his priority. The provincial government's Main Secretary Hari Shankar Mishra also said Deuba stated it would be sorted out after the November elections.