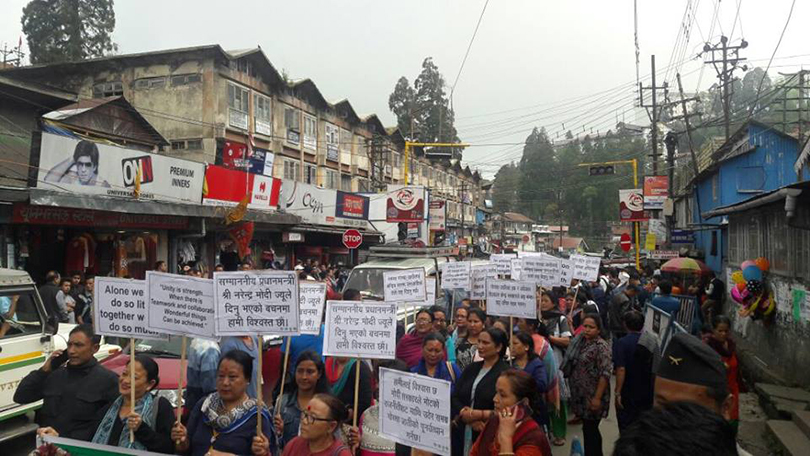 Ilam, July 9
After the state government of West Bengal in India obstructed supply of foods to the hilly region of Darjeeling owing to a movement launched by locals calling for a separate state of Gorkhaland, the locals have turned to neighbouring Nepali markets.
Locals of hilly regions of Darjeeling, Kalimpong and Mirik have launched the strike, forcing the state government to obstruct food supplies by mobilising security personnel.
Therefore, Nepali traders have supplied rice and pulses through the Manebhanjyang trade point of Ilam district though the easier Pashupatinagar trade point has not been used yet, according to Manebhanjyang-based transporter Pasang Tamang.
The Pashupatinagar market is almost closed during to the Gorkhaland protest.
"We have been called to send rice from Jaubari and Kalpokhari among other places," Tamang says.
Earlier, Nepali locals would buy daily commodities from Indian markets as the goods would cost less across the border.