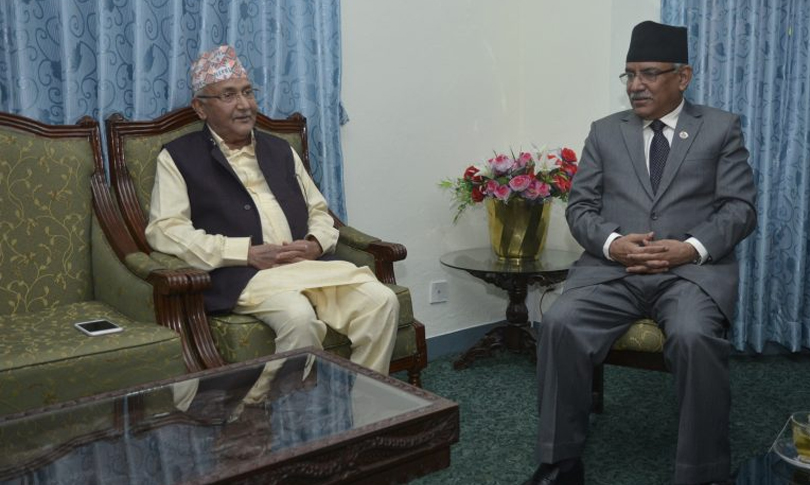 Kathmandu, April 26
Prime Minister Pushpa Kamal Dahal and main opposition leader KP Sharma Oli on Wednesday engaged in a verbal spat over the government's preparation to increase the number of local levels in the Terai region.
While Oli said his party CPN-UML would not let the government's plan to amend the constitution and increase the number of local bodies in a particular region, Dahal responded that he would ensure the two-thirds majority without the UML support, according to a source.
The two leaders were together in a meeting called to find solutions to the House obstruction due to UML's protest over the constitution amendment bill.
Oli had claimed that the constitution amendment bill was against interests of the nation and the government was planning to thwart the elections.
Though Nepali Congress President Sher Bahadur Deuba and Rastriya Prajatantra Party Chairman Kamal Thapa were also present in the meeting, they did not intervene into the Dahal-Oli spat.