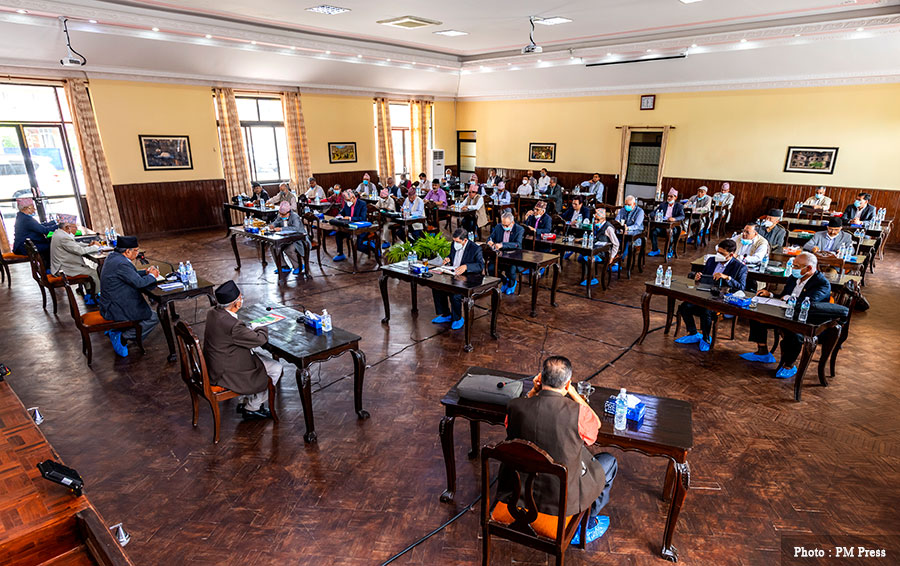 Kathmandu, July 27
While many fear that the standing committee of the ruling Nepal Communist Party could not resume discussions on the agenda owing to the dispute between two factions, the camp led by Chairman Pushpa Kamal Dahal and senior leader Madhav Kumar Nepal has said the meeting should not be postponed anymore.
The meeting begun around a month ago has been halted time and again after Dahal and Nepal demanded that KP Sharma Oli resign from the premiership and the party chairmanship, which Oli has been refusing to consider. Last week, the meeting was postponed citing recent monsoon disasters in the country, but apparently, that was just an excuse to hid the dispute. Now, the meeting is scheduled to take place on Tuesday.
A day before that, Dahal, Nepal, Jhala Nath Khanal, and Narayan Kaji Shrestha met today and concluded that the standing committee meeting should not be postponed again, according to a leader.