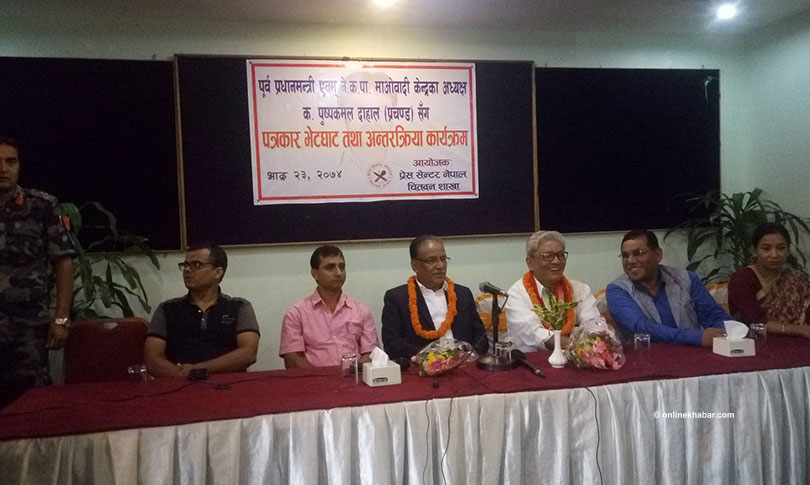 Chitwan, September 8
Former Prime Minister and CPN-Maoist Centre Chairman Pushpa Kamal Dahal has announced that he will contest upcoming federal House of Representatives elections from Chitwan district.
He, however, says he is yet to decide which constituency he will choose to contest from and an appropriate decision will be made in consultation with party's local committees.
Dahal's home district has three constituencies.
Earlier, Dahal had contested the 2008 Constituent Assembly elections from two constituencies of Kathmandu and Rolpa. He had won in both places. He contested from two constituencies of Kathmandu and Siraha in 2013 CA polls. He won in Siraha, but lost in Kathmandu.
New poll law says a candidate cannot contest in more than one constituency, and Dahal has decided to choose the home district.
In recent local level elections, Dahal's daughter, Renu, has been elected the Mayor of Bharatpur Metropolitan City in Chitwan district.
Meanwhile, speaking with journalists in Chitwan today, Dahal said infrastructural development of the district would be his priority.