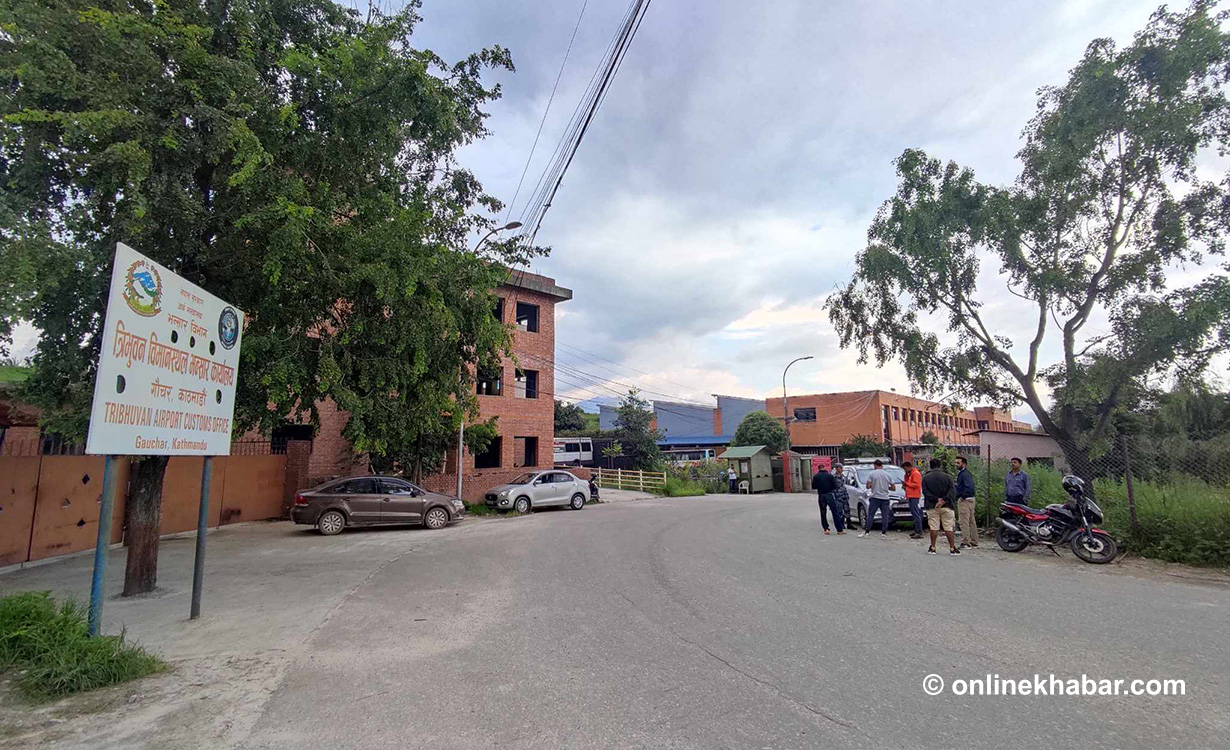 Kathmandu, September 11
Officials of the Department of Customs at the Tribhuvan International Airport halted all services on Monday. The protest stemmed from the investigation of employees due to the recent gold smuggling case.
The officials said they were protesting as their colleagues were being targeted and arrested by the Central Investigation Bureau without proof of their involvement in the gold smuggling case.
A customs officer told Onlinekhabar that all cargo services at the airport customs have been stopped.
"We announced yesterday we are doing this. Apart from medicines, we will not release any other items. This protest will continue tomorrow as well," said an employee on the condition of anonymity.
The CIB, which is investigating the gold smuggling case, has so far arrested six customs officials.
The police are also recording statements from other employees deployed at the Department of Customs at TIA, and arrest warrants have been issued against some of them.