Ever since the Covid-19 pandemic hit Nepal, countries with close ties along with aid organisations have been helping the country with health items to battle the crisis. These include PPEs, masks, oximeters, ventilators, BiPAP machines, oxygen cylinders and testing kits.
But, various sources say that these items, which have been donated to Nepal, have not reached the hospitals.
The central store of the Department of Health Services says it has been distributing medical equipment based on priority. However, hospitals say they have not been receiving the equipment they have asked for.
Inconsistent information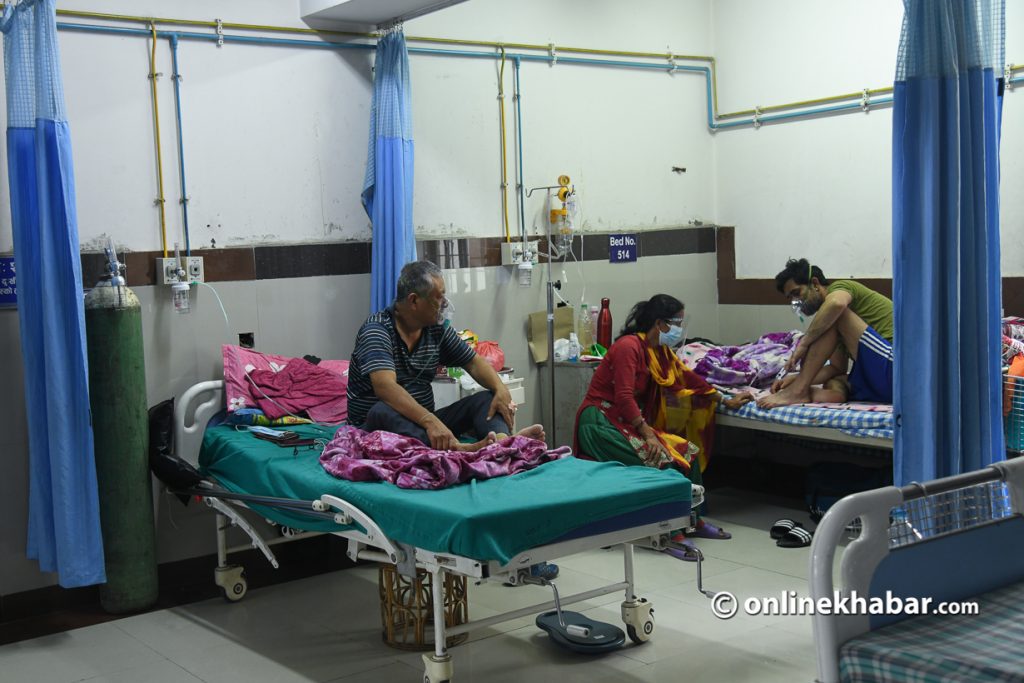 The department on May 9 released a statement saying it had provided ventilators, oxygen cylinders, oxygen containers to 348 health facilities and hospitals across the country. But, many hospitals have said that they have not received the equipment in full. While there are some that did receive it, many have received only parts of it while some have not received any of the support at all.
According to the department's statement, it sent Seti Provincial Hospital three ventilators. But, the hospital officials say they have not received ventilators from anyone, let alone from the government. The hospital's information officer Dilip Shrestha says that since April, they have only received 24 concentrators and 30 oxygen cylinders from the government. But, according to the department, it has sent 34 concentrators, 40 oxygen cylinders and three ventilators.
Seti Hospital is not alone. Mechi Hospital also says that the department has not sent any medical equipment to tackle Covid-19. The department notice, however, states that it had allotted nine oxygen concentrators and one ventilator for the hospital.
"We've received 500 antigen testing kits, but that wasn't from the department. We weren't even aware that the department was going to send medical equipment to the hospital," says Durga Bahadur Rajbhandari, the hospital's storekeeper and pharmacist, who adds that other organisations have helped the hospital with 10 oxygen concentrators.
Hospitals in the valley have also said that they have not received the things that the department says it has sent to the hospitals. Bhaktapur Hospital's medical superintendent, Dr Sumitra Gautam, says that the hospital has not received the ventilators that the department promised it would send them.
"They said they'd help us with three oxygen concentrators, but we've only received two while we're yet to receive the ventilator that they said they'd send," says Gautam.
Dhaulagiri Hospital also says it is yet to receive the allotted medical equipment in full. The department said it was sending nine oxygen concentrators, but to date, it has sent only two. But, unlike other hospitals, Dhaulagiri Hospital has received both the ventilators that the department had promised.
Darchula District Hospital also says it has only received limited medical equipment promised by the department. Out of the 10 oxygen concentrators that it was promised, it has received only five, informs Dhananjaya Mishra, the hospital's storekeeper.
It has, however, received 150 antigen kits and 10 oxygen cylinders that the department said it would provide.
That said, the department has sent the allotted medical equipment to major hospitals like Sukraraj Tropical and Infectious Disease Hospital, National Trauma Centre, Dhulikhel Hospital, BP Koirala Institute of Health Sciences and Narayani Hospital.
Department's defence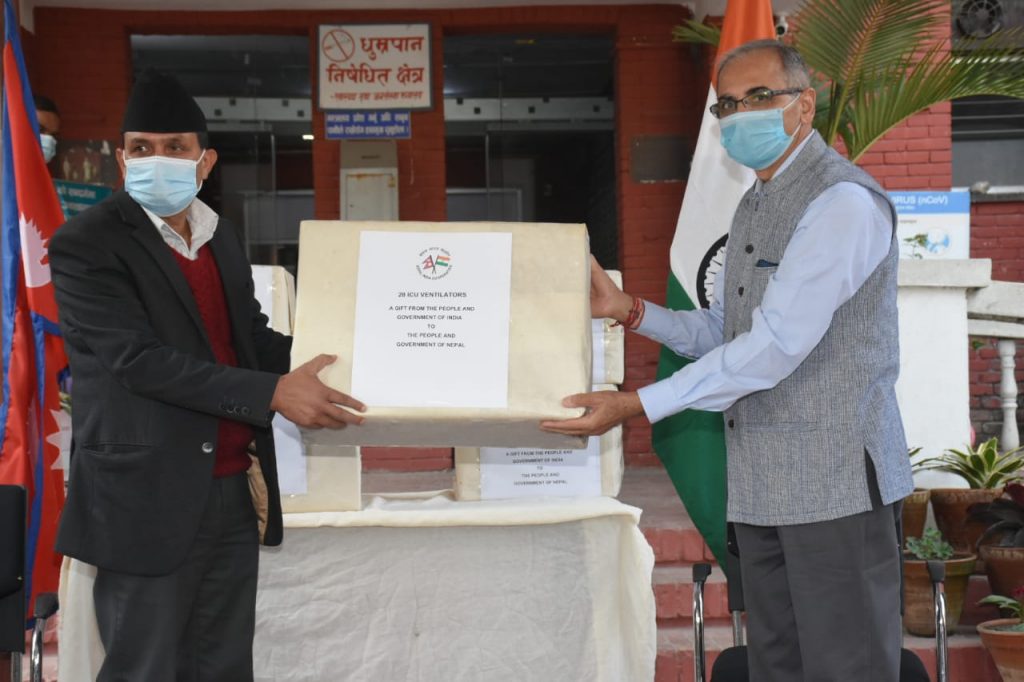 Dr Upendra Dhungana from the department says that the notice was sent so that hospitals would know what they were getting. He says while the department sent equipment to central hospitals themselves, it had asked provincial health directorates to help it send equipment to district-level hospitals.
"We've sent out equipment based on the demand and priority and are looking at which hospitals are yet to receive the equipment," says Dhungana. "We're working at sending the equipment as soon as possible."
But, hospitals are not happy with the answer as they feel that hospitals of hotspots such as Seti Provincial Hospital should have received the equipment as it would have made it a lot easier to save lives of people affected by Covid-19.
What has the department sent?
The department says that it handed out 109 BiPAP machines along with 207 ventilators to the country's various hospitals between April 14 and June 1.
Along with that, it says it has also sent 879 oxygen concentrators, 5,508 oxygen cylinders and 279,124 PCR kits.
A further 1.43 million antigen kits, 447,349 N-95 masks, 8.24 million surgical masks and 225,781 face-shields have all been distributed, according to the department
What has Nepal received in aid?
According to the data provided by the Ministry of Health and Population, Nepal by May 1 had received 380 BiPAP machines, 540 ventilators and 200 ICU beds. Nepal also received 1,710 oxygen concentrators and 6,245 oxygen cylinders from various aid organisations and countries.
Over 1.2 million antigen kits, 758,000 N-95 masks and 7.52 million surgical masks were received through various sources to fight the crisis.