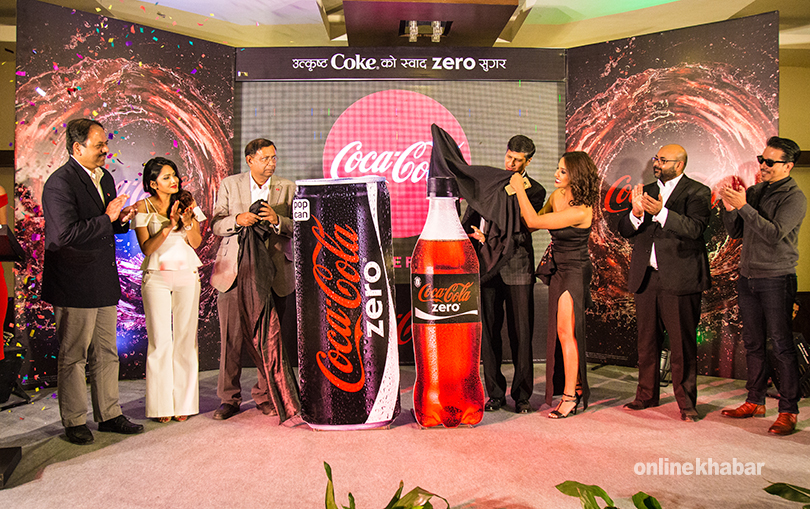 Kathmandu, November 8
The Coca-Cola System has launched in Nepal the globally acclaimed Coca-Cola Zero variant, already available in more than 150 countries.
The new Coke adds to the suite of sparkling and still brands such as Coca-Cola, Diet Coke, Sprite, Fanta, Maaza, Schweppes, Kinley and Minute Maid in Nepal.
According to the company, Coca-Cola Zero offers the same great taste of Coke, with zero sugar. It will be rolled out in 15 towns in Nepal.
The first sip of the product was enjoyed by actress and singer Priyanka Karki, performer Indira Joshi, singer Sabin Rai , T Krishna Kumar, Region Deirector, Bottling Investments Group, the Coca-Cola Company and Venkatesh Kini, President, Coca-Cola India and South West Asia.