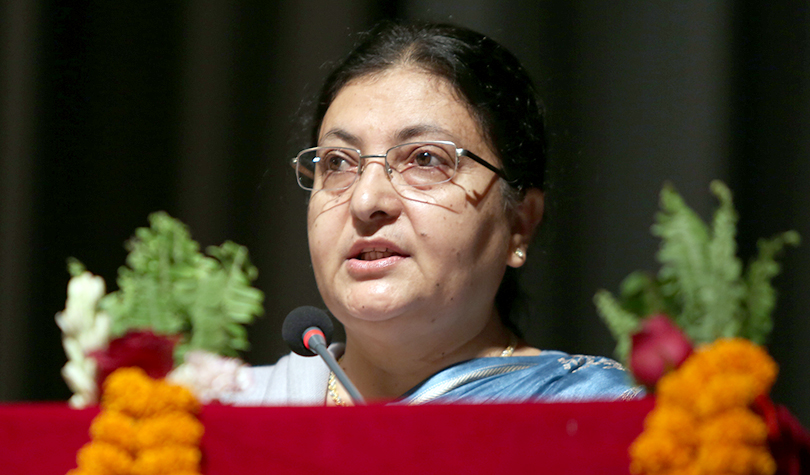 Sindhupalchowk, December 31
President Bidya Devi Bhandari has suggested that issues related to climate change and its adaptation be included in school curriculum.
President Bhandari, who was inaugurating the National Climate Change Summit at Jyamire Guphadanda of Melamchi Municipality-9 in Sindhupalchok, added that Nepal has clearly underlined problems it faces due to climate change in the international arena. The Head of State also stressed on safeguarding culture and nature while using natural resources.
Similarly, Minister for Forests and Environment Shakti Bahadur Basnet, Minister for General Administration and Federal Affairs Lal Babu Pandit, former ministers Agni Sapkota and Sher Bahadur Tamang extended their best wishes for the success of the summit.
The summit is being organised by the District Coordination Committee Federation with managerial support from the DCC, Sindhupalchok. The two-day conference aims to raise awareness of climate adaptation planning.
RSS