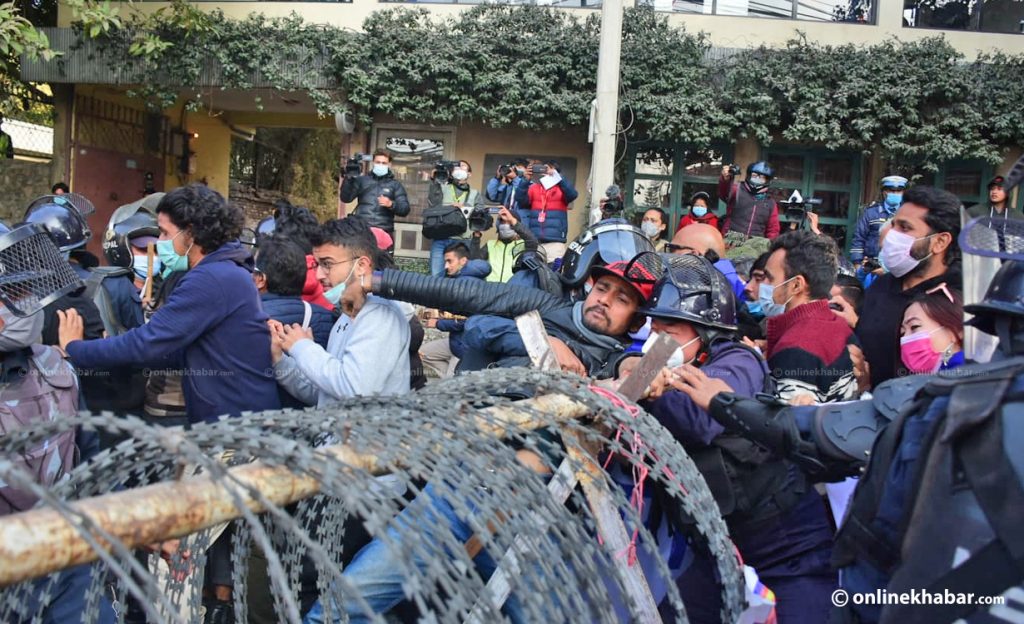 Kathmandu, March 16
A global research agency has rated Nepal's civic space as obstructed saying civil freedom in the country is facing an increasing crackdown as in other Asian countries.
The CIVICUS Monitor report launched on Thursday has given Nepal 46 of 100 points to keep in the obstructed (41-60) category. The report says Nepal witnessed attacks on press freedom and police oppression of peaceful protests.
"Use of excessive force and firearms by the police were also documented, a press release reads listing various incidents that happened over the year.
Nepal's positioning in terms of civic space freedom, however, is better than all other South Asian countries except Bhutan, which scored 59, the second-highest point of the oppressed category. Among other South Asian counterparts, only Sri Lanka (41) has made it to the oppressed category whereas India (31), Pakistan (30) and Bangladesh (27) are in the restricted category. Afghanistan (13) is in the closed category; so is China (12).
The Maldives is not rated.