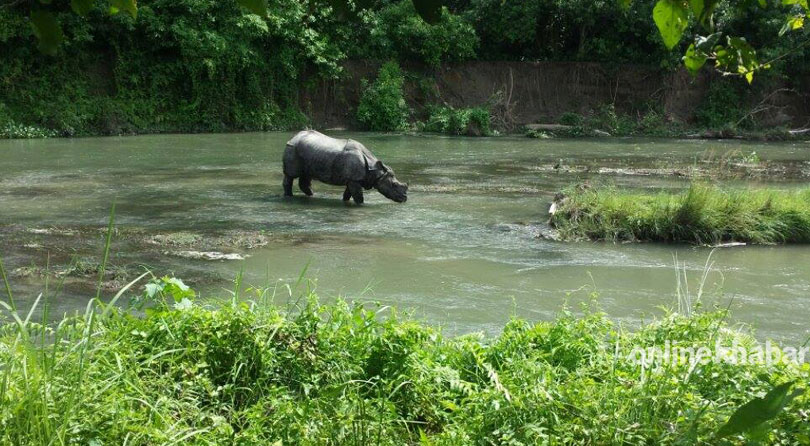 Chitwan, March 24
A female rhino, aged around 25, died after falling into a septic tank at Tiger Land Hotel in Jagatpur of Bharatpur Metropolitan City-23 of Chitwan district.
The hotel is adjacent to the Chitwan National Park and the cover of septic tank was easily breakable. The rhino died of suffocation.
Efforts are underway to take the dead rhino out of the tank.
Meanwhile, experts have showed concerns over growing rhino deaths due to avoidable causes.
The latest data shows that there are presently 605 rhinos in the CNP, the country's oldest national park. Though the CNP has a plan of conducing a new census of this wildlife, the date has not been fixed as donor(s) have not been finalised yet.