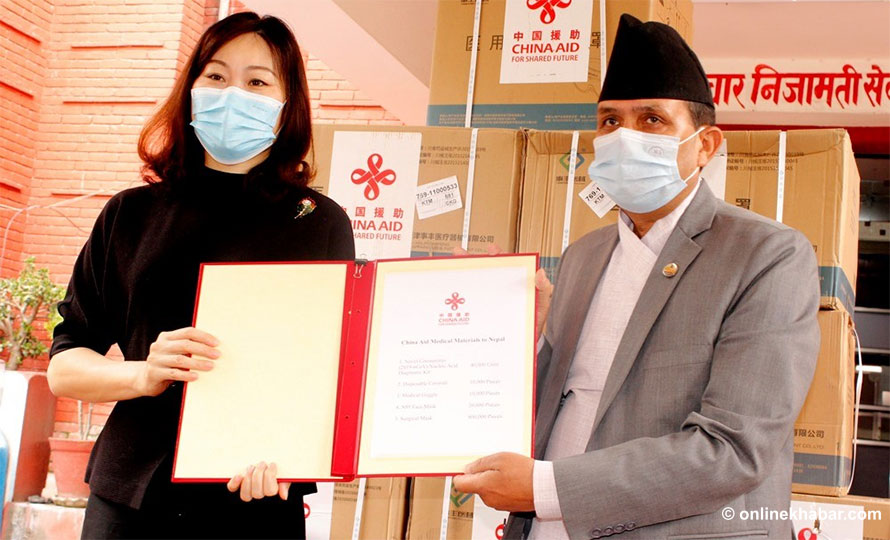 Kathmandu, May 11
China handed over 40,000 polymerase chain reaction (PCR) test kits among other medical equipment and devices to Nepal as a support to the country's Covid-19 response.
Chinese Ambassador to Nepal, Hou Yanqi, handed over the support to Health Minister Bhanu Bhakta Dhakal at the Ministry of Health and Population on Monday.
The ministry says China has donated 10,000 disposable coveralls, 10,000 medical globes, 20,000 N95 masks, and 800,000 surgical masks. These materials will be distributed to the hospitals engaged in the treatment of Covid-19 patients across the country.
Receiving the support, minister Dhakal said China set an example of a good neighbour at the time of crisis.