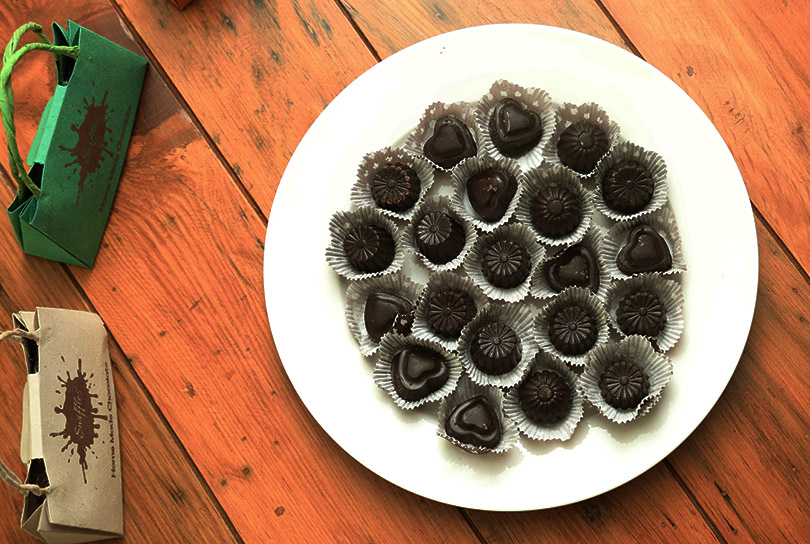 Photos: Kamal Prasai/OnlineKhabar
They say one does not become an entrepreneur just because she wants to become one. People with crazy ideas come up with the best kind of business ventures that are not just unique, but also have a bright prospect in the market.
A joyful person and a fussy eater (in her own words), Smrity Tuladhar was the eldest child in the family.
"I wanted to become a pilot as I was fascinated by planes. As a child I dreamt of flying around the world in my own airplane. But my parents wanted me to become a doctor or an engineer as I scored 88 per cent my SLC exam," she says.
They say great businesses in the world start unplanned, that was also the case with Smriti, who was had always been interested in cooking. They also say that if you have the grit and the determination, no challenge is big enough to stop you.
"I think it was exam time, when my friend Ishan Pandey (the soon-to-be co-founder of soon-to-be-incorporated 'Swiffles') approached me. Why don't we participate in this thing called  'Idea Studio'?"
The duo have a vague idea of chocolate-making, but they did manage to prepare a business plan for the entrepreneurship bootcamp.
Luckily, their idea got selected.
This prompted Smriti and Ishan to think seriously about their business.
Smriti took on the challenge head-on by visiting companies as intern, she even went to Bangkok for three months to learn the tricks of the trade.
When she was back, the main hurdle she faced in implementing her business plan was money. She realised that her business plan was simple and company small, and even breaking open her savings would be enough, and so it was.
Then all of a sudden, she found herself getting hands-on with the business.
"I would wake up at 1 in the morning, and make chocolates. There was a time when I did not sleep for days on end," she remembers. Even during exams she had to continue making chocolates as demand was increasing.
The only thing easy was the registration process which went through without any hassle. One year later, she now knows how the Nepali market works. "It works on credit. At times you buy the raw materials on credit and sell them on credit.
The problem arises when the buyer does not pay on time and delays the payment.
"Since you are a startup you just can't say no to the customer, the person has an order for you, how can you say no?"
The main concern
the main concern for her business, she feels is "how to grow?"
As Swiffles makes handmade chocolates, Smriti feels it is a labour-intensive job, and difficult to manage.
"It is very difficult to teach them to be consistent with quality. As a  business to business (B2B) entity, we get orders of  of 1,000-2,000 boxes at a time, and that is not easy to manage produce.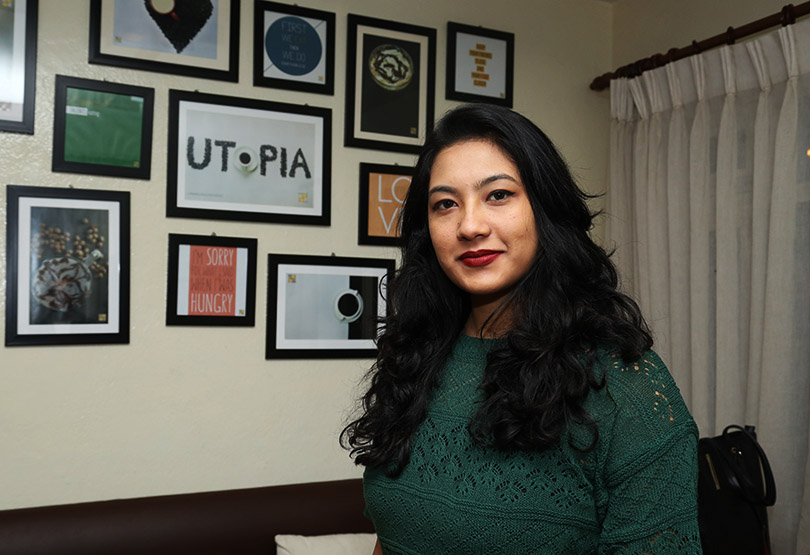 Smrity Tuladhar
The first box
When Swiffles sold its first box, "it was this ohh soo good feeling," she shares. Even now every order gives her the same special feeling.
From her share of the company's first distributed dividend, Smriti bought gifts for her members of her family. "I didn't buy anything for myself. But the happiness I saw in my parents' eyes was special."
The future
The company is getting good revenue from B2B, but she feels the brand is not getting recognition. Since Nepal imports chocolates around Rs 2.1 billion every year, and it is growing at 6% per year, the country has a big market for chocolates.
"Also we don't tend to eat a lot of Nepalese chocolates."
"I strongly feel Swiffles should be THE chocolate brand of Nepal."
As we prepared to wind up the interview, a quick question popped up in my head, "Ten years down the line, when Swiffles may be worth over Rs 100 million. What would you do if someone offers you Rs 40 million for the brand?
"NO! "
"I would at least keep some shares. This is my child: something very close to my heart. "