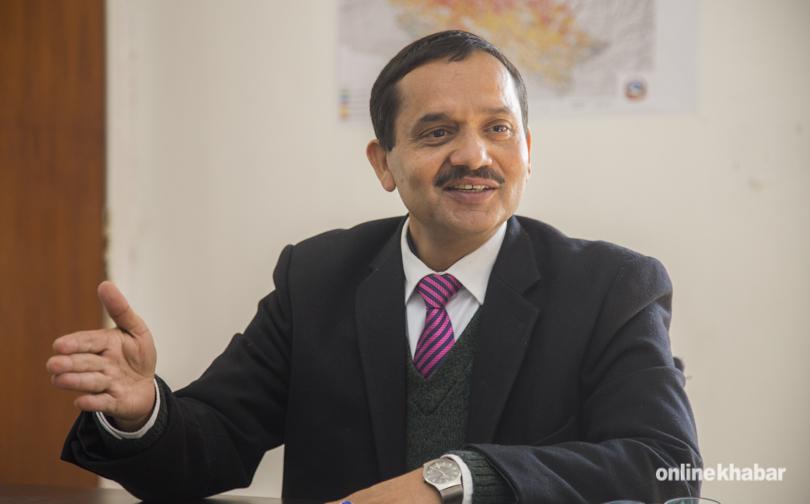 Kathmandu, October 23
Govinda Raj Pokharel, the Chief Executive Officer of National Reconstruction Authority, the government body formed to supervise and coordinate post-earthquake reconstruction works, has resigned from his position in a preparation to contest upcoming parliamentary elections.
Pokharel is preparing to contest for the House of Representatives from Pyuthan district as a Nepali Congress candidate.
He was found involved in the party's electioneering during the Dashain vacation and the Election Commission had ordered him to leave the district within 24 hours as his activities violated the election code of conduct.
"Yes, I have already submitted my resignation," Pokharel says, "The reconstruction tasks are on the right track."
According to him, the NRA under his leadership has already prepared necessary policies for reconstruction works and the next leader needs to just coordinate among staff.
Meanwhile, the government is preparing to appoint Pokharel's successor.
Pokharel had served as the Vice-Chairman of National Planning Commission before being appointed the NRA CEO.